SAN ANGELO, TX — Angelo State University's Office of the Laura W. Bush Institute for Women's Health (LWBIWH) will host "Dia de la Mujer," an event for Spanish-speaking and bilingual women to learn about Concho Valley healthcare services, on Saturday, Sept. 30, in the Houston Harte University Center, 1910 Rosemont Drive, the University announced on Tuesday.
"Dia de la Mujer" will run from 10 a.m. to 1 p.m. in the University Center's C.J. Davidson Conference Center and is free to all participants. It is designed to provide information on local and regional health and healthcare resources, as well as healthy living and lifestyle education, in a fun atmosphere. Topics to be covered include:
Access to healthcare
Diabetes
Breast health
Women's preventative care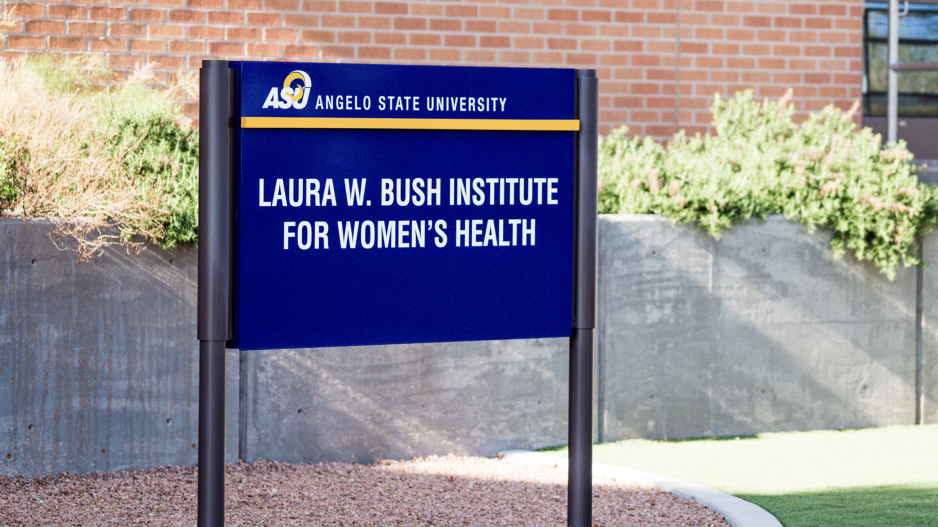 Other scheduled activities include a keynote address by Dr. Carolina Ojeda Flores, a hospitalist at Shannon Medical Center, and salsa dancing led by Dr. Aldo Pinon-Villarreal of the ASU engineering faculty. There will also be a presentation by an expert medical panel, including:
Brenda Sanchez, ASU clinical senior instructor of nursing
Dr. Lorena Perez-Povis, infectious disease specialist
Dr. Elizabeth Ortiz-Gonzalez, clinical psychologist
Dr. Caroline Rhodes, dentistry practitioner
Since its inception in 2010, the ASU Office of the LWBIWH has promoted women's health in the Concho Valley through scientific investigation, translation of science into practice, and providing outreach and services that impact the community. More details are available at angelo.edu/laura-bush.
Most Recent Videos