SAN ANGELO, TX – The San Angelo Independent School District on Monday released the 2023-2024 school supply list.
With school starting in August, the district is getting ahead of the game and letting parents know what to expect this year. 
"The first day of school is Thursday, August 17 and school supplies are beginning to pop up on the shelves of our local stores," stated the San Angelo ISD's Facebook Page. "As you prepare for back to school, our school supply lists are available on our website."
The following the the full supply list.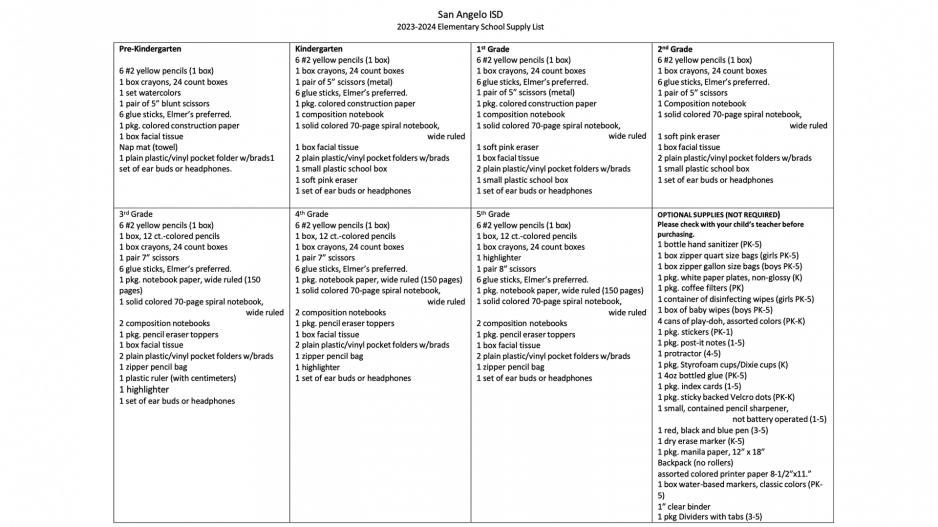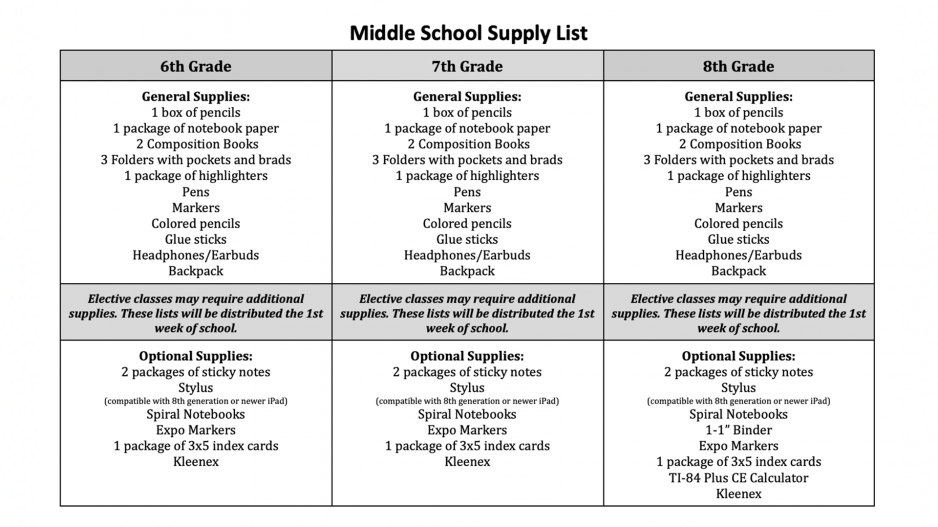 Most Recent Videos