SAN ANGELO, TX — Ryan A. Bourne, holder of the R. Evan Scharf Chair for the Public Understanding of Economics at the Cato Institute in Washington, D.C., will give a special guest presentation at Angelo State University on Thursday, Dec. 1, at 5:30 p.m. in the Houston Harte University Center, 1910 Rosemont Drive.
Sponsored by the Texas Tech University Free Market Institute at Angelo State University, Bourne's presentation will take place in the University Center's C.J. Davidson Conference Center and is free and open to the public. Bourne will also host a book signing at 4:45 p.m. prior to his presentation.
In his presentation based on his book, "Economics in One Virus: An Introduction to Economic Reasoning through COVID-19," Bourne will draw on the dramatic events of the COVID-19 pandemic in 2020 to bring to life some of the most important principles of economic thought.
On the economic impact of the COVID-19 lockdowns, Bourne told the American Enterprise Institute, "Overall, in certain countries at certain times, lockdowns were clearly appropriate. In the UK, for example, this variant in December was out of control and they had to really tighten what they were doing. But at other times, I've perceived lockdowns as a sign of our failure to institute policies — such as rapid testing and contact tracing — that could have enabled us to better mitigate this."
About the impact of the pandemic on the worldwide economy, Bourne is an optimist.
"So while certain people can look at coercive societies' ability to enforce lockdowns, the bigger-picture story is that our increasing wealth and prosperity have actually made us more resilient as a society — and those same creative tendencies are ultimately what got us out of it, since they helped us produce the high-efficacy vaccines that will end this pandemic," he told the AEI when asked what the overall takeaway lessons are from battling COVID-19.
In his most recent published piece on Substack, Bourne argued against anti-trust action on Big Tech. Specifically, regarding Meta's Facebook, he noted that, "Not only does TikTok have an estimated 80 million U.S. monthly users (and growing), but the average viewer watches videos for a massive 80 minutes a day – more than the time spent on Facebook and Instagram combined."
Bourne's point was that innovation often outpaces U.S. anti-trust laws. For example, just when regulators were looking at carving up IBM's typewriter monopoly, the Personal Computer emerged with a program called Wordstar running on an operating system called MS-DOS that made typewriters obsolete.
"U.S. antitrust history is littered with examples of regulators shining the spotlight or investigating companies just as the tide was turning on their dominance in their core market," Bourne argued in his Substack called "The War on Prices."
As a policy scholar at the Cato Institute, Bourne has written on numerous economic issues, including fiscal policy, inequality, minimum wages, infrastructure spending, the cost of living and rent control. The Cato Institute is a public policy think tank that promotes libertarian ideas in policy debates.
Before joining the Cato Institute, Bourne was head of public policy at the Institute of Economic Affairs in the United Kingdom. He also has extensive broadcast and print media experience and has appeared on BBC News, CNN, Sky News, CNBC and FOX Business News. He writes weekly columns for the Daily Telegraph and a fortnightly column for the UK website, ConservativeHome.uk. He holds bachelor's and master's degrees in economics from the University of Cambridge, UK.
The Texas Tech University Free Market Institute at Angelo State University aims to advance research and teaching related to the free enterprise system and the institutional environment necessary for it to function well, and to support the missions of the ASU Norris-Vincent College of Business. The institute also develops and operates student and public programming for the benefit of ASU students and the San Angelo community.
Bourne, a Brit, is a conventional American mainline conservative, not a flame-throwing America First blowhard. His viewpoints are international in nature and fall under the old style, high brow conservatism familiar during the years of William F. Buckley. His articles would be more appropriately placed in National Review than the other online mag, the Trumpian American Greatness.
His book, Economics in One Virus: An Introduction to Economic Reasoning through COVID-19, is available on Amazon.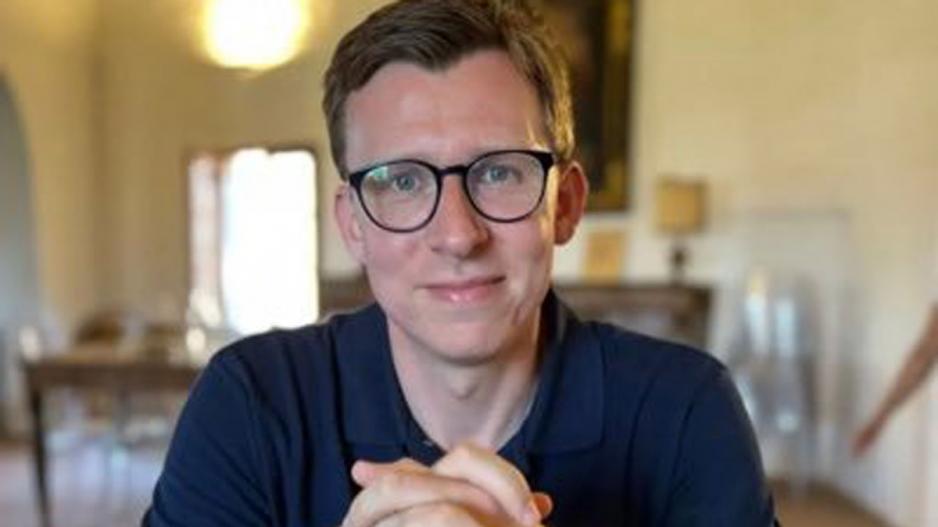 Most Recent Videos