SAN ANGELO, TX –– In order to celebrate National STEM Day, the San Angelo Independent School is offering families an at-home challenge.
The challenge, known as the Spaghetti Tower, challenges students to build the tallest structure possible that will support a marshmallow.
Using 20 sticks of dry spaghetti, 1 yard of masking, 1 yard of string, 1 large marshmallow families can work together to build the tower.
"San Angelo ISD is proud to offer our students robust science, technology, engineering, and math opportunities to pursue their hopes and dreams," said the district in a statement. "In celebration, SAISD is providing our families with a fun STEM challenge to do at home called Spaghetti Towers! Let us know in the comments how your student's problem solved to build the tallest structure possible."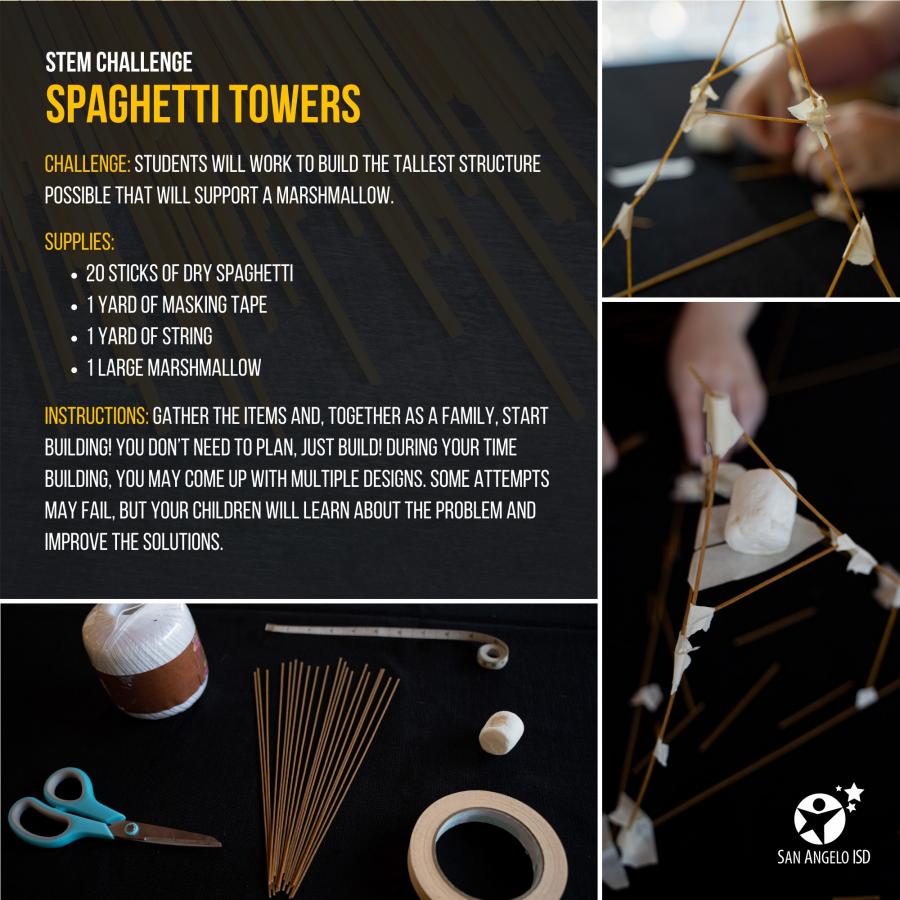 Most Recent Videos