SAN ANGELO, TX -- The San Angelo Association of Realtors will be hosting a Landlord-Tenant Forum next week.
The forum will provide information regarding the legal aspects and rights of landlords and tenants under Texas law.
The event, held on June 15th from 6:00 p.m. and 7:30 p.m., will have a variety of speakers.
The speakers include Bob Salas of COSA Community Housing Support-Assistance, Justice of the Peace Eddie Howard (Precinct 4), Jim Slaughter of the San Angelo Association of Realtors among others.
The event will be held at the 3rd floor of the Stephens Central Library.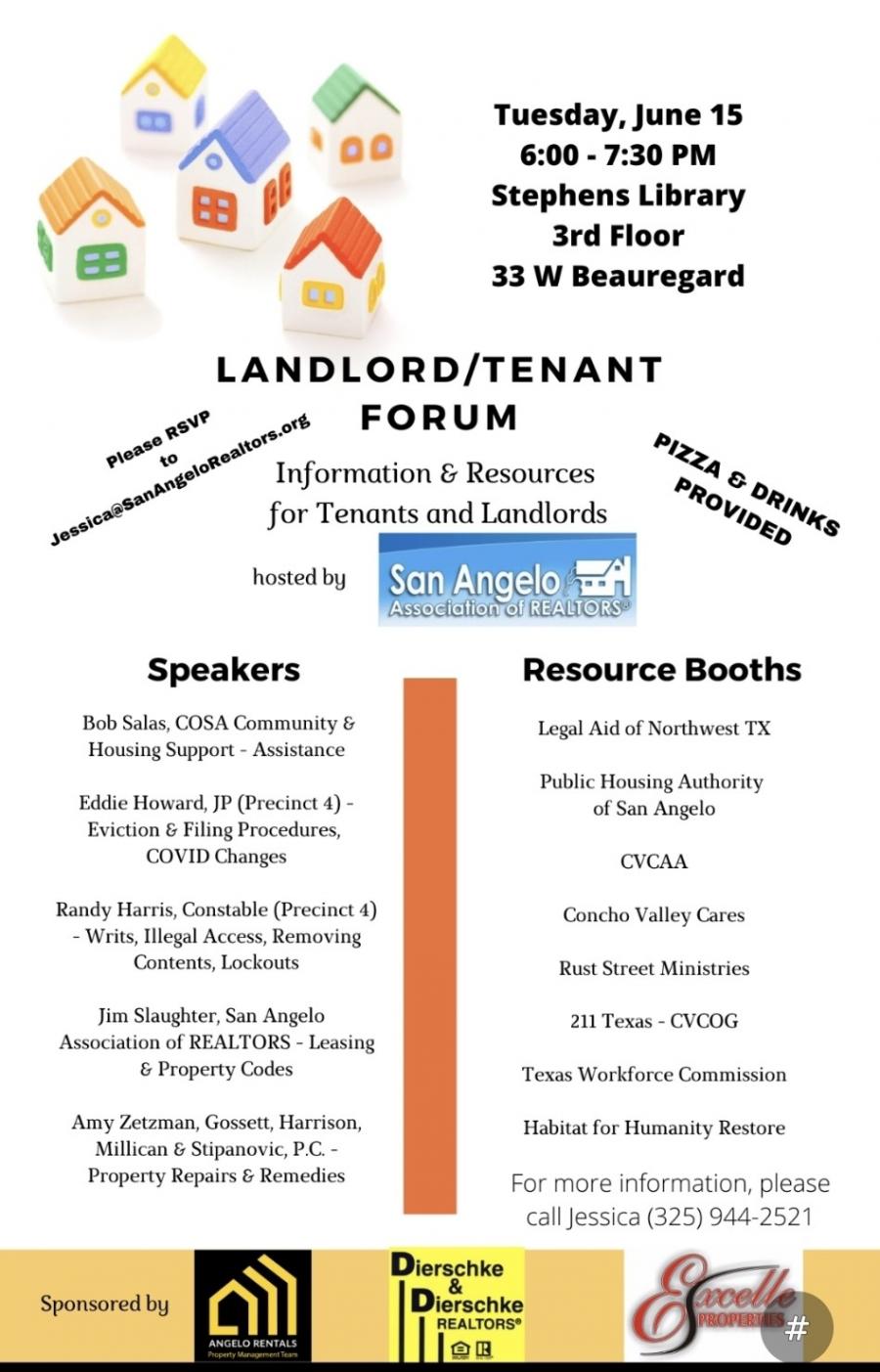 Most Recent Videos