Elementary School Closes Due to Flu Outbreak
INGRAM, TX – The Ingram Independent School District has announced that the elementary school has temporarily closed due to a flu outbreak. 
According to the IISD, Ingram Elementary has closed their doors today and tomorrow after low attendance. 
They claim the low attendance is due to a flu outbreak. 
Here is a release from IISD: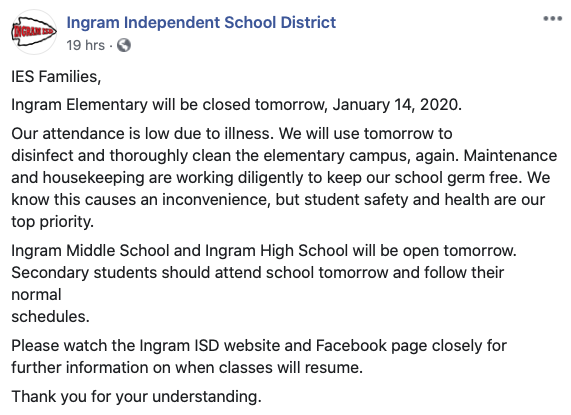 It is unclear if kids will return to school this week. 
Get more stories like this by signing up for our daily newsletter, The LIVE! Daily.