This Aggie Could Have Been Eaten Alive While Taking Her Graduation Photos
BEAUMONT, TX — She's graduating from Texas A&M University in College Station on Friday and Makenzie Noland announced her achievement in the most curious way.
Graduation photos are a tradition for all college grads, but this soon-to-be Aggie grad from Tuscola just south of Abilene took her photos with Big Tex the Alligator, her new friend she made while working as an intern as required by her degree plan in Wildlife & Fisheries Sciences.
Big Tex is the largest resident of Gator Country, an alligator rescue organization located just off I-10 near Beaumont. He is 13-feet, 8.5-inches long and weighs 1,000 pounds. His brother, Big Al, is 13-feet, 4-inches long. Both are much larger than Makenzie.
Makenzie said she has been working at Gator Country for the past three months as an intern. "My boss, Arlie Hammonds trained me on how to work with all the alligators here at the park," Makenzie said.
To show off her new skills, she took her photos with Big Tex the alligator. Her parents, Tracy and Terrie Noland, had no idea she took her graduation photos standing in a pond with Big Tex, she said.
"Arlie was the one who gave me the idea," she said.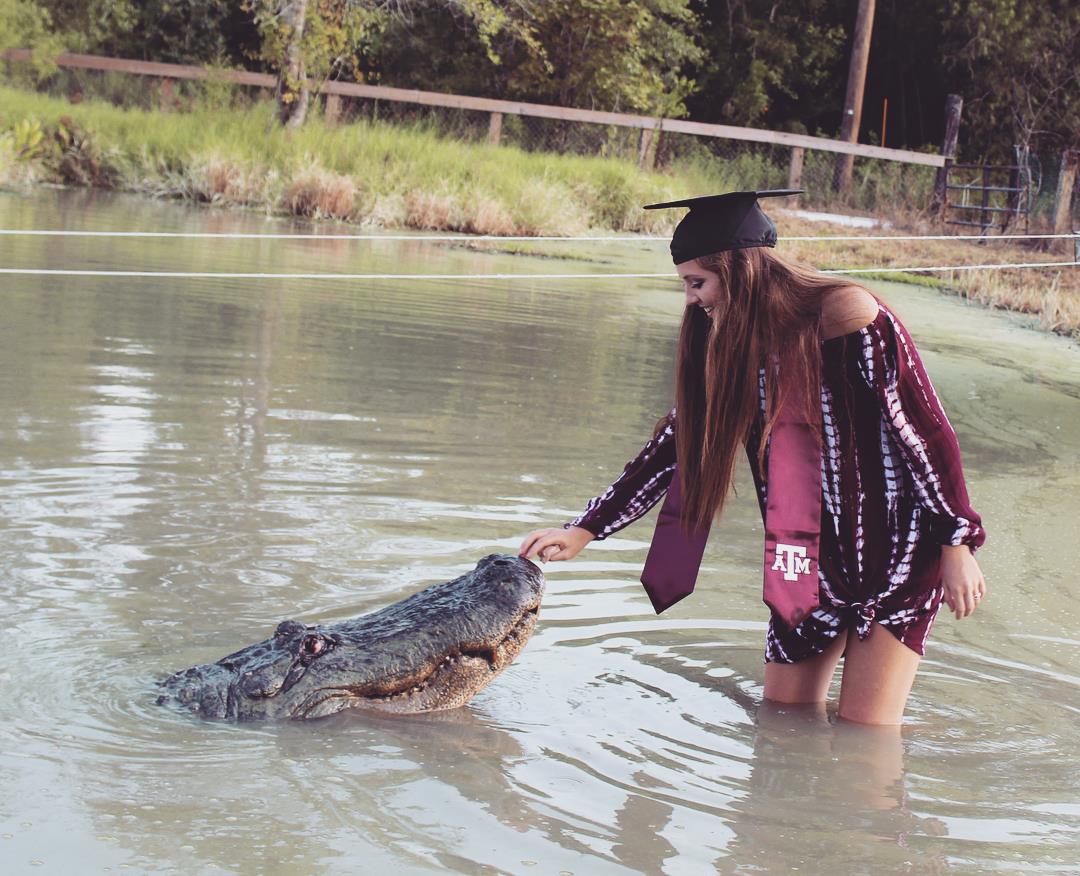 Though the photos, which have gone viral on social media, appear to show a naïve Aggie flirting with certain death by being eaten alive, Makenzie assured us this was not the case.
"It took me two weeks of training before I could get into Big Tex's pond without the help from other interns. It then took another two weeks to learn how to call Tex out from his den to let me feed him," Makenzie said.
Since then, her job has been to feed Big Tex. She also said she tickles his nose and gives him kisses. The reptiles are such gentle giants that Makenzie trusted Big Tex enough to allow him to hold her $1,000 Aggie Ring on his nose.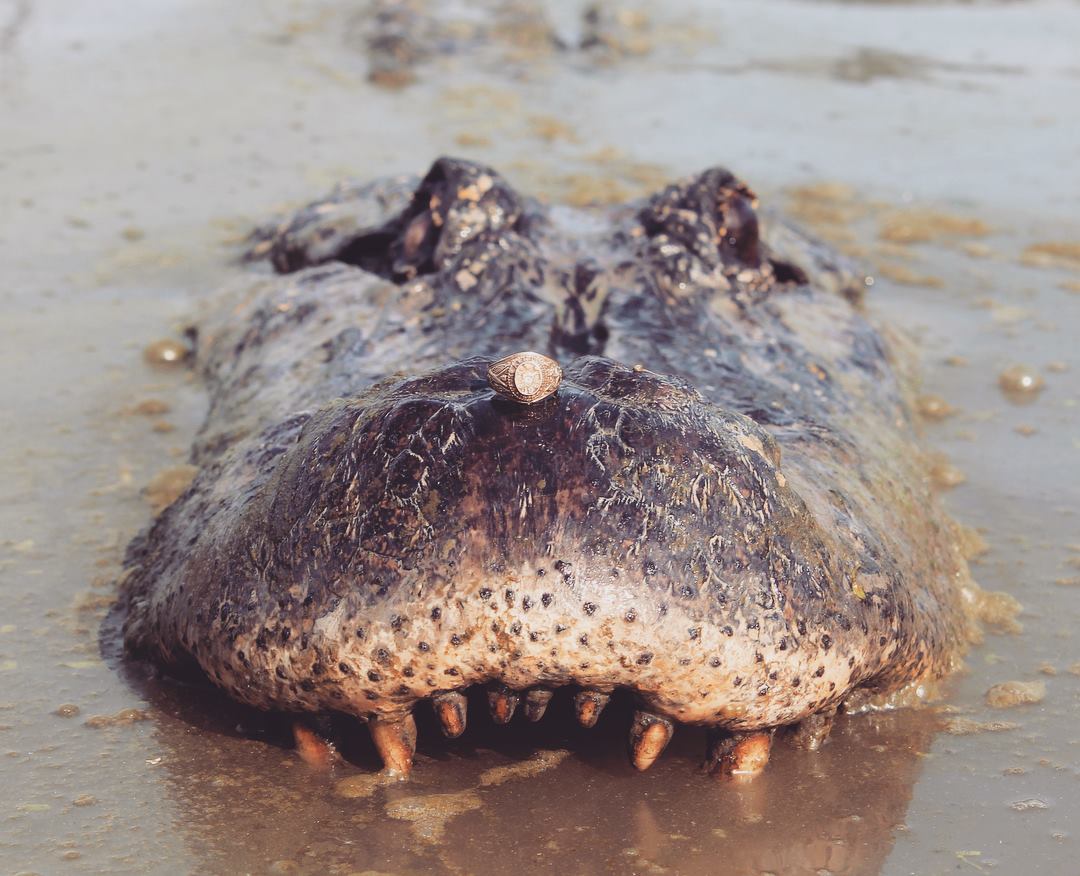 Makenzie, who graduated from Tuscola's Jim Ned High School in 2015 before heading to College Station, was excited about getting her degree Friday. But, she hasn't found a job, she said.
"I would love a job where I work hands-on with any type of animal and to be able to speak to the public about conservation," she said. "Right now, I'm just trying to get my foot in the door somewhere and to grow professionally from there."
She walks across the stage at the Aggie graduation ceremony at Reed Arena on the Texas A&M University campus in College Station at 9 a.m. Friday, August 10.
Learn more about Gator Country's alligator rescue at their website.
Get more stories like this by
signing up for our daily newsletter, The LIVE! Daily
.