Tom Green County To Hold Free Computer Classes
Press Release
SAN ANGELO, TX – The Tom Green County Library System will be offering free computer classes at the Stephens Central Library beginning in February. The classes will include various topics and is available to the public.
The Angelo West Branch and North Angelo Branch will also be offering beginning computer classes. To sign up and for information at these locations, please call 325-659-6436 for classes at West Branch and 325-653- 8412 for classes at North Branch. A complete schedule of the classes is available at www.tgclibrary.com.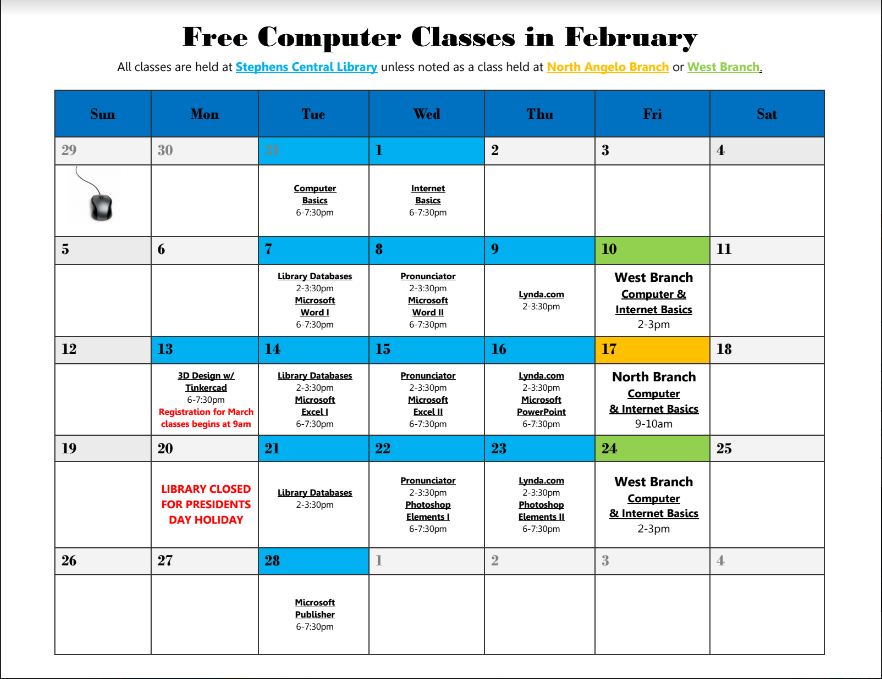 There is limited seating for the courses with 12 seats at the classes as Stephens Central Library. The North Angelo Branch will have a 6-seat capacity and the Angelo West Branch will have 8 seats available.
The following classes will be available:
Computer Basics
Internet Basics
Library Databases
Microsoft Word I, II,
Pronunciator
Lydia.com
Microsoft Excel I, II
Microsoft PowerPoint
Photoshop Elements I, II
Microsoft Publisher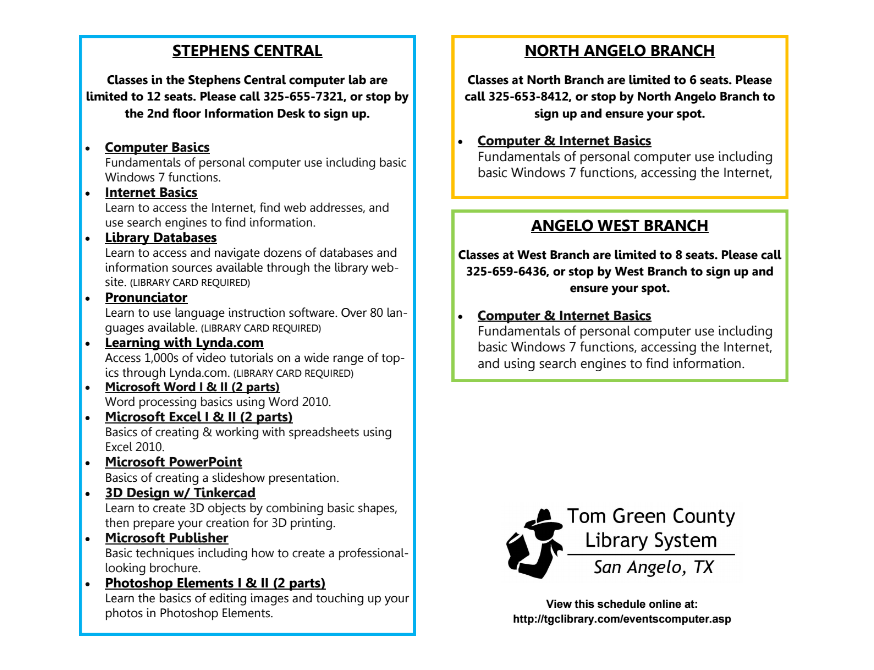 Get more stories like this by
signing up for our daily newsletter, The LIVE! Daily
.