SAN ANGELO – 20 suspects were arrested and booked into the Tom Green County Jail in the last 24 hours on charges including Burglary of Vehicles, Assault, Theft and Drug Possession. 
San Angelo LIVE! is the only news agency in the Concho Valley that consistently publishes the Booking Report for you seven days a week.  
25-year-old Michael Devin 'Mayo' Bryan was arrested by San Angelo Police on two counts of Burglary of Vehicles.  He was booked into the Tom Green Co. Jail at 11:51 p.m. Wednesday.  His bond is listed at $10,000.00. 
34-year-old Erica Marie Zapata was arrested by San Angelo Police for Assault Causing Bodily Injury Family Violence.  She was booked into jail at 4:03 p.m. Wednesday.  Her bond is listed at $2,500.00. 
23-year-old Dwayne Jamar Green Jr. of Colorado City was arrested by San Angelo Police for Possession of less than 2 ozs of Marijuana, Possession of less than 1 gram of Meth, Tampering/Fabricating Physical Evidence with the Intent to Impair Investigation, and Possession/Delivery of Drug Paraphernalia. His bond is listed at $1,662.00 on the Possession charges.  Bond for the remaining charges will be set at a magistrate hearing before a Justice of the Peace.  
San Angelo LIVE! makes no assumptions or representations about guilt or innocence of anyone on the booking report. Regardless of the headline, individuals charged with crimes are presumed innocent until proven guilty. Information on the site should not be used to determine any person's actual criminal record.  
The charges listed in this booking report are taken directly from information provided by the Tom Green County Sheriff's Office and Jail.  They are not altered in any way and may or may not be the actual charges filed against the individual.  
If the charges appear incorrect in this report, that incorrect information is the fault of the District Attorneys office.  
The bond amounts listed on the booking report are initial amounts recorded during the booking process.  Actual bonds are set by magistrate judges, usually Justices of the Peace, within 24 hours of an individual's arrest and are updated on the jail website.  
The following list is provided by Corrections Officers at the Tom Green County Jail under the direction of Tom Green County Sheriff Nick Hanna.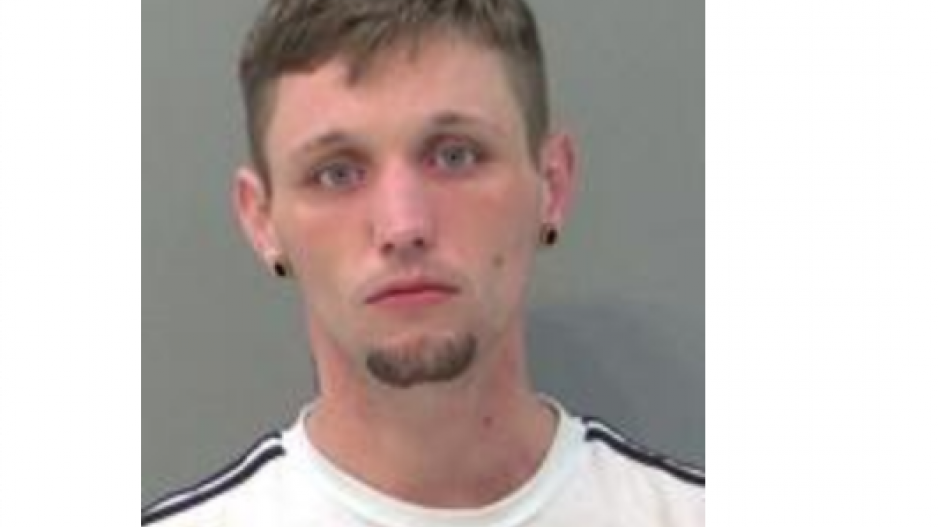 GOVEA, MARIA 
Booking Date: 11-16-2023 - 3:32 am
Charges: 54990067 DRIVING W/LIC INV W/PREV CONV/SUSP/W/O FIN RES
Bond: $500.00
WALKER, SONJI 
Booking Date: 11-16-2023 - 2:37 am
Charges: MISC CPF X 3
Bond: No Bond
GREEN, DWAYNE 
Booking Date: 11-16-2023 - 2:03 am
Charges: 35620008 POSS MARIJ <2OZ
35990003 MAN DEL CS PG 1 >=4G<200G
48040003 TAMPER/FABRICATE PHYS EVID W/INTENT TO IMPAIR
55999999 POSS/DEL DRUG PARAPHERNALIA
Bond: $1662.00
TOVAR-GARCIA, ALVARO 
Booking Date: 11-16-2023 - 1:41 am
Charges: 54040009 DRIVING WHILE INTOXICATED
Bond: $1000.00
BRYAN, MICHAEL 
Booking Date: 11-15-2023 - 11:51 pm
Charges: 22990011 BURGLARY OF VEHICLES
Bond: $10,000.00
ECHAVARRIA, FABIAN 
Booking Date: 11-15-2023 - 8:29 pm
Charges: 13999999 ASSAULT FAMILY VIOLENCE - CLASS C
Bond: $512.00
GIBSON, TIFFANY 
Release Date: 11-16-2023 - 1:13 am
Booking Date: 11-15-2023 - 8:23 pm
Charges: 54040009 DRIVING WHILE INTOXICATED
Bond: $1000.00
GOETZ, TRAVIS 
Booking Date: 11-15-2023 - 7:22 pm
Charges: 35990249 *MTR*POSS CS PG 1/1-B >=4G<200G
50130001 UNAUTH ABSENCE COMMUNITY CORRECTION FACILITY
Bond: $7500.00
BERMEA, CONCHITA 
Booking Date: 11-15-2023 - 5:34 pm
Charges: 35990247 *COMM* POSS CS PG 1/1-B <1G
Bond: No Bond
DELAGARZA, LEANDRO 
Booking Date: 11-15-2023 - 5:11 pm
Charges: MISC US MARSHAL HOLD
Bond: No Bond
ZAPATA, ERICA 
Booking Date: 11-15-2023 - 4:03 pm
Charges: 13990031 ASSAULT CAUSES BODILY INJURY FAMILY VIOLENCE
Bond: No Bond
MAGALLAN, ISAAC 
Booking Date: 11-15-2023 - 3:22 pm
Charges: MISC CPF X8
Bond: No Bond
REGINO, JESSE 
Booking Date: 11-15-2023 - 2:24 pm
Charges: 35990247 *GJI*POSS CS PG 1/1-B <1G
Bond: No Bond
WROBLEWSKI, CASEY 
Release Date: 11-15-2023 - 3:43 pm
Booking Date: 11-15-2023 - 2:16 pm
Charges: 23990008 *MTR* THEFT OF FIREARM
Bond: No Bond
WATSON, XAVIER 
Booking Date: 11-15-2023 - 2:15 pm
Charges: MISC FUGITIVE FROM JUSTICE
Bond: No Bond
RODRIGUEZ, MORTAIN 
Booking Date: 11-15-2023 - 1:59 pm
Charges: 13990031 *CPF* ASSAULT CAUSES BODILY INJURY FAMILY VIOLENCE
Bond: No Bond
Cuellar, Gabriel 
Booking Date: 11-15-2023 - 1:51 pm
Charges: 54999999 DEFECTIVE/IMPAIRED TAIL LIGHTS
MISC FTAX1
Bond: $976.00
ARREOSOLA, SANDRA 
Booking Date: 11-15-2023 - 12:59 pm
Charges: 57070010 *RPR* CRIMINAL TRESPASS
57070020 *RPR* CRIMINAL TRESPASS
Bond: No Bond
JACKSON, CHRISTY 
Booking Date: 11-15-2023 - 11:36 am
Charges: 35990248 *COMM* POSS CS PG 1/1-B >=1G<4G
35990248 *COMM* POSS CS PG 1/1-B >=1G<4G
Bond: No Bond
ARROYO, CARLOS 
Booking Date: 11-15-2023 - 10:26 am
Charges: 35990247 *MTR* POSS CS PG 1/1-B <1G
Bond: No Bond
The following is a key for the above abbreviations:
MISC- Miscellaneous
VOP- Violation of Probation
GOB- Going Off Bond
FTA - Failure To Appear in Court
VPTA- Violation Promise To Appear
GJI- Grand Jury Indictment
IAC - If At Court
IAT - If At Trial
ENH - Enhanced 
ICON - In County Only Software Notation
COMM- Adjudicated or Commutated Sentence
MTP - Motion to Proceed with Prosecution 
MTR - Motion To Revoke Probation
MTAG – Motion To Adjudicate Guilt
RPR- Revocation of Personal Recognizance Bond
DFZ - Drug Free Zone
CPF- Capias Pro Fine
J/N- Judgment NISI
ICE – Immigration Custom Enforcement
TDCJ – Texas Department of Criminal Justice
DWLI – Driving While License Invalid
POSS MARIJ – Possession of Marijuana
DWI – Driving While Intoxicated
FTYROW – Failure to Yield the Right Of Way
MAN DEL CS PG – Manufacture and Delivery of a Controlled Substance Penalty Group
MO- Magistrate's Order
PG-1 Possession of a Controlled Substance Penalty Group 1 includes cocaine, crack, meth, heroin, ketamine, oxycontin, GHB, opioids
PG-1A LSD
PG-1B Fentanyl
PG-2 Hallucinogens, including THC, central nervous system depressants
PG-2A Synthetic marijuana/cannabinoids
PG-3 Stimulants and depressants like Ritalin, Benzos, Xanax
PG-4 Narcotics that include codeine and morphine but have medical value
FS – State Jail Felony
F2 - 2nd Degree Felony
FTSLI - Failure To Stop and Leave Information 
Most Recent Videos