CALEXICO, CA – U.S. Customs and Border Protection officers assigned to the Calexico West port of entry seized baby spider monkeys concealed within animal carriers inside of a vehicle on Monday.
The synopsis of the 1995 Movie, Outbreak, is an Army doctors struggle to find a cure for a deadly virus spreading throughout a California town that was brought to America by an African monkey.
On the morning of August 14, CBP officers encountered a 29-year-old woman and a 31-year-old man driving a 2020 van. At the time of encounter, the man and woman were applying for entry into the United States from Mexico. During an initial inspection, a CBP officer discovered an animal carrier hidden behind the rear seat that contained live monkeys. The CBP officer referred the occupants and vehicle to secondary for further examination.
CBP officers discovered a total of three live, baby spider monkeys. The officers seized the monkeys and placed them in a safe and secure area where they will remain quarantined by US Department of Agriculture Veterinary Services until they are rehomed.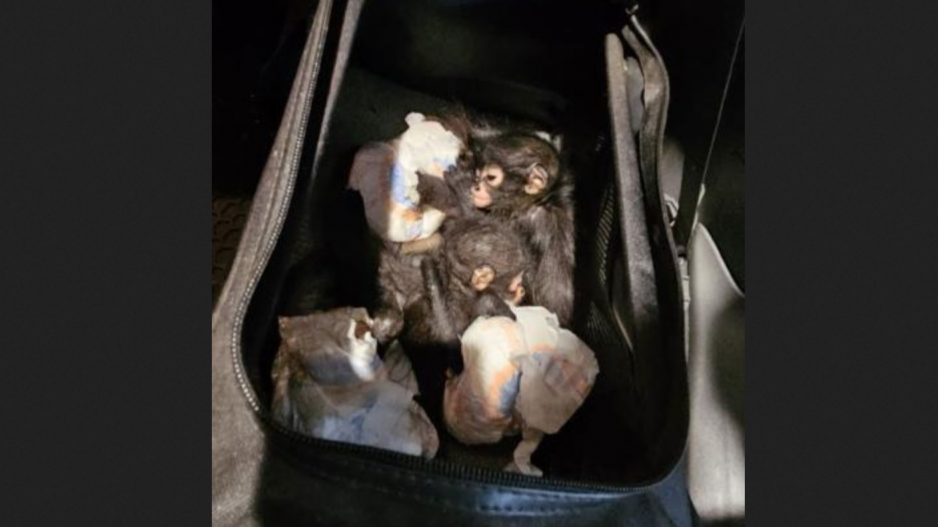 "Illegal smuggling of endangered species, such as spider monkeys, poses a grave threat to the ecosystem," stated Roque Caza, Area Port Director for Calexico. "CBP will continue to stop individuals involved in the unlawful, commercial trafficking and smuggling of wildlife."
CBP officers detained the occupants of the vehicle and turned them over to the custody of Homeland Security Investigations and Fish and Wildlife Services for further processing.
CBP works with U.S. Fish and Wildlife, the U.S. Forest Service, and the U.S.D.A., Animal and Plant Health Inspection Service to enforce wildlife trade laws.
Most Recent Videos