EL PASO – U.S. Customs and Border Protection officers working at the Paso Del Norte Border Crossing intercepted 32 pounds of fentanyl, 31 pounds of cocaine and 79 pounds of methamphetamine in less than 24 hours. The combined narcotics have an estimated street value of approximately $900,000.
"CBP officers work tirelessly to secure our borders while efficiently facilitating the flow of legitimate trade and travel," said CBP El Paso Port Director Ray Provencio. "The interception of these dangerous drugs demonstrates the commitment of our frontline officers to the border security mission."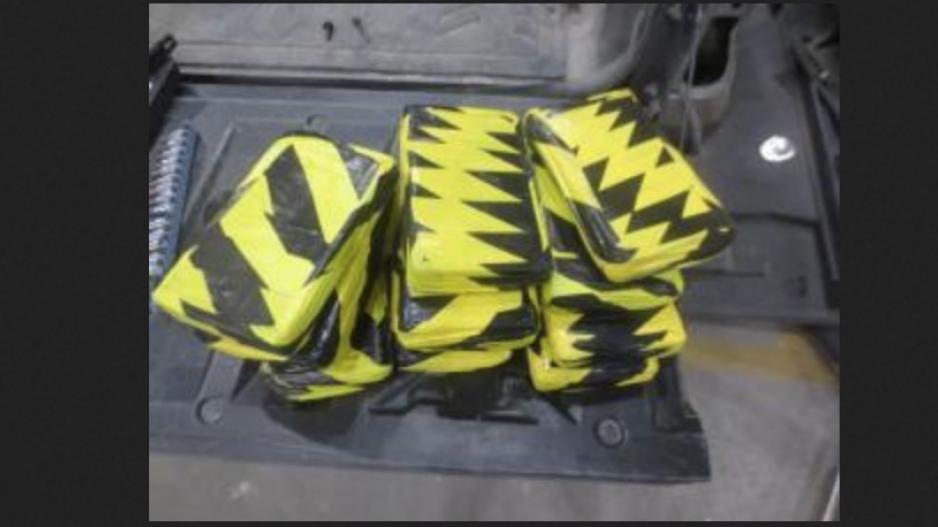 On March 27, CBP officers intercepted 31.95 pounds of fentanyl and 79.35 pounds of methamphetamine. The discovery was made during a primary inspection of a vehicle driven by a 24-year-old male Mexican citizen. The mixed bundles were located in the trunk and hood area of the vehicle.  
Later that day, CBP officers intercepted methamphetamine and fentanyl with a combined weight of one pound from a 22-year-old female U.S. citizen who was walking across the border. Two bundles were located strapped to the waist area of the woman following a search by a CBP canine team.
A few minutes later, CBP officers intercepted 31.21 pounds of cocaine. The discovery was made following a secondary inspection of a vehicle which included a non-intrusive exam. Cocaine filled bundles were located in the quarter panels of the vehicle which was driven by a male, U.S. citizen juvenile.   
The subjects arrested by CBP officers were turned over to Homeland Security Investigations and state and local authorities for prosecution. 
Most Recent Videos