SAN ANGELO – 23 individuals were booked into the Tom Green County Detention Center in the last 24 hours on charges including Murder, Possession of Marijuana, Glass Containers at the Lake, and Family Violence.   
25-year-old Joshua Jaquez was booked into the Tom Green County Jail on a Murder Charge after pleading Guilty in District Court.  Jaquez took a plea deal for his part in the murder of Kristian Rose. He was sentenced to a maximum of 25 years in prison.   
21-year-old Dallion Holt was arrested by San Angelo Police for Burglary of a Building.  He was booked into the jail at 9:50 p.m. and his bond was set at $150,000.  Holt has been arrested several times in Tom Green County for Theft and Burglary.
San Angelo LIVE! makes no assumptions or representations about guilt or innocence of anyone on the booking report. Regardless of the headline, individuals charged with crimes are presumed innocent until proven guilty. Information on the site should not be used to determine any person's actual criminal record.
The charges listed in this booking report are taken directly from information provided by the Tom Green County Sheriff's Office and Jail.  They are not altered in any way and may or may not be the actual charges filed against the individual.  If the charges appear incorrect in this report, that incorrect information originated in the District Attorneys office.  According to the Sheriff's Office, the charges and bail amounts may change after court appearances and may not be current.
The bond amounts listed on the booking report are initial amounts recorded during the booking process.  Actual bonds are set by magistrate judges, usually Justices of the Peace, within 24 hours of an individual's arrest and are updated on the jail website.  
The San Angelo Police Department, the Tom Green County Sheriff's Office, the Texas Department of Public Safety and other law enforcement agencies made several arrests and booked suspects into the jail.
The following list is provided by Corrections Officers at the Tom Green County Jail under the direction of Tom Green County Sheriff Nick Hanna.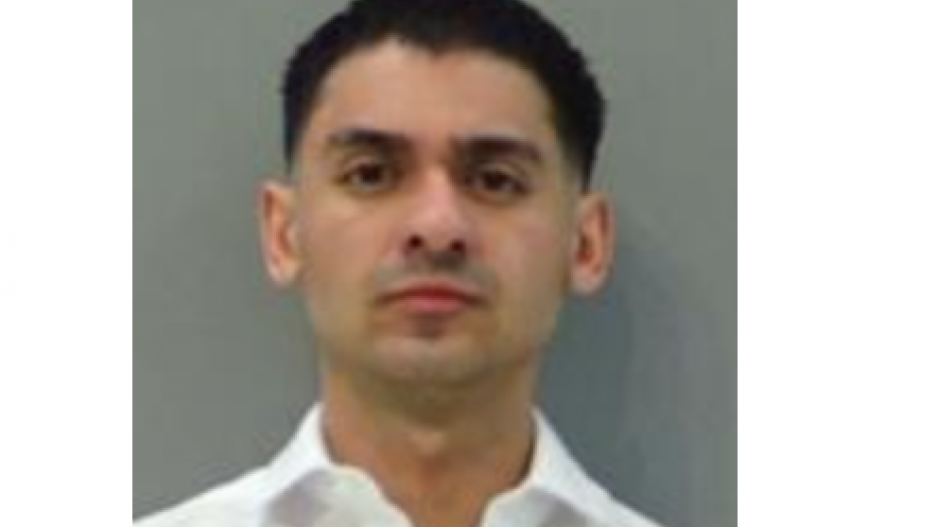 ROJAS, JEREMY 
Booking Date: 03-24-2023 - 5:36 am
Charges: 54040010 DRIVING WHILE INTOXICATED 2ND
Bond: $1500.00
AMYX, ANDREW 
Booking Date: 03-24-2023 - 2:30 am
Charges: 35620008 POSS MARIJ <2OZ
35990249 POSS CS PG 1/1-B >=4G<200G
41999999 PUBLIC INTOXICATION
55999999 POSS/DEL DRUG PARAPHERNALIA
Bond: $2124.00
FREE, LONNIE 
Booking Date: 03-24-2023 - 2:02 am
Charges: 13999999 ASSAULT FAMILY VIOLENCE CLASS-C
54999999 EXPIRED VEHICLE REGISTRATION
54999999 NO PROOF OF FINANCIAL RESPONSIBLITY- SUBSEQUENT
54999999 RESTRICTION CODE VIOLATION/ NO CORRECTIVE EYEWEAR
MISC FTA
MISC VPTA X 3
Bond: $4698.00
BALDWIN, RAINIE 
Booking Date: 03-24-2023 - 1:13 am
Charges: 57070020 *VOP* CRIMINAL TRESPASS
Bond: No Bond
HIDALGO, EDDIE 
Booking Date: 03-24-2023 - 1:07 am
Charges: 35990247 POSS CS PG 1/1-B <1G
55999999 POSS/DEL OF DRUG PARAPHERNALIA
Bond: $662.00
CASTILLO, ASHLEY 
Booking Date: 03-24-2023 - 12:48 am
Charges: 54999999 FAILED TO SIGNAL TURN
55999999 POSS/DEL OF DRUG PARAPHERNALIA
72999999 LAKE-GLASS CONTAINERS IN PARK
MISC FTAX2
Bond: $2598.00
FLORES, ASHLEY 
Release Date: 03-24-2023 - 1:43 am
Booking Date: 03-23-2023 - 11:41 pm
Charges: 35620008 *GOB* POSS MARIJ <2OZ
Bond: No Bond
CLARK, LEVI 
Booking Date: 03-23-2023 - 10:20 pm
Charges: 13990075 *GJI* ASSAULT FAMILY/HOUSEHOLD MEMBER W/PREV CONV
13990078 CONTINUOUS VIOLENCE AGAINST THE FAMILY
48010019 EVADING ARREST DET W/PREV CONVICTION
Bond: No Bond
KISER, PATRICK 
Booking Date: 03-23-2023 - 10:06 pm
Charges: MISC CPFX1
Bond: No Bond
GARCIA, JOSHUA 
Booking Date: 03-23-2023 - 9:56 pm
Charges: 41999999 PUBLIC INTOXICATION
48010006 RESIST ARREST SEARCH OR TRANSPORT
MISC CPF X2
MISC FTA
Bond: $1464.00
HOLT, DALLION 
Booking Date: 03-23-2023 - 9:50 pm
Charges: 22990002 BURGLARY OF HABITATION (F2)
Bond: $150,000.00
BELCHER, ASHLEY 
Booking Date: 03-23-2023 - 7:57 pm
Charges: 35990014 *JN* POSS CS PG 1 <1G
Bond: No Bond
JAQUEZ, JOSHUA 
Booking Date: 03-23-2023 - 7:09 pm
Charges: 09990030 *COMM*MURDER
Bond: No Bond
MITCHELL, DAVID 
Booking Date: 03-23-2023 - 6:54 pm
Charges: 35990248 POSS CS PG 1/1-B >=1G<4G
Bond: No Bond
CORTEZ, XAVIER 
Booking Date: 03-23-2023 - 5:34 pm
Charges: 23990191 *GOB* THEFT
53990004 HARASSMENT
Bond: $1000.00
SMITH, ARTHUR 
Booking Date: 03-23-2023 - 5:30 pm
Charges: MISC PAROLE VIOLATION
Bond: No Bond
BERGER, MIKAYLA 
Booking Date: 03-23-2023 - 4:59 pm
Charges: 26050014 CREDIT CARD OR DEBIT CARD ABUSE
Bond: No Bond
SANDERS, BEAU 
Release Date: 03-23-2023 - 5:43 pm
Booking Date: 03-23-2023 - 4:50 pm
Charges: 13990031 ASSAULT CAUSES BODILY INJURY FAMILY VIOLENCE
Bond: No Bond
HUDSON, JESSIELEE 
Booking Date: 03-23-2023 - 3:53 pm
Charges: 48010017 *GOB* EVADING ARREST DETENTION
50990041 *GOB* OBSTRUCTION OR RETALIATION
54999999 WALKING W/ TRAFFIC
57070020 *GOB* CRIMINAL TRESPASS
57070020 CRIMINAL TRESPASS
MISC FTA X1
Bond: $1366.00
GREER, MELVIN 
Booking Date: 03-23-2023 - 3:49 pm
Charges: MISC TDCJ HOLD
Bond: No Bond
VALDEZ, ANGEL 
Booking Date: 03-23-2023 - 12:48 pm
Charges: MISC CPF X4
Bond: No Bond
TORRES, MANUEL 
Booking Date: 03-23-2023 - 9:01 am
Charges: 13990075 *GJI* ASSAULT FAMILY/HOUSEHOLD MEMBER W/PREV CONV
MISC PAROLE VIOLATION
Bond: $5000.00
CLEMENTS, JOSHUA 
Release Date: 03-23-2023 - 5:13 pm
Booking Date: 03-23-2023 - 5:11 am
Charges: 35990247 POSS CS PG 1/1-B <1G
48010006 *RPR*RESIST ARREST SEARCH OR TRANSPORT
MISC COMM X 1
Bond: $7,500.00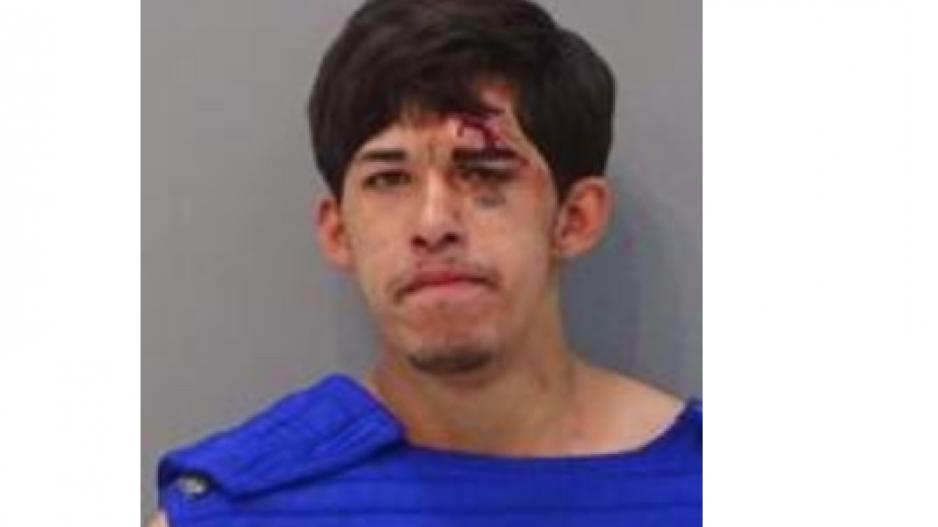 The following is a key for the above abbreviations:
MISC- Miscellaneous
VOP- Violation of Parole
GOB- Going off Bond
VPTA- Violation Promise to Appear
GJI- Grand Jury Indictment
IAC- If At Court
COMM- Adjudicated or Commutated Sentence
RPR- Release of Personal Recognizance
CPF- Capias Pro Fine
J/N- Judgment NISI
ICE- Immigration Custom Enforcement
TDCJ- Texas Department of Criminal Justice
DWLI- Driving While License Invalid
POSS MARIJ- Possession of Marijuana
DWI- Driving While Intoxicated
MAN DEL CS PG – Manufacture and Delivery of a Controlled Substance Penalty Group
MO- Magistrate's Order
PG-1 Possession of a Controlled Substance Penalty Group 1 includes cocaine, crack, meth, heroin, ketamine, oxycontin, GHB, opioids
PG-1A LSD
PG-1B Fentanyl
PG-2 Hallucinogens, including THC, central nervous system depressants
PG-2A Synthetic marijuana/cannabinoids
PG-3 Stimulants and depressants like Ritalin, benzos, Xanax
PG-4 Narcotics that include codeine and morphine but have medical value
FS State Jail Felony
Most Recent Videos