EAGLE PASS —U.S. Customs and Border Protection officers assigned to the Eagle Pass Port of Entry recently seized a significant cache of weapons, magazines and ammunition in a single outbound enforcement action.
"This significant outbound weapons seizure underscores the dangerousness of the flow of southbound weapons, its impact on violence in Mexico but also the resolve of CBP officers to uphold CBP's border security mission and deny this alleged smuggling attempt," said Acting Port Director Michael Martinez, Eagle Pass Port of Entry.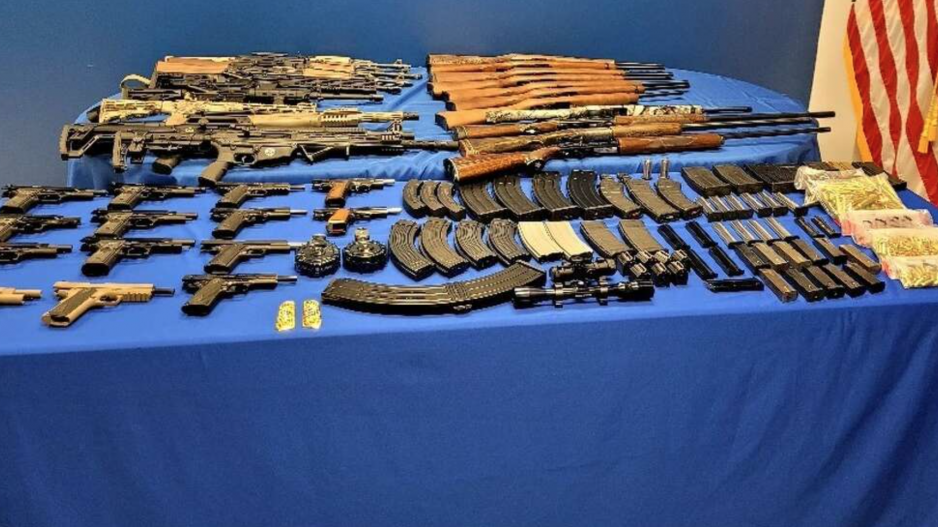 The seizure occurred on Thursday, March 16 at Eagle Pass Camino Real International Bridge when CBP officers conducting outbound examinations referred a southbound passenger vehicle hauling a utility trailer for secondary inspection. Upon further examination, including the use of non-intrusive inspection systems, CBP officers discovered 34 weapons, 68 magazines and 461 rounds of ammunition hidden within the trailer.
CBP seized the weapons, magazines, ammunition. Homeland Security Investigations (ICE-HSI) special agents initiated a criminal investigation into the seizure.
Most Recent Videos