SAN ANGELO, TX – Details regarding the arrest of a suspect accused of stealing a boat on Thursday's Booking Report have been revealed in court documents.
According to an affidavit, on Mar. 16, 2023 at 3:33 p.m., Adrian Salinas, 29, was booked into the Tom Green County Jail for a bench warrant issued by the 391st District Court. At the time the warrant was issued, Salinas had a jury trial scheduled to begin on Mar. 20 and was in state prison on other charges. 
That trial has now been rescheduled to May. Salinas and his codefendant, Stephen Smith, are accused of stealing a 1999 Champion Bass Boat in Apr. 2022. Smith pleaded guilty for the crime back in Oct. 2022 in exchange for five years probation. In Jan. 2023 Smith failed his probation and a motion to revoke warrant was issued. He is still wanted as of Mar. 17.
The two are accused of stealing the boat from a property at 1800 block of Smith Blvd. Smith and Salinas started the heist by meeting up at the PaulAnn Baptist Church. Smith got into Salinas 2000 Maroon Ford F-150 there and drove to the boat's location.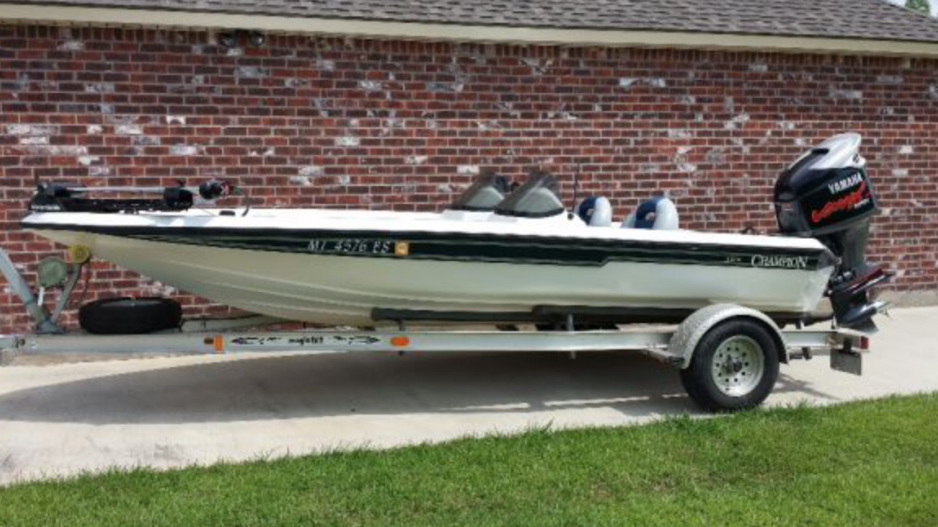 Salinas hooked his truck to the boat trailer and the two took it to the Affordable Storage Units on US 67 S. Getting the boat to the storage unit was only half the battle. The two would spend the next hour and a half attempting to get the boat trailer unhooked from the hitch. Salinas finally had to unscrew the trailer ball from the hitch to disconnect it from the pickup.
Months later the boat was discovered in the unit. Police determined through security footage, witness interviews, and even through an interview with Salinas himself that the two had taken the watercraft. In fact, police even spoke with Salinas' ex-girlfriend who showed them text messages showing off the boat.
The two were indicted for theft of a property between $2,500 and $30,000 in Jun. 2022. Salinas remains in the Tom Green County Jail. 
Most Recent Videos