SONORA, TX – The search for Keith Roberson continued this week but once again no remains have been found.
According to the Sutton County Sheriff's Office, from Feb. 28 to Mar. 1, 2023, deputies with the SCSO, along with numerous volunteers, searched at the JL Bar Ranch & Resort for the remains of Keith Roberson who has been missing for over five years. 
Roberson went missing back in Sep. 2018. At the time, Roberson was working in the oilfield in Ozona. While on his way home to Odessa, Roberson was involved in a crash on I-20 in Sutton County. 
In the crash, the Texas Department of Public Safety claim that Roberson drove into oncoming traffic, went airborne, and crashed into another car. The part that doesn't add up however is what happened to Roberson after the crash. The following is a graphic from the DPS on how the crash occurred: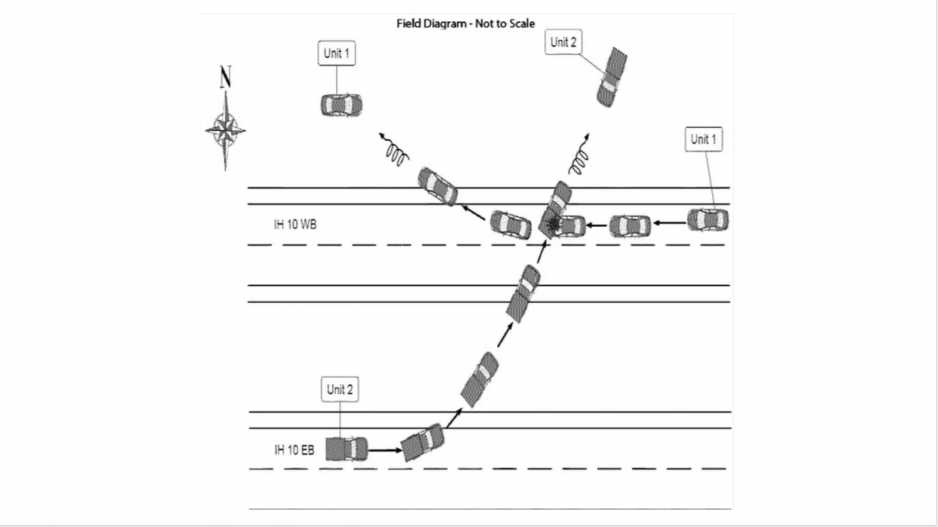 The location of the crash occurred in the heart of the 5-star resort in Sonora, the J-L Bar Ranch. This was the spot that volunteers and sheriff deputies searched once again in hopes of finding Roberson's remains. 
The crew searched approximately 1,600 acres where Keith was last seen. Unfortunately once again Roberson was not found.
"Over the two-day operation volunteers used UTVs, ATVs, and walked on foot over thick and rough terrain looking for any sign of Keith," said Sheriff DuWayne Castro. "Team Texas K9s deployed cadaver dogs in the search area but did not locate any human remains."
The American Red Cross provided a support vehicle providing drinks and food for the two-day operation. Adkins Septic Services provided restroom facilities for volunteers in this rural area of the county. Agencies that assisted in the search included the Sutton County Sheriff's Office, Sonora Police Department, Texas DPS, Bosque County Sheriff, Texas Parks and Wildlife, Sonora Volunteer Fire Department, Sutton County Road and Bridge Department, Judge Jody Harris and the Sutton County Commissioner's Bob Brockman, Harold Martinez, and Lee Bloodworth, and the City of Sonora Art Fuentes and Mayor Juanita Gomez. 
"I would like to extend his appreciation and gratitude to the volunteers who donated their time, equipment, and support to the operation," said Sheriff Castro. Also I would like to recognize and thank the JL Bar Ranch for allowing us to search their private property for Keith."
Most Recent Videos