SAN ANGELO – 12 suspects were arrested and booked into the Tom Green County Detention Center over the last 24 hours on a variety of charges including DWI, Organized Criminal Activity & Serious Driving Offenses.
19-year-old Adam Chappa was arrested by Tom Green County Sheriff's Deputies Tuesday on a warrant for a Indictment from a Grand Jury for Engaging in Organized Criminal Activity.  According to saputolaw.com, "There are two types of criminal organizations described: 1) a "criminal street gang" and 2) a "combination." 
A criminal street gang is defined as "three or more persons having a common identifying sign or symbol or an identifiable leadership who continuously or regularly associate in the commission of criminal activities. A "combination" is defined as "three or more persons who collaborate in carrying on criminal activities, although: (1) participants may not know each other's identity; (2) membership in the combination may change from time to time; and (3) participants may stand in a wholesaler-retailer or other arm's-length relationship in illicit distribution operations."
Chappa was booked into the jail at 7:58 a.m. and released at 12:58 p.m. after posting $10,000 bond.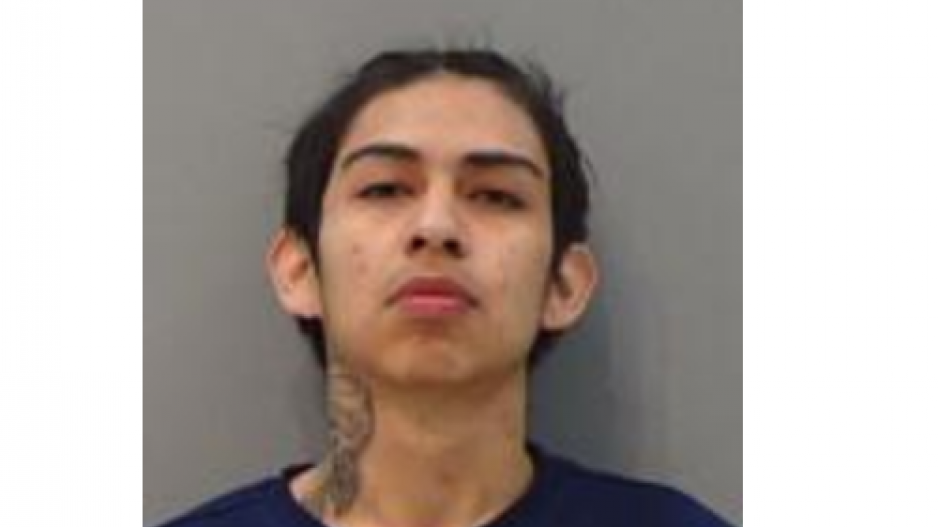 San Angelo LIVE! makes no assumptions or representations about guilt or innocence of anyone on the booking report. Regardless of the headline, individuals charged with crimes are presumed innocent until proven guilty. Information on the site should not be used to determine any person's actual criminal record.
The charges listed in this booking report are taken directly from information provided by the Tom Green County Sheriff's Office and Jail.  They are not altered in any way and may or may not be the actual charges filed against the individual.  According to the Sheriff's Office, the charges and bail amounts may change after court appearances and may not be current.
The bond amounts listed on the booking report are initial amounts recorded during the booking process.  Actual bonds are set by magistrate judges, usually Justices of the Peace, within 24 hours of an individual's arrest and are updated on the jail website.  
The San Angelo Police Department, the Tom Green County Sheriff's Office, the Texas Department of Public Safety and other law enforcement agencies made several arrests and booked suspects into the jail.
The following list is provided by Corrections Officers at the Tom Green County Jail under the direction of Tom Green County Sheriff Nick Hanna.
BYERS, JESSE 
Booking Date: 01-25-2023 - 4:58 am
Charges: 54999999 DRIVING WHILE LICENSE INVALID
54999999 REGISTRATION - EXPIRED
Bond: $1022.00
HALEY, LONNIE 
Booking Date: 01-25-2023 - 4:16 am
Charges: 57070020 CRIMINAL TRESPASS
Bond: $500.00
GALLARDO, PATRICK 
Booking Date: 01-25-2023 - 3:42 am
Charges: 13990031 ASSAULT CAUSES BODILY INJURY FAMILY VIOLENCE
Bond: No Bond
REYES, CHRISTOPHER 
Booking Date: 01-25-2023 - 12:05 am
Charges: 48010010 FLEEING POLICE OFFICER
54040009 DRIVING WHILE INTOXICATED
54999999 NO DRIVERS LICENSE
54999999 NO SIGNAL OF INTENT
Bond: $1954.00
SANCHEZ, JANDIE 
Booking Date: 01-24-2023 - 6:18 pm
Charges: 53070004 OBSTRUCT HWY PSGWAY
54999999 PEDESTRIAN-WALKING WITH TRAFFIC
Bond: $764.00
GARZA, JONATHAN 
Booking Date: 01-24-2023 - 5:41 pm
Charges: 12990001 *MTR* ROBBERY
26050014 *MTR* CREDIT CARD OR DEBIT CARD ABUSE
MISC BENCH WARRANT
Bond: No Bond
SMITH, MICHAEL 
Booking Date: 01-24-2023 - 5:21 pm
Charges: 41999999 PUBLIC INTOXICATION
Bond: $462.00
MANESS, DANIEL 
Booking Date: 01-24-2023 - 1:00 pm
Charges: 41999999 PUBLIC INTOXICATION
54040011 DRIVING WHILE INTOXICATED 3RD OR MORE
Bond: $462.00
Sanchez, Eternity 
Release Date: 01-24-2023 - 12:43 pm
Booking Date: 01-24-2023 - 11:51 am
Charges: 35990002 *MTR* MAN DEL CS PG 1 >=1G<4G
Bond: No Bond
GEARY, JAMES 
Booking Date: 01-24-2023 - 11:36 am
Charges: 48010006 RESIST ARREST SEARCH OR TRANSPORT
48010019 EVADING ARREST DET W/PREV CONVICTION
57070020 CRIMINAL TRESPASS
Bond: $1000.00
RODGERS, JOHNNY 
Booking Date: 01-24-2023 - 10:13 am
Charges: MISC PAROLE VIOLATION
Bond: No Bond
CHAPPA, ADAM 
Release Date: 01-24-2023 - 12:58 pm
Booking Date: 01-24-2023 - 7:30 am
Charges: 73990711 *GJI* ENGAGING IN ORGANIZED CRIMINAL ACTIVITY
Bond: No Bond
The following is a key for the above abbreviations:
MISC- Miscellaneous
VOP- Violation of Parole
GOB- Going off Bond
VPTA- Violation Promise to Appear
GJI- Grand Jury Indictment
COMM- Adjudicated or Commutated Sentence
RPR- Release of Personal Recognizance
CPF- Capias Pro Fine
J/N- Judgment NISI
ICE- Immigration Custom Enforcement
TDCJ- Texas Department of Criminal Justice
DWLI- Driving While License Invalid
POSS MARIJ- Possession of Marijuana
DWI- Driving While Intoxicated
MAN DEL CS PG – Manufacture and Delivery of a Controlled Substance Penalty Group
MO- Magistrate's Order
PG-1 Possession of a Controlled Substance Penalty Group 1 includes cocaine, crack, meth, heroin, ketamine, oxycontin, GHB, opiods
PG-1A LSD
PG-1B Fentanyl
PG-2 Hallucinogens, including THC, central nervous system depressants
PG-2A Synthetic marijuana/cannabinoids
PG-3 Stimulants and depressants like Ritalin, benzos, Xanax
PG-4 Narcotics that include codeine and morphine but have medical value
Most Recent Videos