SAN ANGELO – 14 individuals were booked into the Tom Green County Jail over the last 24 hours on a variety of charges including one for burglary of a habitation with intent to commit another felony and one for evading arrest with a vehicle or watercraft.  
 39-year-old Daniel Flores was arrested by Tom Green County Sheriff's Deputies early Tuesday morning  and charged with Burglary of Habitation with the Intent to Commit Another Felony, usually armed robbery or assault.  He was booked at 5:08 a.m. and bond was not set when he was booked.  
Alfredo Chavez, 19, was arrested by San Angelo Police at Monday evening.  He was charged with Evading Arrest with a Vehicle or Watercraft.  His bond was set at $10,000.  Chavez was booked at 7:08 p.m., made bond and was released from jail at 9:28 p.m. Monday.
San Angelo LIVE! makes no assumptions or representations about guilt or innocence of anyone on the booking report. Regardless of the headline, individuals charged with crimes are presumed innocent until proven guilty. Information on the site should not be used to determine any person's actual criminal record.
The charges listed in this booking report are taken directly from information provided by the Tom Green County Sheriff's Office and Jail.  They are not altered in any way and may or may not be the actual charges filed against the individual.  
The bond amounts listed on the booking report are initial amounts recorded during the booking process.  Actual bonds are set by magistrate judges, usually Justices of the Peace, within 24 hours of an individual's arrest and are updated on the jail website.  
The San Angelo Police Department, the Tom Green County Sheriff's Office, the Texas Department of Public Safety and other law enforcement agencies made several arrests and booked suspects into the jail.
The following list is provided by the Tom Green County Jail. 
FLORES, DANIEL 
Booking Date: 12-06-2022 - 5:08 am
Charges: 22990003 BURGLARY HABITATION INTEND OTHER FELONY
Bond: No Bond
ROBERTS, TIMOTHY 
Booking Date: 12-06-2022 - 2:28 am
Charges: 54990067 DRIVING W/LIC INV W/PREV CONV/SUSP/W/O FIN RES
55999999 POSS/DEL DRUG PARAPHERNALIA
Bond: $1162.00
SANCHEZ, JEREMY 
Booking Date: 12-06-2022 - 12:19 am
Charges: 35620020 POSS MARJ <2OZ DFZ IAT
35990015 POSS CS PG 1 >=1G<4G
55999999 POSS/DEL DRUG PARAPHRENALIA
Bond: $1662.00
GONZALES, JOHNNY 
Booking Date: 12-06-2022 - 12:04 am
Charges: 35990247 POSS CS PG 1/1-B <1G
MISC CPF X 4
Bond: No Bond
BARQUERA, JAVIER 
Release Date: 12-05-2022 - 10:58 pm
Booking Date: 12-05-2022 - 9:36 pm
Charges: 23990191 *RPR*THEFT PROP >= $100<$750
Bond: No Bond
Ledesma, Angel 
Release Date: 12-05-2022 - 10:43 pm
Booking Date: 12-05-2022 - 8:40 pm
Charges: 57070020 CRIMINAL TRESPASS
Bond: $500.00
ARLEDGE, JEREMY 
Booking Date: 12-05-2022 - 8:01 pm
Charges: 24110003 *COMM* UNAUTH USE OF VEHICLE
Bond: No Bond
YOUNGBLOOD, DAVID 
Release Date: 12-05-2022 - 9:13 pm
Booking Date: 12-05-2022 - 7:33 pm
Charges: 54999999 EXPIRED VEHICLE REGISTRATIONX3
MISC FTAX3
MISC VPTAX3
Bond: $5088.60
CHAVEZ, ALFREDO 
Release Date: 12-05-2022 - 9:28 pm
Booking Date: 12-05-2022 - 7:06 pm
Charges: 48010020 EVADING ARREST DETENTION W/VEH OR WATERCRAFT
Bond: $10,000.00
WASHINGTON, YVONNE 
12-05-2022 - 4:43 pm
Booking Date: 12-05-2022 - 3:19 pm
Charges: 23990191 THEFT PROP >= $100<$750
Bond: $500.00
WHITTINGTON, JOHNATHON 
Release Date: 12-05-2022 - 2:43 pm
Booking Date: 12-05-2022 - 1:37 pm
Charges: 23990191 THEFT PROP >= $100<$750
57070020 CRIMINAL TRESPASS
Bond: $1000.00
LOPEZ, GABRIEL 
Booking Date: 12-05-2022 - 11:10 am
Charges: 521457 *CPF* DRIVING WHILE LICENSE INVALID
FMFR *CPF* FAILURE MAINTAIN FINANCIAL RESPONSIBILITY
Bond: No Bond
ESTRADA, MARCUS 
Release Date: 12-05-2022 - 11:58 am
Booking Date: 12-05-2022 - 10:13 am
Charges: 35620008 *VOP* POSS MARIJ <2OZ
Bond: No Bond
YOUNG, THOMAS 
Booking Date: 12-05-2022 - 9:31 am
Charges: 35990016 *COMM* POSS CS PG 1 >=4G<200G
48040003 *COMM* TAMPER/FABRICATE PHYS EVID W/INTENT TO IMPAIR
MISC US MARSHAL HOLD
Bond: No Bond
The following is a key for the above abbreviations:
MISC- Miscellaneous
VOP- Violation of Parole
GOB- Going off Bond
VPTA- Violation Promise to Appear
GJI- Grand Jury Indictment
COMM- Commuted Sentence
RPR- Release of Personal Recognizance
CPF- Capias Pro Fine
J/N- Judgment NISI
ICE- Immigration Custom Enforcement
TDCJ- Texas Department of Criminal Justice
DWLI- Driving While License Invalid
POSS MARIJ- Possession of Marijuana
DWI- Driving While Intoxicated
MAN DEL CS PG – Manufacture and Delivery of a Controlled Substance Penalty Group
MO- Magistrate's Order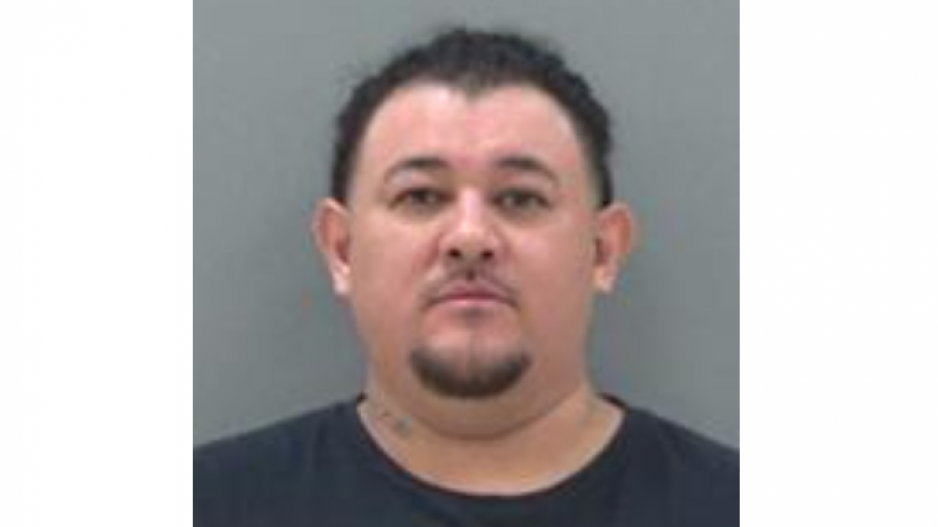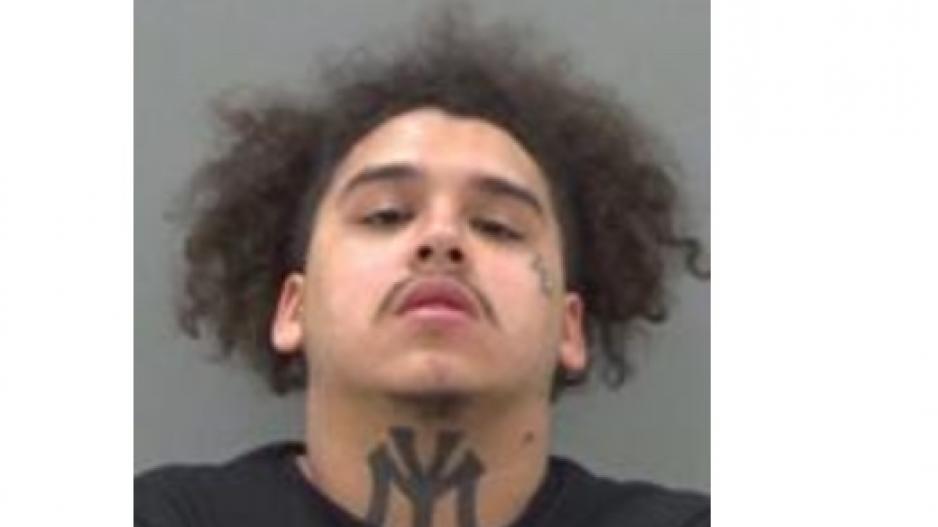 Most Recent Videos