SAN ANGELO – Law enforcement officers arrested ten individuals who were then booked into the Tom Green County Jail Sunday and early Monday morning. 
Edwardo Ayala, 29, was arrested at 12:07 a.m. Monday morning by San Angelo Police.  Ayala was wanted on a capias pro fine (CPF) warrant for an unpaid fine in a court.  He was also found in possession of between 4 grams and 200 grams of an illegal controlled substance like meth or prescription drugs.  The amount of over 4 grams makes in more than personal use and increases the crime to manufacture and delivery of drugs.  Ayala's bond was not set at the time he was booked.  His bond will be set by a Justice of the Peace Monday morning. 
San Angelo LIVE! makes no assumptions or representations about guilt or innocence of anyone on the booking report. Individuals charged with crimes are presumed innocent until proven guilty. Information on the site should not be used to determine any person's actual criminal record.
The bond amounts listed on the booking report are initial amounts recorded during the booking process.  Actual bonds are set by magistrate judges, usually Justices of the Peace, within 24 hours of an individual's arrest and are updated on the jail website.  
The San Angelo Police Department, the Tom Green County Sheriff's Office, the Texas Department of Public Safety and other law enforcement agencies made several arrests and booked suspects into the jail.
The following list is provided by the Tom Green County Jail. 
RIOS, ASHLEY 
Booking Date: 11-28-2022 - 5:27 am
Charges: 24110003 *GOB*UNAUTH USE OF VEHICLE
35620008 POSS MARIJ <2OZ
35990014 *GOB*POSS CS PG 1 <1G
MISC CPF X2
MISC FTA X1
Bond: $1502.00
SCHMIDT, ROBERT 
Booking Date: 11-28-2022 - 3:27 am
Charges: 57070020 CRIMINAL TRESPASS
Bond: $500.00
HOLIK, CLIFF 
Booking Date: 11-28-2022 - 2:05 am
Charges: 41990020 *VOP* PURCHASE/FURNISH ALCOHOL TO A MINOR
Bond: No Bond
AYALA, EDUARDO 
Booking Date: 11-28-2022 - 12:07 am
Charges: 35990003 MAN DEL CS PG 1 >=4G<200G
MISC CPF X 1
Bond: No Bond
TREVINO, DANIEL 
Booking Date: 11-27-2022 - 10:56 pm
Charges: 23990191 THEFT PROP >= $100<$750
Bond: $500.00
SANCHEZ, REBECCA 
Booking Date: 11-27-2022 - 10:37 pm
Charges: 23990191 THEFT PROP >= $100<$750
Bond: $500.00
ADCOCK, JOHNNY 
Booking Date: 11-27-2022 - 7:22 pm
Charges: 24110003 *MTR* UNAUTH USE OF VEHICLE
35990014 *MTR* POSS CS PG 1 <1G
48990008 FAIL TO IDENTIFY FUGITIVE FROM JUSTICE
54040011 *GOB* DRIVING WHILE INTOXICATED 3RD OR MORE
54999999 STOP SIGN
Bond: $1040.00
MASTERS, WILLIAM 
Booking Date: 11-27-2022 - 5:04 pm
Charges: 35990248 POSS CS PG 1/1-B >=1G<4G
Bond: No Bond
DAVIS, WILEY 
Release Date: 11-28-2022 - 12:28 am
Booking Date: 11-27-2022 - 3:42 pm
Charges: 54999999 EXPIRED VEHICLE REGISTRATION
54999999 NO DRIVERS LICENSE
54999999 NO PROOF OF FINANCIAL RESPONSIBILTY
MISC CPF X 1
Bond: $2020.00
AZDAR, SERGIO 
Release Date: 11-27-2022 - 5:58 pm
Booking Date: 11-27-2022 - 3:32 pm
Charges: 35990032 POSS CS NOT IN PG
Bond: No Bond
The following is a key for the above abbreviations:
MISC- Miscellaneous
VOP- Violation of Parole
GOB- Going off Bond
VPTA- Violation Promise to Appear
GJI- Grand Jury Indictment
COMM- Commuted Sentence
RPR- Release of Personal Recognizance
CPF- Capias Pro Fine
J/N- Judgment NISI
ICE- Immigration Custom Enforcement
TDCJ- Texas Department of Criminal Justice
DWLI- Driving While License Invalid
POSS MARIJ- Possession of Marijuana
DWI- Driving While Intoxicated
MAN DEL CS PG – Manufacture and Delivery of a Controlled Substance Penalty Group
MO- Magistrate's Order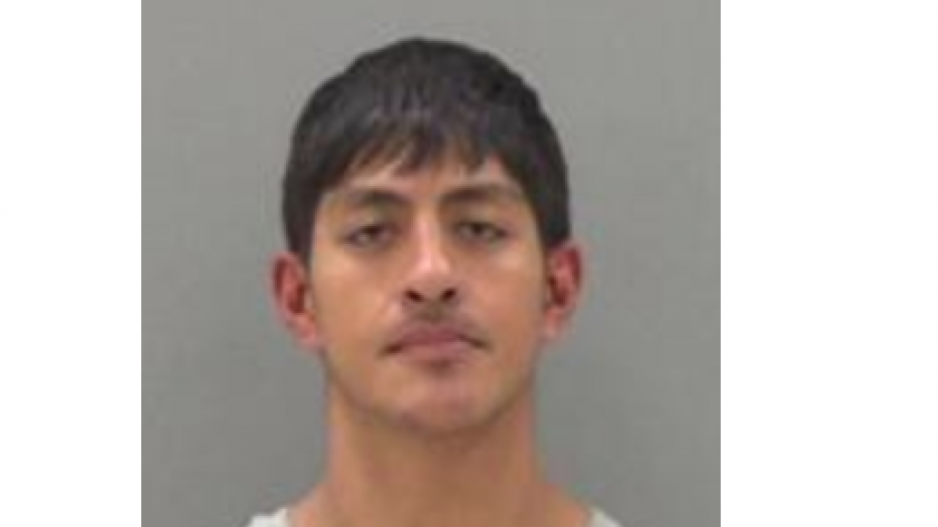 Most Recent Videos