SAN ANGELO, TX – The murder of a San Angelo hairstylist in Santa Rita has turned into a he-said, she-said fiasco after new information was revealed of infidelity via snapchat and the burning of personal property. If not for an autopsy that specifically states the cause of death as a homicide, this case may have been closed as only a report of a body.
The story began the night before the death of 36-year-old Christie Feland. On Nov. 7, Feland and 35-year-old Christopher Wise were in a heated argument regarding Wise's alleged infidelity. Wise told police that Feland was his wife.
"A verbal altercation had taken place the previous evening in reference to a Snapchat conversation he (Wise) had with another female," court documents state. After finding the snaps, Feland set ablaze Wise's belongings in the backyard. Wise put out the fire with a water hose. Wise told police that he and Christie did not sleep together that night.
In Wise's own words, the two mutually decided that she would have the bedroom and that he would sleep on the couch. He told officers that he fell asleep on the couch around midnight but was woken up at around 5 a.m. by the sound of running water.
When Wise went to find the source of the sound, he said he discovered Christie lifeless in the tub overflowing with water. Wise claims he jumped into action. He told detectives that he drained the tub, pulled her body out, and attempted CPR. Once he realized she was dead he called 9-1-1.
Police must have suspected something. When officers arrived, the body was on the bed in her bedroom. No life saving measures were performed by police as officers reported that she was definitely dead. Court documents state that officers reported that rigor mortis had already set in.
Feland's body was covered in bruises. Police noted that there was an injury to her left temple area, a small amount of bleeding behind her left ear, a bruise above her left knee, and a strange marking/bruise on the side of her left thigh. Because of her injuries, Justice of the Peace Judge Eddie Howard ordered and autopsy and Feland's body was taken to the South Plains Forensic Pathology Office in Lubbock for examination.
Dr. Brooke Blake and Dr. Thomas Parsons with SPFP reported that Feland's cause of death was homicide. They believe that Feland was killed by blunt force trauma to the side of her head from an assault . 
No murder weapon was found.
After the return of the autopsy, police arrested Wise and charged him with murder. He was booked onto the Tom Green County Detention Facility the afternoon of Nov. 22 and he remains there with a $750,000 bond charged with murder. Police charged him with First Degree Felony Murder that has a penalty range of 5 to 99 years in prison. For the original story click here.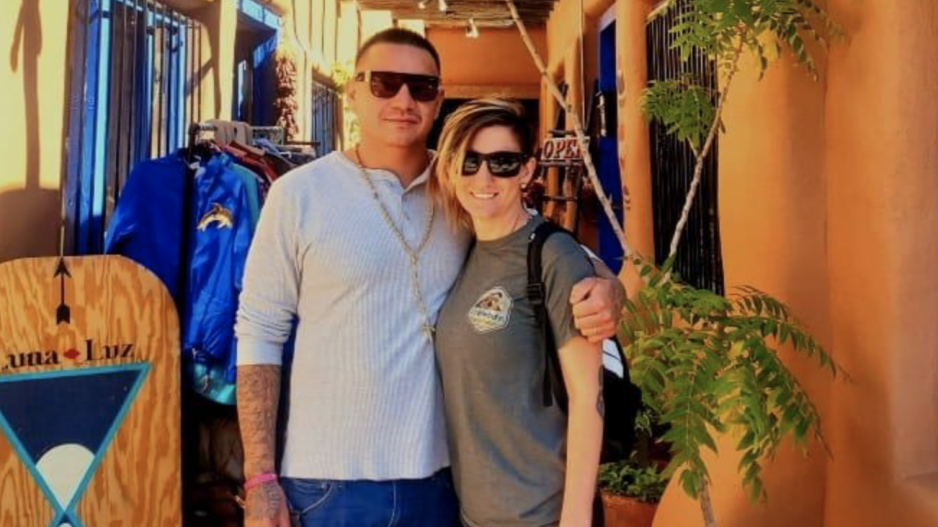 Most Recent Videos