SAN ANGELO, TX – More information was revealed about multiple brawls that took place at the Whiskey River Saloon prior to Saturday's stabbing death in court documents.
According to court documents, on Oct. 2 at around 1 a.m., officers with the San Angelo Police Department were dispatched to the bar at 125 E. Concho in downtown San Angelo in response to stabbings. As the lead officer arrived, he was informed that multiple people had been stabbed following a fight. The officers' initial task at the scene was to triage and try to stabilize the stabbing victims before paramedics arrived. As more police arrived, they assessed the scene — a parking lot with pools of blood found in multiple locations. 
All of the victims were rushed in an ambulance to Shannon Downtown for treatment. Once at the ER, one of the stabbing victims, Bryce Rudisell, died of stabbing injuries. The officers then met with the bar's owner and the bar's manager to find out what they knew.
Whiskey River Saloon's owner Richard Hayslip told officers that a fight had broken out inside between two groups of people. Video surveillance was then pulled. In the video it shows the two crowds of people physically fighting on the dance floor. Whiskey River staff broke up the fight and kicked the patrons out. The two groups then resumed the fight to the parking lot.
Surveillance cameras also caught this fight on tape. Officers quickly spotted the victim. Police stated that Rudisell returned to his vehicle to go home before the parking lot fight broke out. He then exited his vehicle and joined with the others in the brawl. Once the fight was over, while returning to his car, he walked in between two vehicles. This is where he was encountered by a large Hispanic man.
In a separate video captured on cell phone, the officers were able to see the Hispanic man lower his shoulder and thrust toward Rudisell. The Hispanic man then walks back to a truck with a knife in his hand. The victim walked away from the vehicles holding his chest.
Police spoke with a witness who was involved with the fight. The witness told officers that a fight broke out in two separate places and that he had witnessed who stabbed Rudisell. He identified the suspect as 40-year-old Ray Vera.
Whiskey River's receipts were pulled that showed Vera made two purchases on a credit or debit card; one at 11:19 p.m. and the other at 12:43 a.m.
Vera told police later on Sunday that he was not involved in any fight overnight and that he had not stabbed anyone. He did say however that he had been drinking all night so he did not remember the evening.
It was later discovered that the victims were active duty U.S. military personnel who were stationed at Goodfellow AFB. Vera on the other hand is an alleged member of a motorcycle gang. Photos on social media show Vera wearing a Sgt. at Arms patch on his riding jacket. According to his social media, Vera's club, the Jinetes Motorcycle Club, is affiliated with the Banditos. Vera's call sign is "Bravo," according to information on his Facebook page.
Vera was charged with murder. He also picked up additional charges including not having a motorcycle license. Vera's bond is set at $1,002,409 and he remains in the Tom Green County Detention Facility as of Monday afternoon.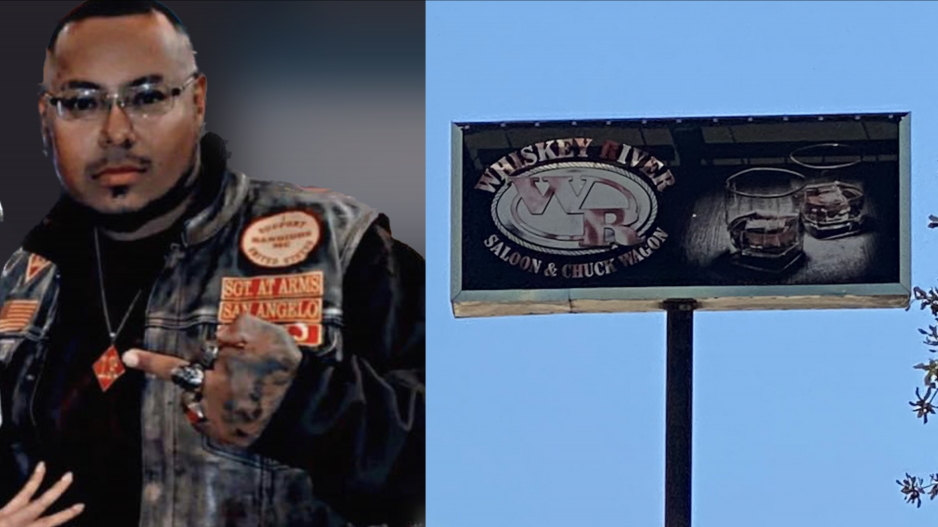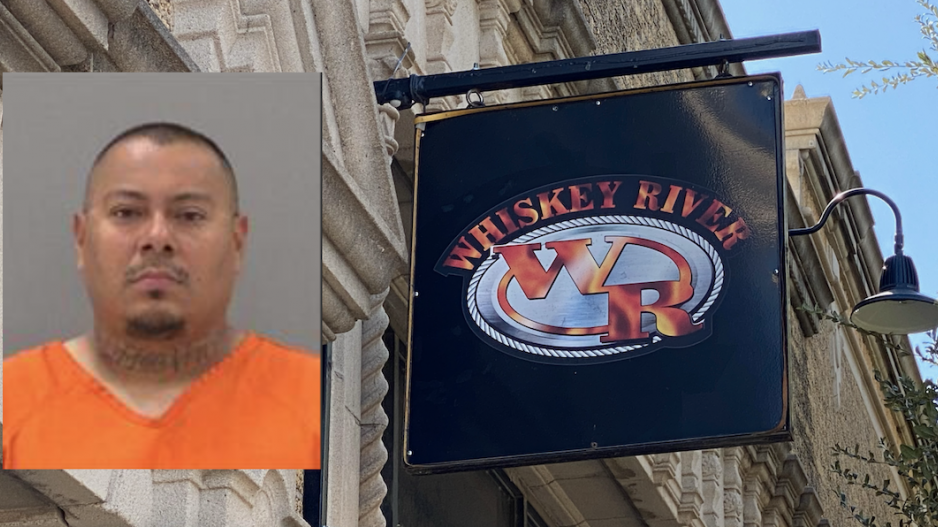 Most Recent Videos