AUSTIN – A commercial motor vehicle inspection at the DPS Border Inspection Safety Facility in Pharr resulted in the seizure of more than 25 bundles of cocaine from a tractor trailer that originated in Mexico. The driver was arrested and charged with possession with intent to distribute. The total weight of the cocaine was nearly 60 lbs. with a street value of over $900,000.
Governor Greg Abbott, the Texas Department of Public Safety and the Texas National Guard are continuing to work together to secure the border, stop the smuggling of drugs, weapons, and people into Texas, and prevent, detect, and interdict transnational criminal cartel and gang behavior between ports of entry.
Since the launch of Operation Lone Star, the multi-agency effort has led to more than 270,400 illegal migrant apprehensions and more than 16,700 criminal arrests, with more than 14,000 felony charges reported. More than 5,600 weapons and more than $42.8 million in currency have been seized. Additionally, law enforcement have turned back more than 22,700 migrants from crossing the border.
Operation Lone Star continues to fill the dangerous gaps left by the Biden Administration's refusal to secure the border. Every individual who is apprehended or arrested and every ounce of drugs seized would have otherwise made their way into communities across Texas and the nation due to President Biden's open border policies.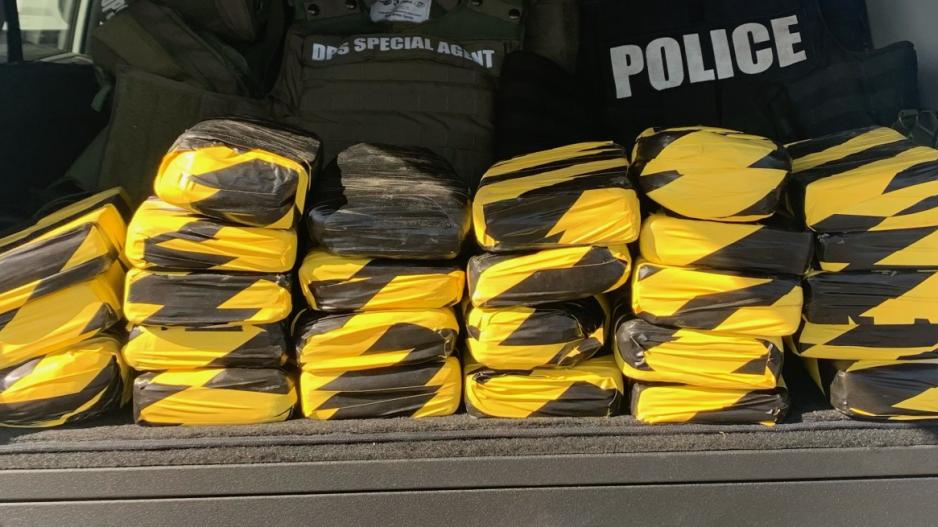 THE DPS crime lab in Houston is where DPS forensic scientists process fentanyl seized from across Texas. Nearly every street drug analyzed by the lab is laced with the synthetic opioid. Most of the fentanyl at the Houston lab arrives in pill form, but sometimes it arrives in a kilo form that contains up to 500,000 lethal doses with the potential to kill hundreds of thousands of people.
Most Recent Videos