SAN ANGELO – The San Angelo Police Department is seeking information on a wanted felony fugitive this Wednesday.
On this weeks "Wanted Wednesday" the SAPD would like the public's assistance with locating Mark A. Garcia. Garcia is wanted for deadly conduct as well as unlawful carrying of a weapon. He is 36 years old, 5'10" and 180 lbs. with black hair and brown eyes.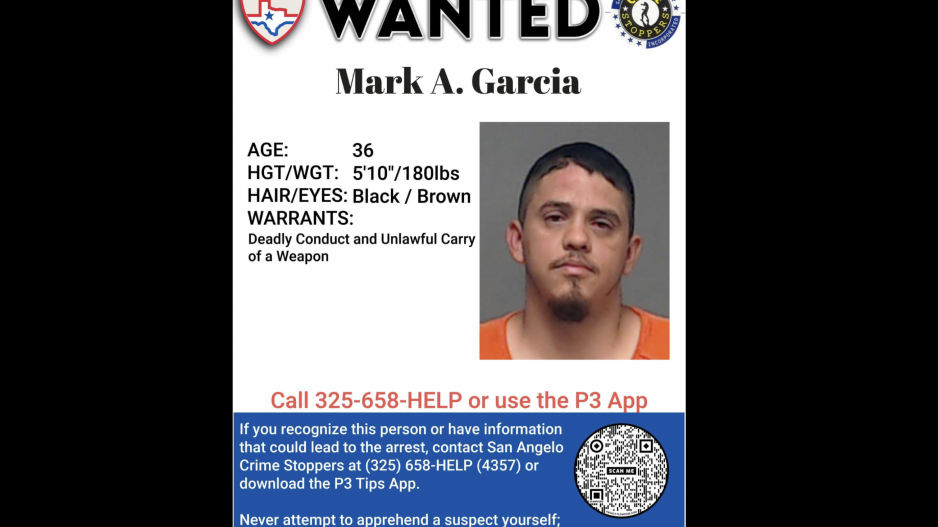 We ask that the public not attempt to take Garcia into custody themselves as he could be armed and dangerous. Please contact our dispatch (325) 657-4315 with any information you might have that will assist us with locating Garcia.
Most Recent Videos