SAN ANGELO, TX – A 28-year-old San Angelo man was arrested early Monday morning after he caused an explosion which burned down a home on W. Harris St. 
As previously reported, on Nov. 28, fire fighters with the San Angelo Fire Department and officers with the San Angelo Police Department were dispatched to the 2400 block of W. Harris for the report of a structure fire.
Now SAPD Public Information Officer Richard Espinoza has confirmed that Cuellar was responsible for the fire.
The following is a statement given by SAPD:
On Nov. 28 at around 8:45 p.m., Officers were dispatched to a residence in the 2400 block of W. Harris in reference to a structure fire. Officers arrived on scene and found a residence fully engulfed in flames and another residence beginning to catch fire. Fire department proceeded to quickly extinguish the flames and it was learned that the fire had possibly been intentionally started by the resident's son. Officers learned that the residents son, Justin Cuellar, 28, had threatened to "blow up" the residence and that the neighbors confirmed hearing an explosion before seeing the the house catch fire. Officers attempted to locate Justin in the area and located him at an unrelated call for service at a residence in the 2700blk of Raney street. Justin was detained and our Criminal Investigations Division (as well as the Fire Marshalls office) were contacted to assist with the investigation. At the conclusion of the the investigation, Justin was taken into custody and charged with Arson. No injuries were reported in relation to the fire.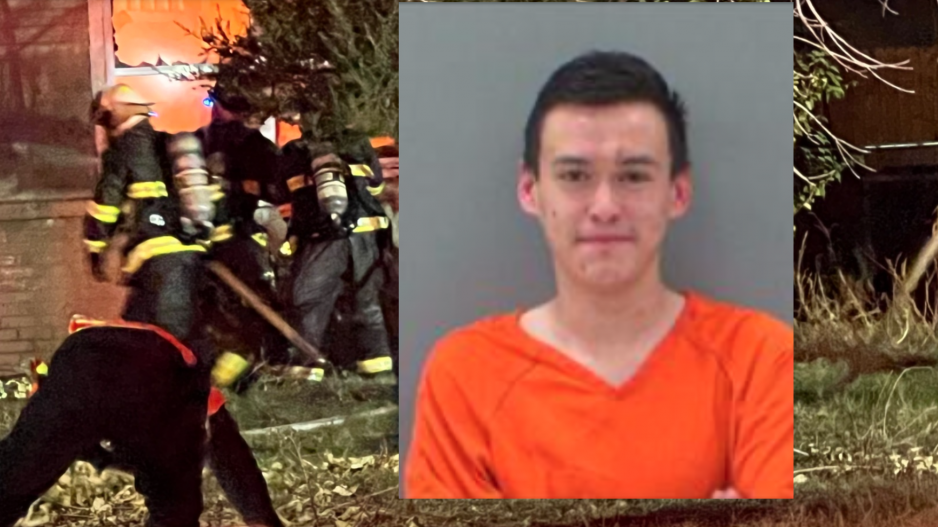 On Monday morning the fire department returned. Them, along with Atmos crews, removed gas meters from one house and electric meters from both houses.
The Cuellar household is deemed a total loss and will be demolished.
Cuellar is currently in the Tom Green County Detention Facility is charged with arson with intent to damage a habitation. His bond has not been set at this time.
Most Recent Videos