LAREDO, TX – Air and Marine Operations (AMO) Laredo Air Branch crew detection, surveillance, and tracking operations contributed to the discovery of a stash house and the apprehension of 33 illegal aliens on July 6.   Interagency partners from United States Border Patrol Laredo South Field Intelligence Team, Laredo Sector Intelligence Unit, Laredo South Sector Intelligence Unit, Homeland Security Investigations, Texas Department of Public Safety and Webb County authorities collaborated on the operation.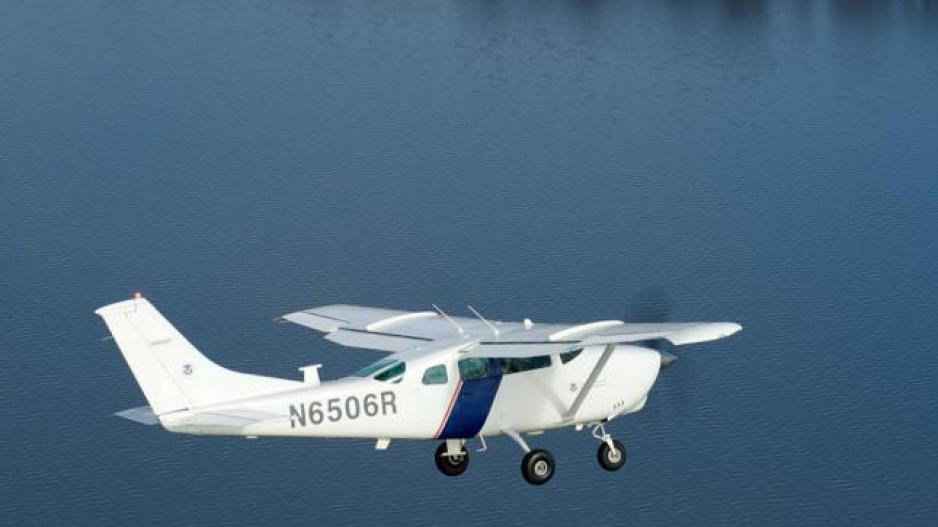 On Tuesday, a Laredo Air Branch C-206 aircrew conducted aerial surveillance of a residence suspected of harboring illegal aliens in South Texas. The crew monitored and conveyed movements of suspect vehicles and residences to law enforcement partners on the ground. Ground authorities entered the residence and apprehended 33 illegals at the stash house. Laredo Air Branch crews have seen a marked increase in illegal alien apprehensions since the beginning of fiscal year 2021.
Laredo Air Branch is part of AMO's Southwest Region, a region that spans more than 2,000 miles of linear border and is responsible for conducting federal aviation, maritime, and land law enforcement operations within Nevada, Oklahoma, and the four southwest border states of Texas, New Mexico, Arizona, and California. AMO's Southwest Region includes the coastal waters off southern California and Texas and some of the most inhospitable desert and mountain terrain in the United States. In FY 21, Southwest Region crews arrested 407 individuals, apprehended 38,892 individuals, and seized 240,966 pounds of narcotics, 294 weapons, and $15,637,866 USD.
The Cessna C-206 aircraft is a single-engine Light Enforcement Aircraft used by Laredo Air Branch to support investigative and enforcement efforts by conducting surveillance, tracking and reconnaissance. Additionally, AMO uses these aircraft to transport personnel, equipment, and evidence that will facilitate investigative and enforcement actions.
AMO safeguards our Nation by anticipating and confronting security threats through our aviation and maritime law enforcement expertise, innovative capabilities, and partnerships at the border and beyond. With approximately 1,800 federal agents and mission support personnel, 240 aircraft and 300 marine vessels operating throughout the United States, Puerto Rico, and U.S. Virgin Islands, AMO serves as the nation's experts in airborne and maritime law enforcement
Most Recent Videos