Police Chief Resigns Over Relationship
ABILENE, TX – Abilene Police Chief Stan Standridge has submitted a letter of resignation so he pursue a relationship with an employee of the department. 
ln a letter published on the APD Facebook page, City Manager Robert Hanna posted the letter saying, "It is with a heavy heart we post this letter from our beloved Chief Stan Standridge. He has done much for this community and has led the Department through some great times and through some difficult ones. We wish him the best in his future endeavors. He will make the next community he chooses, a much better place."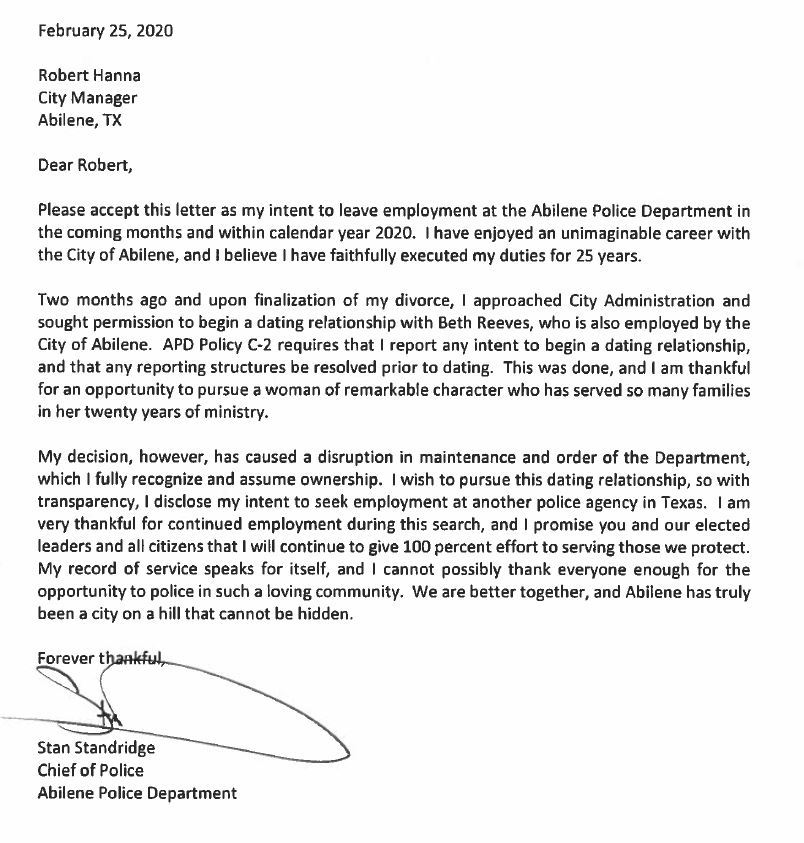 This is a developing story. 
Get more stories like this by signing up for our daily newsletter, The LIVE! Daily.