Unknown Thugs Vandalize Kid's Kingdom
SAN ANGELO, TX -- A favorite local park was vandalized last night. 
On June 20, local parents taking their children to the park on a nice summer morning got a big surprise. 
The surprise was gang related slurs and vulgar language in bright blue spray paint all over the park. 
The park had various terms such as "Crip" above a blue heart and "Crip S***" on the Apatosaurus statue located in the front of the playground. 
The following pictures have explicit content: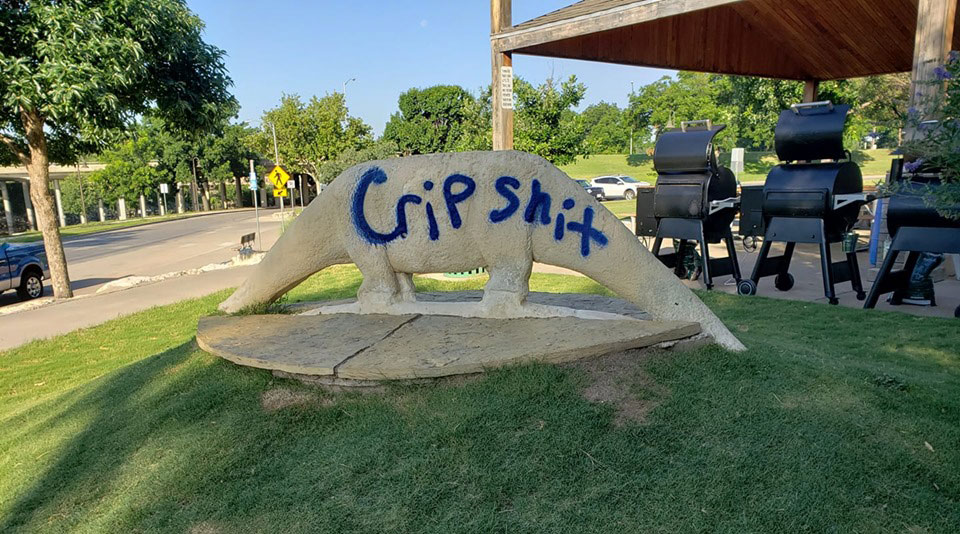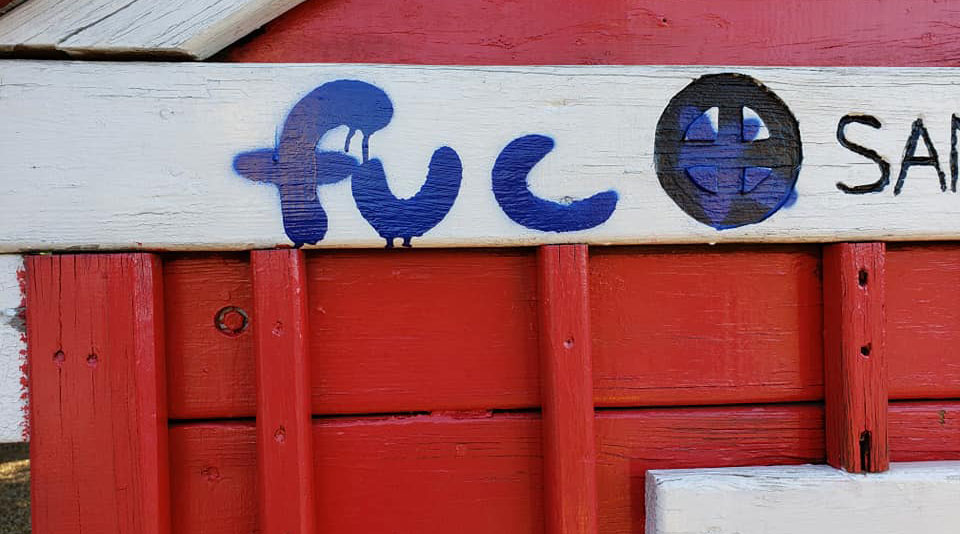 Not to worry though the City of San Angelo was notified this morning and have already painted back over the blue paint.
 If you have any information of who might have done this contact the San Angelo Police Department. 
Get more stories like this by signing up for our daily newsletter, The LIVE! Daily.