Deputies Find Over 800 Lbs of Pot in Abandoned Mini-Van
BREWSTER CO, TX  – The Brewster County Sheriffs' Department tried to help a car with a flat on Saturday and ended of finding over 800 lbs of marijuana.
On June 8, A BCSO deputy was doing a normal patrol along the Rio Grande river when he noticed a Honda Odyssey that had broken down on the side of the road.
The deputy went to the vehicle and did not find any of the occupants. Instead the deputy discovered 807 lbs of sealed and packaged weed.
The BCSO is still investigating the abandoned mini-van and gave a few tips on their Facebook to the individuals.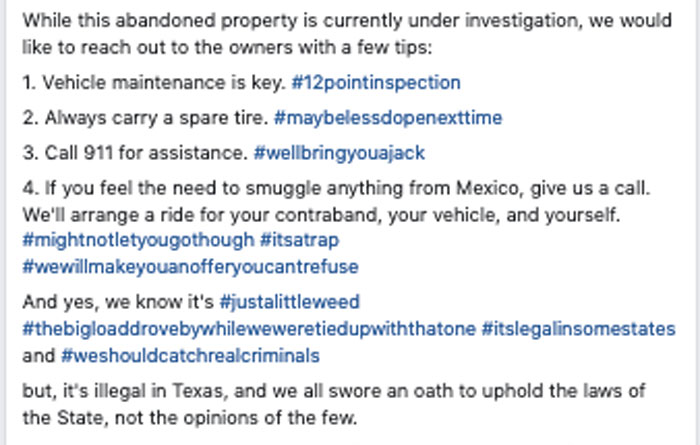 Get more stories like this by signing up for our daily newsletter, The LIVE! Daily.