THEY GOT HIM: This Man Was Arrested Tonight for Murder
SAN ANGELO, TX — Tom Green County Sheriff's Office spokeswoman Lt. Christina Lopez confirmed at 8 a.m. Thursday morning that this arrest has been made in connection with the discovery of the dead woman in a dumpster in north San Angelo.
Here is the original report, posted Wednesday evening at 11:15 p.m.:
The Tom Green Sheriff has his man. Earlier Wednesday evening, a man was arrested and charged with murder.
According to the Tom Green County Jail records, Andres Ramirez was booked at 10:05 p.m. There is no bond.
Tuesday, the body of 24-year-old Camille Garcia was found by a landowner inside a dumpster at a residence on Cactus Ln., just north of the San Angelo city limits towards Grape Creek.
The discovery brought multiple law enforcement agencies to the scene. The ones officially identified were detectives from the Sheriff's Criminal Investigations Division and the Texas Rangers.
The sheriff has not revealed how Garcia died and her body has been sent to Lubbock for an autopsy.
We will not know until the Sheriff's Office opens tomorrow if this arrest is officially in connection to the death of Garcia.
This afternoon at around 3:30 p.m. multiple law enforcement agencies were observed swarming a small SUV at the Stripes Convenience Store at the intersection of Knickerbocker Road and Austin Street. We do not know if that operation was where Ramirez was arrested.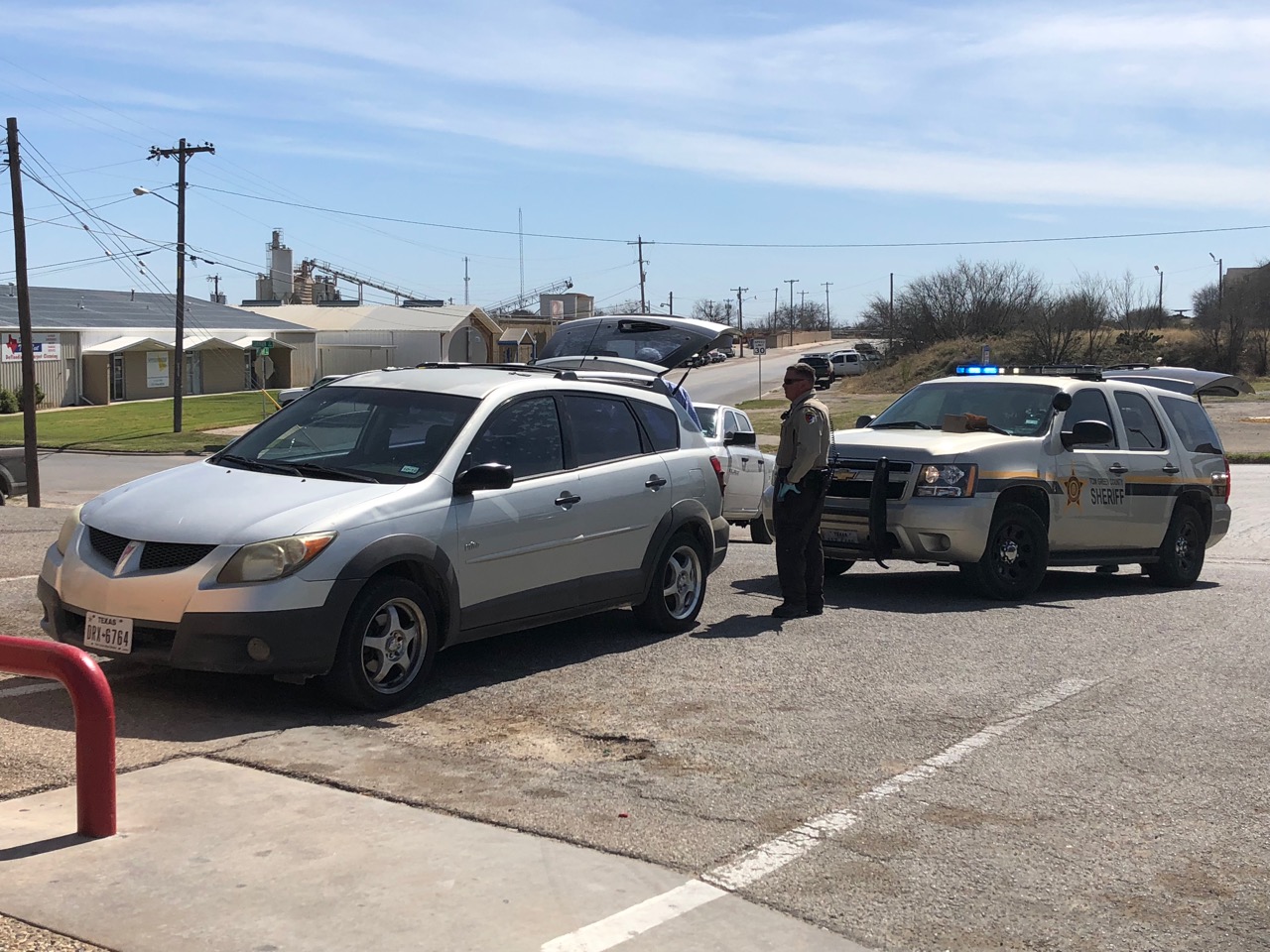 Above: Law enforcement operations were underway Wednesday afternoon (March 21, 2018) at the Stripes at the corner of Knickerbocker and Austin. (LIVE! Photo/John Basquez)
On Tuesday, Sheriff deputies found two males in possession of three kilos (approximately 6 ½ pounds) of methamphetamine during a traffic stop on U.S. 87 north. The controlled substance was discovered in the passenger compartment of the vehicle.
Todd Kruse, the driver of the vehicle and the passenger identified as Omar Castaneda were both arrested and transported to the Tom Green County jail.
Get more stories like this by
signing up for our daily newsletter, The LIVE! Daily
.