How the Law Caught the Dynamic Duo Who Crashed into the Rodeo Carnival in Stolen Vehicle
SAN ANGELO, TX. – On Saturday night, at approximately 8 p.m. a vehicle pursuit of a stolen vehicle took place around the Fairgrounds and ended with a crash.
According to court documents, two people, April Gomez, 24, and Demetrius Sewell, 19, were arrested after the vehicle the two occupied crashed into several fences and a few cars. The suspects crashed a stolen maroon 2006 Honda Pilot into a fence on the 100 block of Estate Drive property where the female, Gomez, entered without consent of the owners and tried to hide from police, but was later found.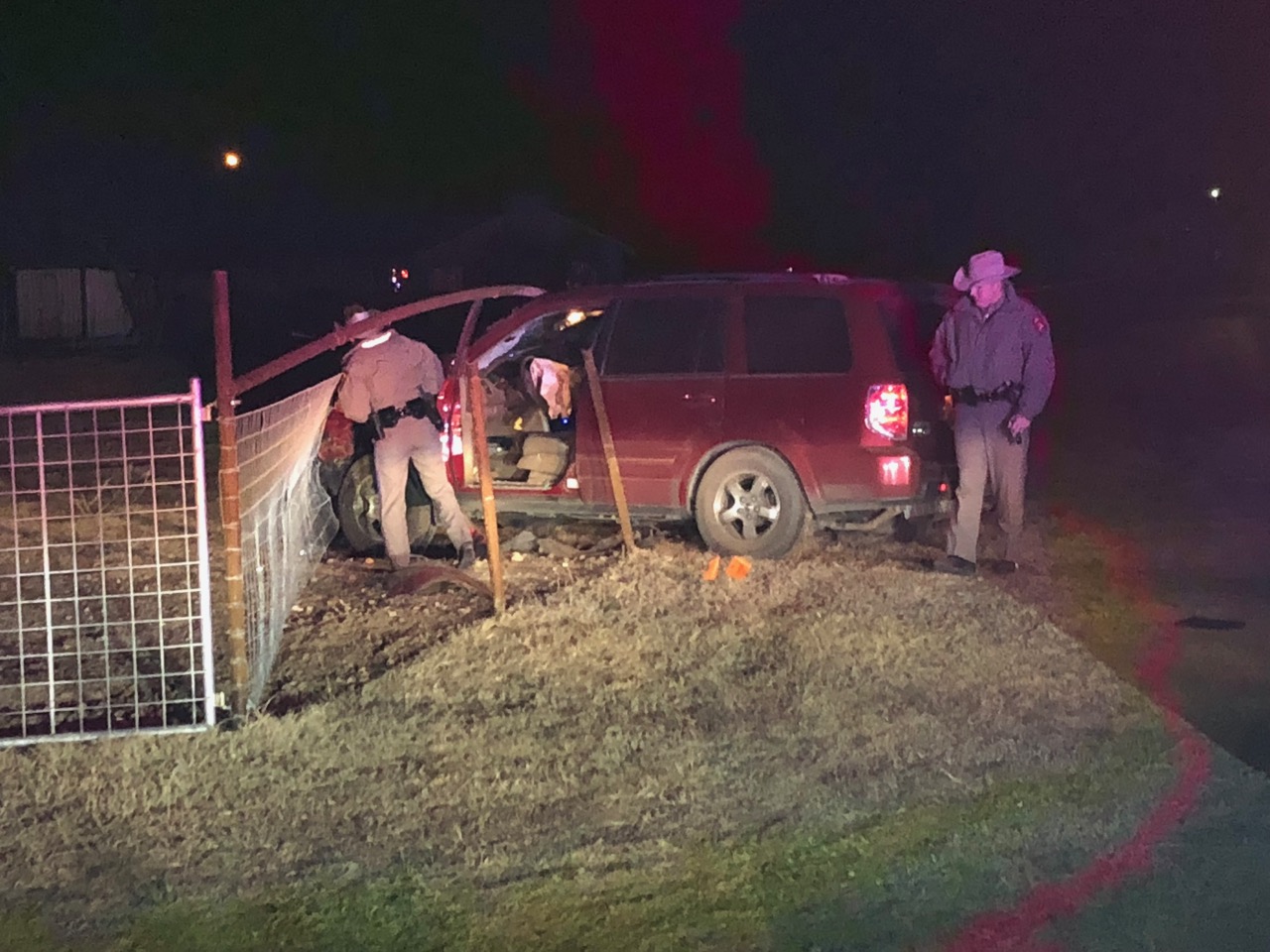 Above: Sheriff Chases Vehicle, Suspects onto Rodeo Fairgrounds. (LIVE! Photo/John Basquez)
Meanwhile, the other occupant of the Honda, Sewell, ran on foot. He was described by officers as a male subject with a shaved head wearing a black baseball type cap, a black T-shirt, blue jeans and shoes that were black, blue, and white, according to court documents.
Sewell was observed at 8:15 p.m. on Lawndale Drive and then on Mimosa Drive at about 8:17 p.m.
The Investigating deputy, Deputy L. Smith, was approached during the investigation by a resident on Lawndale Drive. The resident, a man, complained that his daughter-in-law had just had a run-in with a man who matched that description. He said the male subject ran aggressively at his daughter-in-law and she was screaming for him to retrieve a firearm.
It was on Estate and Mimosa Drive that Sergeant J. Corbell attempted to locate Sewell but Sewell continued to try to evade arrest.
San Angelo police eventually found Sewell at Gate #3 at the Fair Grounds, where he was out of breath and not wearing any clothing to protect him. When he was finally arrested at 8:25 p.m., police reported the temperatures in the mid-30s F.
During the investigation of the vehicle, a backpack that belonged to April Gomez was discovered. Inside the backpack police discovered syringes and a dark brown substance that was identified as Methamphetamine.
Subsequently, April Gomez was charged with Criminal Trespassing Habitation, Unauthorized Use of Vehicle x 2, Evading Arrest Detention, Possession of Marijuana, and Possession of Controlled Substance.
Demetrius Sewell was charged with two counts of Evading Arrest, and Unauthorized Use of Vehicle.
Get more stories like this by signing up for our daily newsletter, The LIVE! Daily.