BARNHART, TX — Tom Green County Sheriff David Jones confirmed early Friday evening that his investigators, along with multiple law enforcement agencies, have found the body of Eric Torrez.
The body was found in a field about 15 miles south of Barnhart, a town southwest of San Angelo.
Torrez went missing in Abilene July 21, and was thought to have traveled to northeastern Tom Green County to take a contractor job at a residence on Duckworth Road.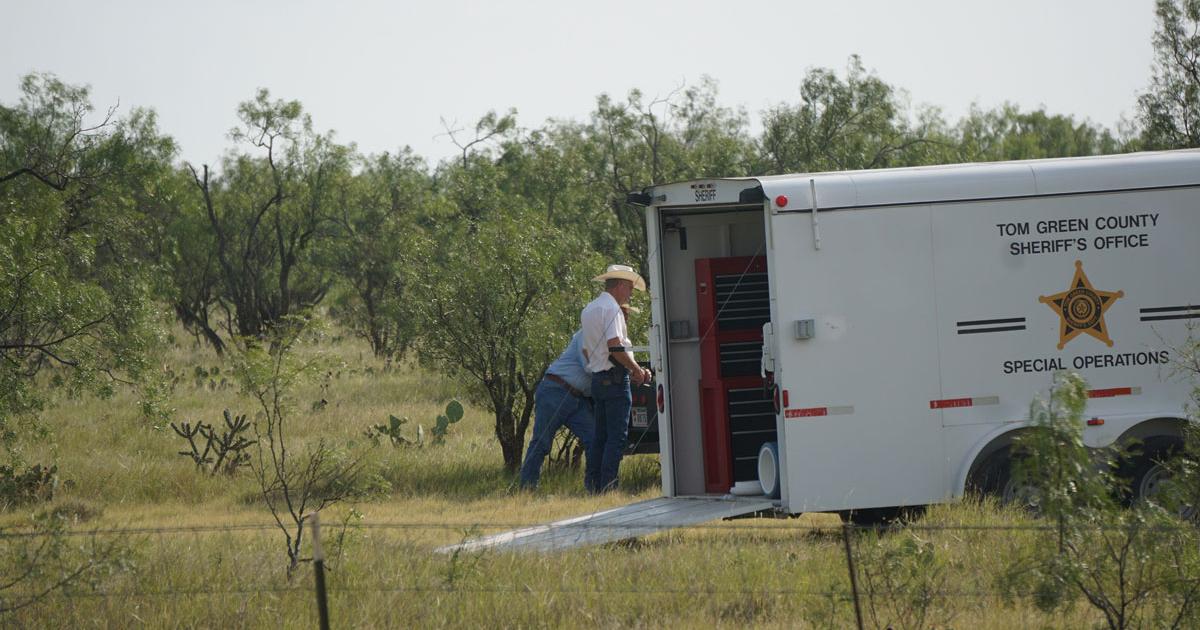 Above: The Tom Green County Crime Investigation trailer on scene where Eric Torrez's body was found. (LIVE! Photo/Cameron Niblock)
On July 25, the Tom Green Sheriff's Office issued a missing person's report on Torrez. The 41-year-old man was reported missing by his mother with whom Torrez lived.
On July 27, Sheriff's Office investigators were seen searching the home of Torrez's ex-wife. His Ford F-150 pickup was located in Ballinger shortly after the news broke of the home search. His ex-wife, Kristen Jennings, lived at the residence on Duckworth Rd.
On July 28, Sheriff Jones stated his investigators believed Torrez was the victim of foul play. Since then, there has been no word on Torrez's whereabouts. A prayer vigil was held in Sweetwater for Torrez's safe return on Wednesday, August 2.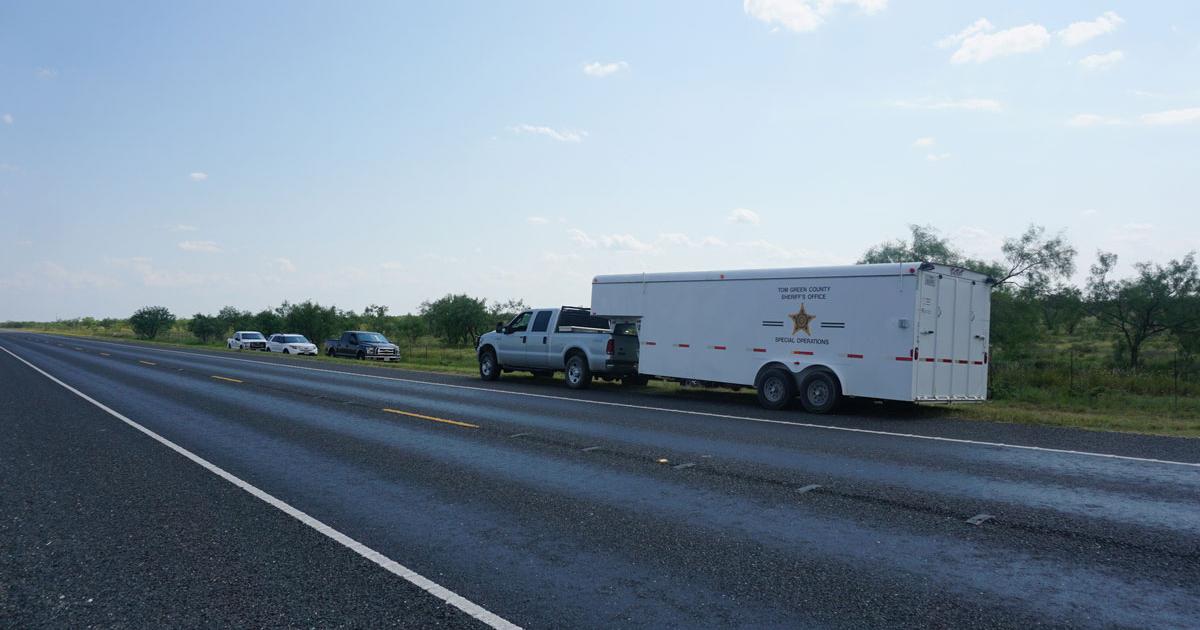 Above: The crime scene investigation trailer next to the pasture where Eric Torrez was found. (LIVE! Photo/Cameron Niblock)
Jones said the search for the body south of Barnhart has been ongoing since yesterday. He confirmed that Texas DPS helicopters were used. Late Friday afternoon, Jones said the search was being conducted on the ground in "line searches."
Sheriff Jones has previously booked Torrez's ex-wife, Kristen Jennings, into jail. She was moved to the Taylor County Jail in Abilene last week because her charges so far stem from a breaking and entering of Torrez's mother's home with the intent to commit a felony in Taylor County. Kristen's current husband, Stephen, and his father, Gary, were booked into the Tom Green County Jail on charges of tampering with evidence.
The Sheriff previously stated that his investigators have the assistance of the Texas Rangers.
UPDATED 9:30 P.M.
The Tom Green County Sheriff's Office released an update on this case.  
On 8-4-2017, Tom Green County Sheriff's Investigators along with members of the Texas Ranger Service conducted a search, approximately 8 miles south of Barnhart, Texas, along highway TX 163 in Crocket County for Eric Torrez, who had been reported missing on 7-24-2017.  A little after 4:00 p.m., investigators discovered human remains in a pasture that are consistent with Eric Torrez.  Crocket County Justice of the Peace Leah Contreras conducted an inquest and ordered an autopsy to be performed. 
The investigation into the death of Eric Torrez is continuing.  Upon completion of the autopsy, additional charges are expected to be filed on subjects already in custody along with additional suspects identified during the investigation as participants in the offense.
Most Recent Videos