Sheriff Searches Home in Connection with Missing Abilene Man
SAN ANGELO, TX — The search for the missing man who traveled from Abilene to San Angelo reported by KTXS July 25 was ongoing this afternoon at a residence on Duckworth Rd. towards Miles off U.S. 67.
According to Tom Green County Sheriff David Jones, the law enforcement activity at the home is related to the missing person case of Eric Vincent Torrez, 41, who was reported missing under suspicious circumstances by the Abilene Police Department.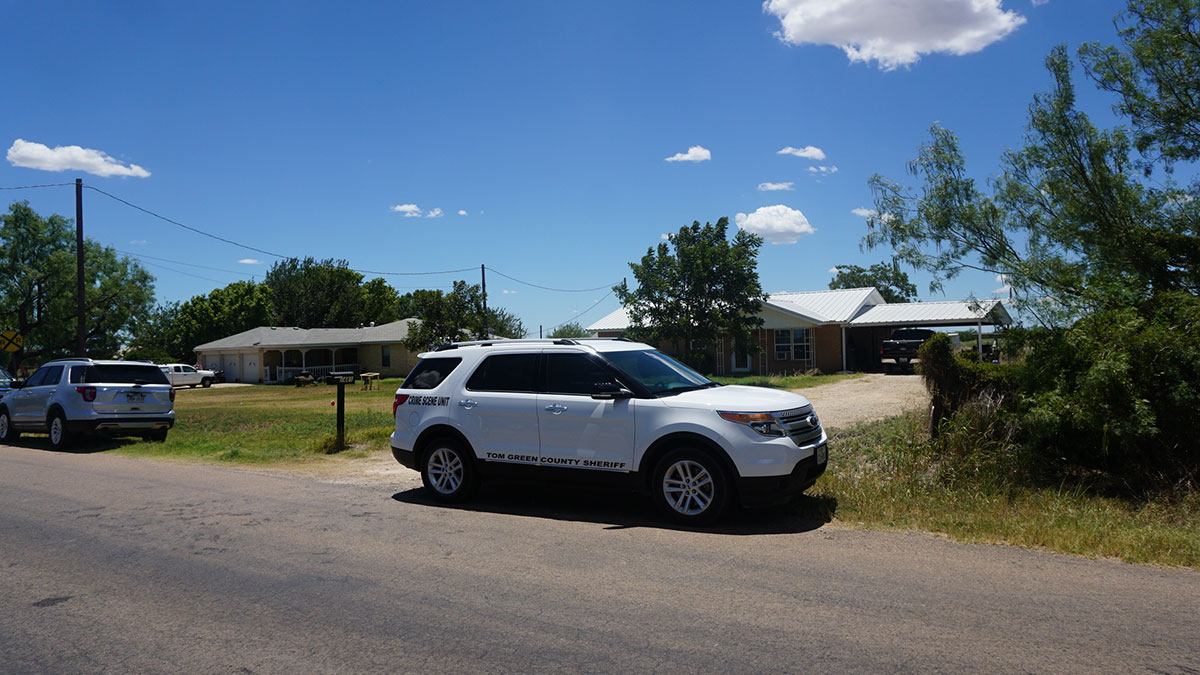 Above: Tom Green County Sheriff's Office investigators are searching a home in northeast part of county for missing Abilene man. (LIVE! Photo/John Basquez)
Yesterday, the Sheriff said his investigators stated they suspected foul play. But this afternoon, the Sheriff was mum on exactly what his investigators were looking for at the home.
A report reached us that Torrez's gray 2007 Ford F-150 pickup was located in Ballinger. Ballinger Police Chief Stanley Maresch referred us to Sheriff Jones for information and would not confirm this.
The Tom Green County Sheriff is leading the investigation.
"At the conclusion of this investigation, we will issue some kind of statement. But at the current time we have no further comment," Jones said.
WATCH:
Get more stories like this by
signing up for our daily newsletter, The LIVE! Daily
.