Teenager Arrested in Connection With Killing of 18-Year-Old
SAN ANGELO, TEXAS -- Xavior R. Arzola, 19, of San Angelo, has been charged with Manslaughter in connection to the 18-year-old male found dead inside a residence in the 1800 block of Edmund early this morning. The 18-year-old has been identified as Victor Omar Duarte, a resident of  San Angelo.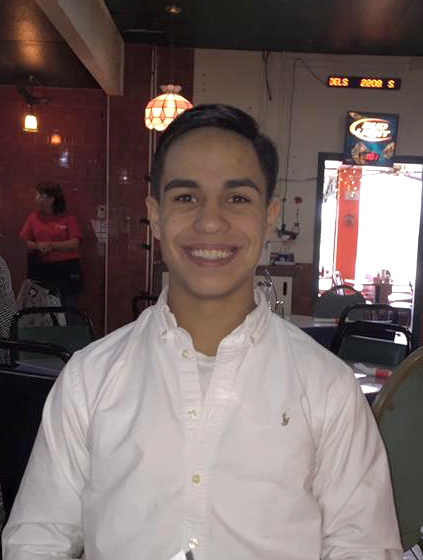 Just after 5:30 a.m. this morning, San Angelo Police were dispatched to a residence located in the 1800 block of Edmund Boulevard for the report of a shooting victim.  Police located Duarte, deceased, inside the residence and learned from a witness that several occupants fled the residence after the shooting.
Members of the Department's Patrol Division, Street Crimes Division, and Criminal Investigations Division worked through the morning to identify and locate the occupants present during the incident. Arzola was located in the 2200 block of Raney Street.
Subsequent to the ongoing investigation and witness accounts, Detectives learned Duarte was inside the residence with Arzola and several other occupants when Arzola recklessly handled a firearm and caused it to discharge and strike Duarte.  
Drug usage is believed to have played a role in this morning's reckless shooting.  This is an active investigation and no additional information will be released at this time.
Facebook posts of love and condolences have been flooding in on Duarte's profile page and a 
gofundme page
has been set up for Duarte's family. The description box reads: "
Omar was one of the sweetest people anyone had ever met. He always had a positive attitude, a loving vibe, and one simple smile from him could fix your entire day. Omar was the type of person you could go to about anything, and he would make sure to help you. He always put others before him and kept his strong faith in the lord. Unfortunately, Omar was called home by the lord and as we each go through this difficult time, I would like us all to come together on this account for Omar's family. Any donations help and prayers mean the most."
Get more stories like this by signing up for our daily newsletter, The LIVE! Daily.