Suspicious Package Found at San Angelo LIVE!'s Building
At approximately 7:16 a.m. Wednesday morning, the Public Dispatch Safety Center was notified of a "suspicious package" in the underground parking lot at the Wells Fargo Building downtown, 36 W. Beauregard, said Ross Coleman, Fire Marshal for the San Angelo Fire Department.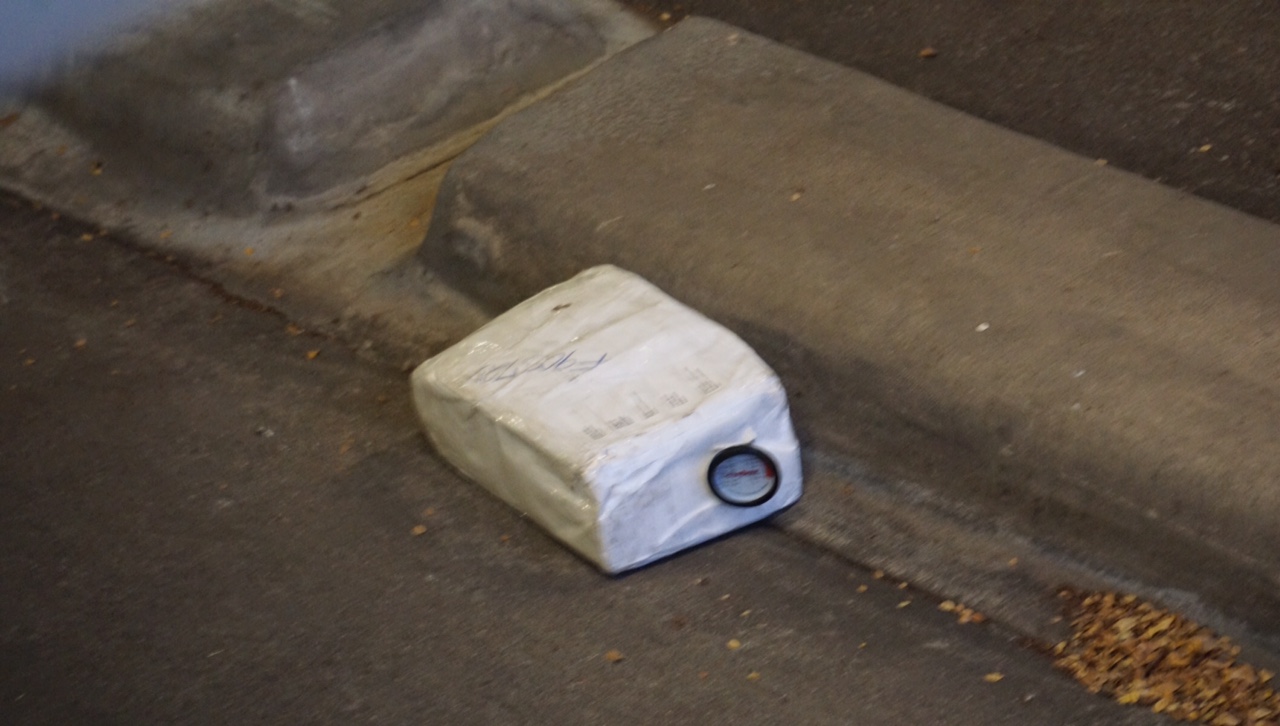 As a result, the San Angelo Fire Department and Police Department appeared on scene and identified the package, which Coleman described as 12 x 12 x 6, or about the same size as a "bread box." Once officials made that identification, they immediately set up a perimeter and sent out a Nixle alert for residents to avoid the area.
"Right now we've gone into unified command," Coleman said. "We're working jointly with other agencies right now, that being the San Angelo Fire Department and Police Department. We do have a suspicious package, and because of the characteristics of the package, I've made a call to the City of Abilene to have the Abilene Bomb Squad conduct an analysis for us."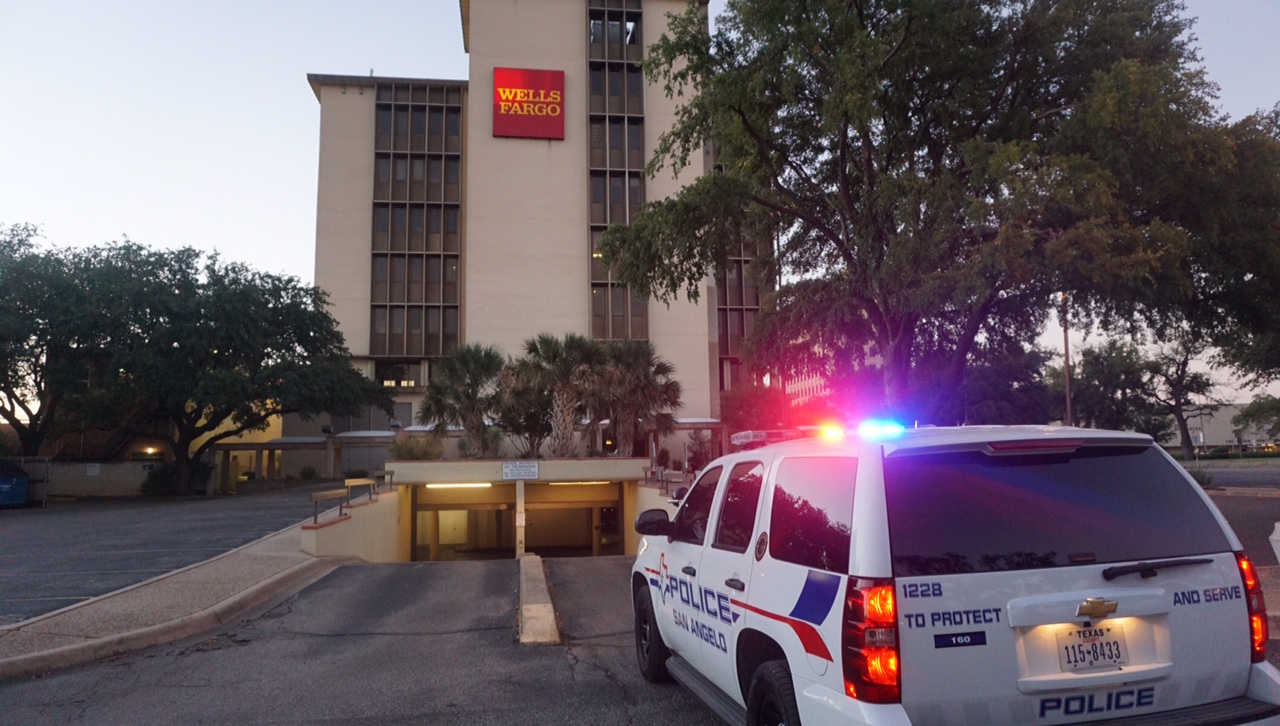 In this instance, officials have created a 300-foot perimeter that they will shortly be expanding down the streets surrounding the Wells Fargo Building to limit the traffic that comes within the area. Coleman estimates the situation to last about three hours minimum. Once the Abilene Bomb Squad arrives, officials will have to see what their actions will be and they'll join in the unified command system at that point, the fire marshal stated.
Coleman added that an employee noticed the package as she was entering the building.
Joann Avants, a CPA with Jones, Hay, Marshall & McKinney who works in the building, said she came in early because of an Oct. 15 deadline. She arrived at 6:30 a.m. and went down into the basement. She parked her car, but didn't notice anything at first.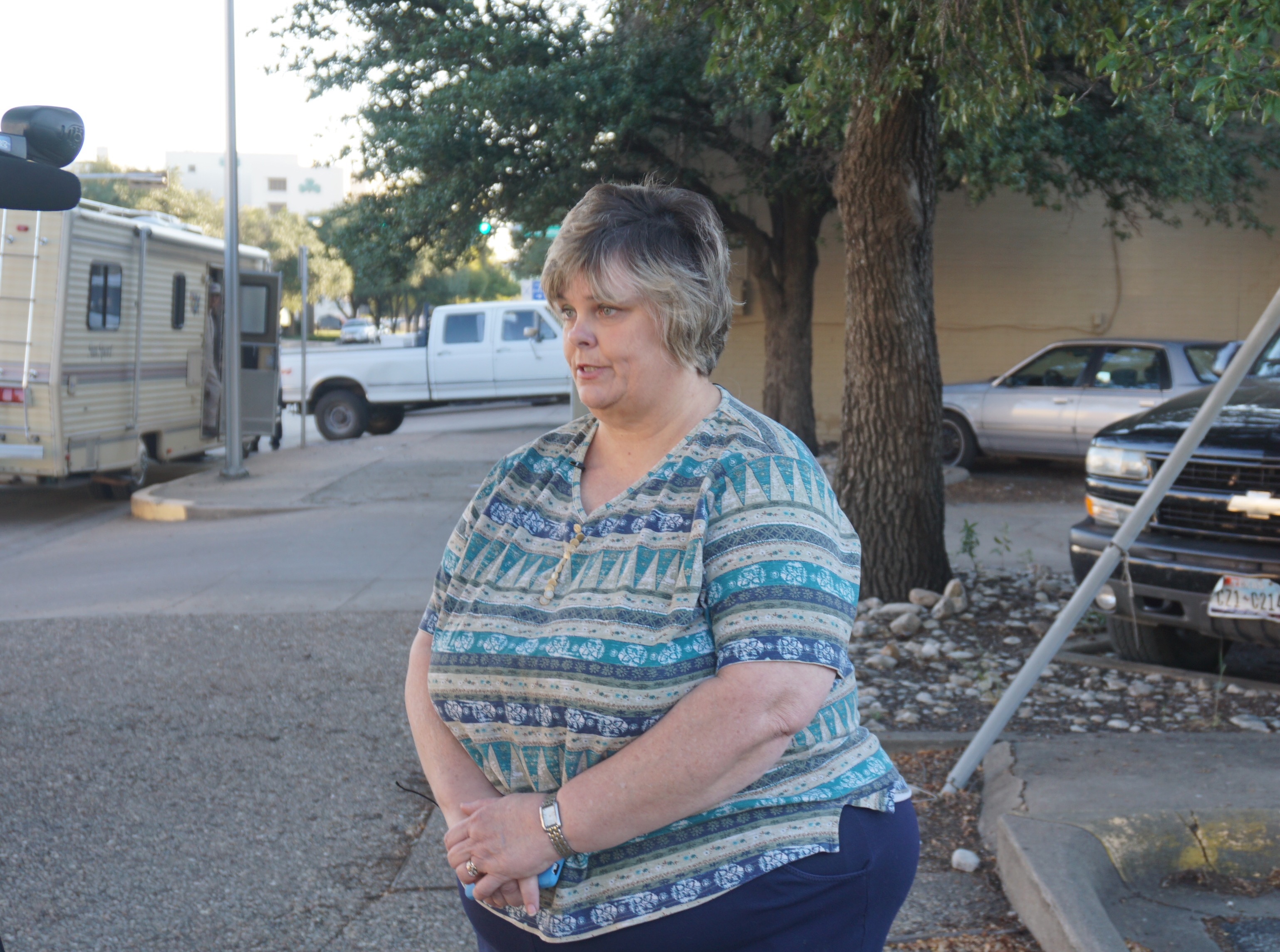 "Since I was early, I went back to close the gate," Avants said. "I closed the gate, and then I noticed it not closing all the way down. It was jammed just barely on this package. So I opened the gate back up, scooted the package with my foot...I know...I've already been told. That's when I noticed there was a thermometer object on the other side of the package."
Avants said she thought she was being paranoid, so she went upstairs, got the computers started and looked for telephone numbers. She figured she would wait for David, one of the maintenance people, to determine what action to take.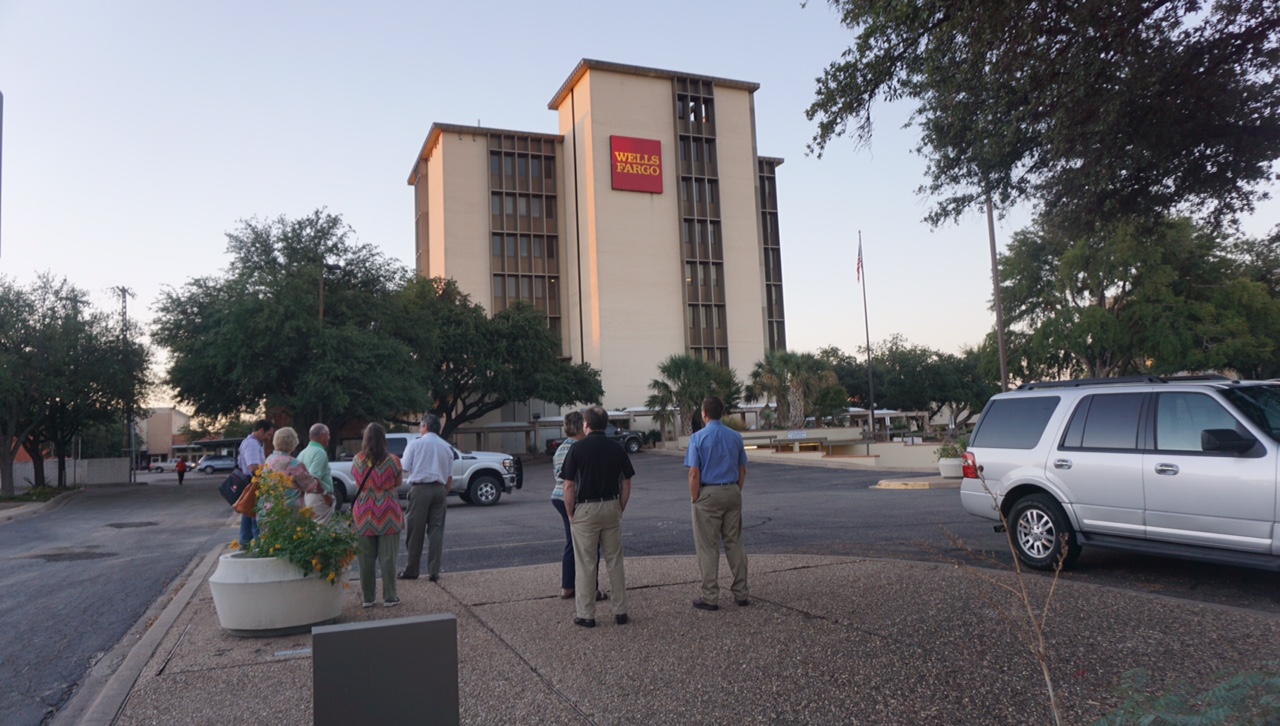 "But in today's time, I'd rather be safe than sorry," she said. Once David came in a short time later, she made the call to the proper authorities.
The Wells Fargo Building comprises of seven floors, and there are many law offices, including Avants, and Drew Darby and the Rape Crisis Center also have offices in the building. San Angelo LIVE! is on the 6th floor. Everyone was evacuated from the building, but some remained outside waiting to see what took place. Coleman said people in the surrounding buildings, including the Tom Green County Jail and Courthouse, were also notified of the situation, but as of yet, those buildings have yet to evacuate.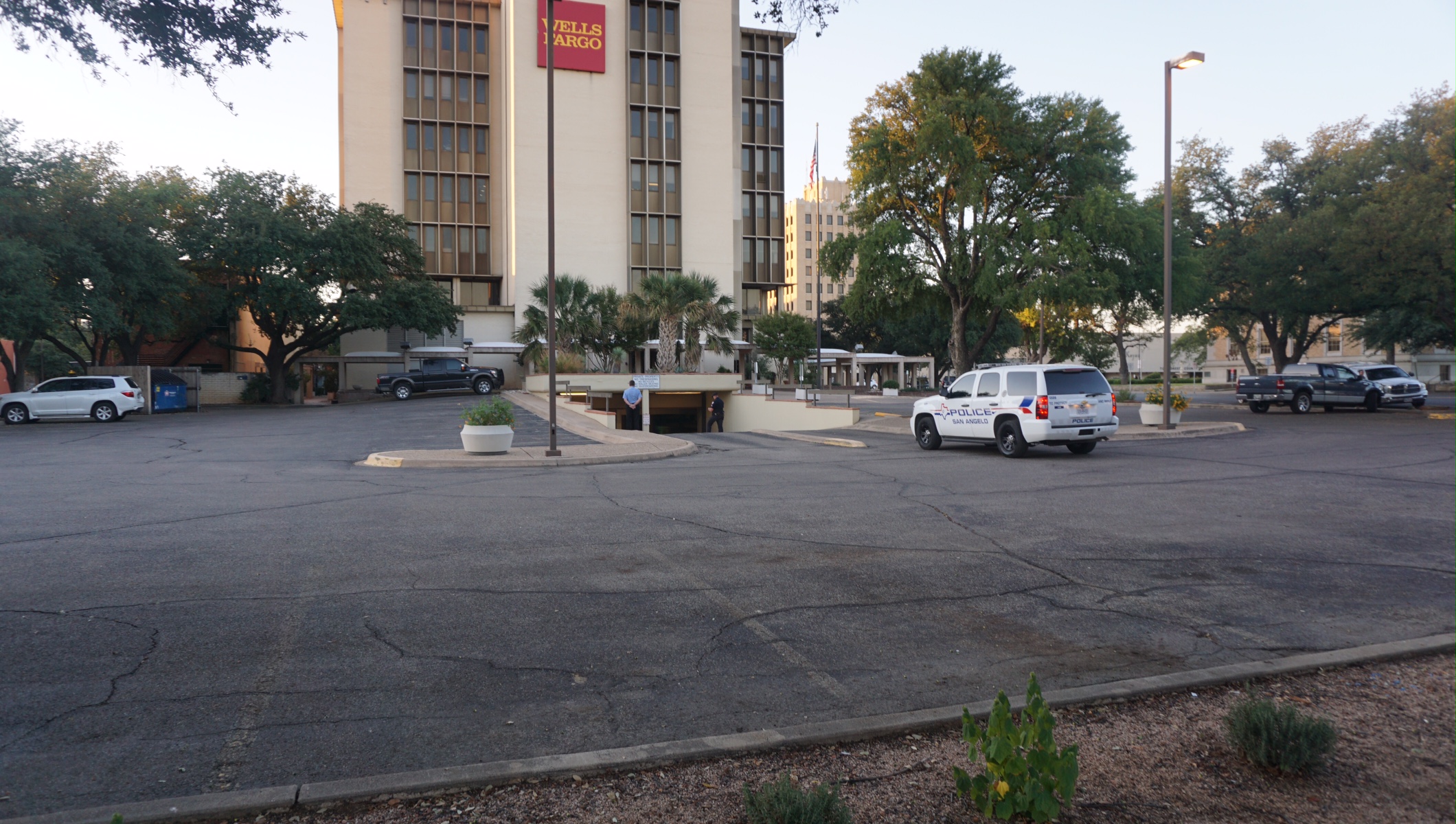 "At this point, we've been notified of the activity down there, but we will hold off on [evacuating] unless something else develops," said Sheriff David Jones. "Neither the courthouse or the jail are being evacuated at this point."
Coleman said he will provide another update by 9:45 a.m., but for now officials are notifying people to stay clear of the area.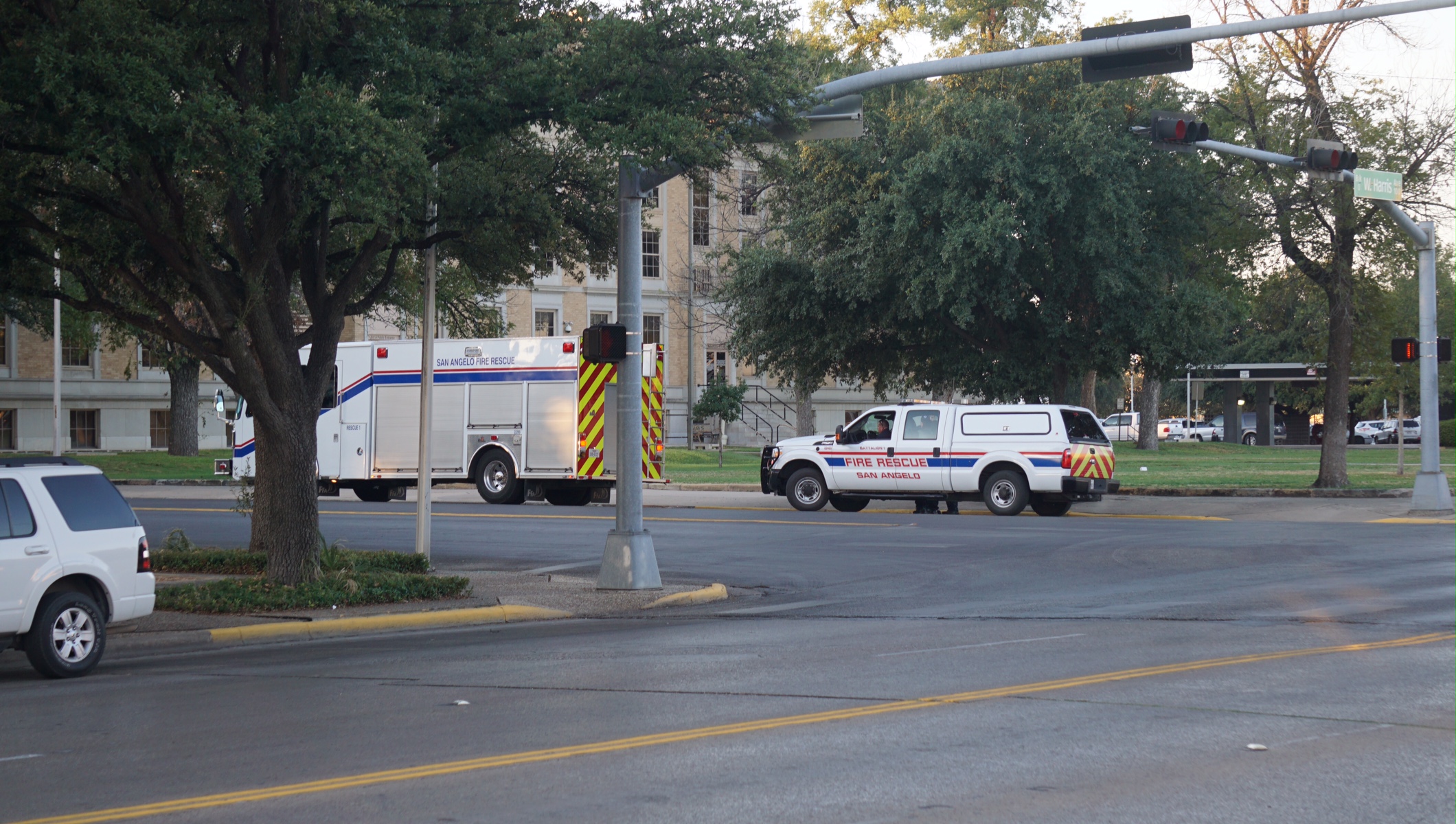 "If we have to expand our perimeter zone, we will," Coleman added.
Update 10:24 a.m. Fire Marshal Ross Coleman press conference
Update 11:13 a.m. Abilene Bomb Squad Arrive in San Angelo
A little after 11:00 a.m., Abilene Police Bomb Squad arrived on the scene at the Wells Fargo building in downtown San Angelo. Officials donned their gear and deployed a robot equipped with cameras and other technology to help with the analysis.
"They're going to suit up, analyze the package, and see how they're going to handle it," said Ross Coleman, fire marshal.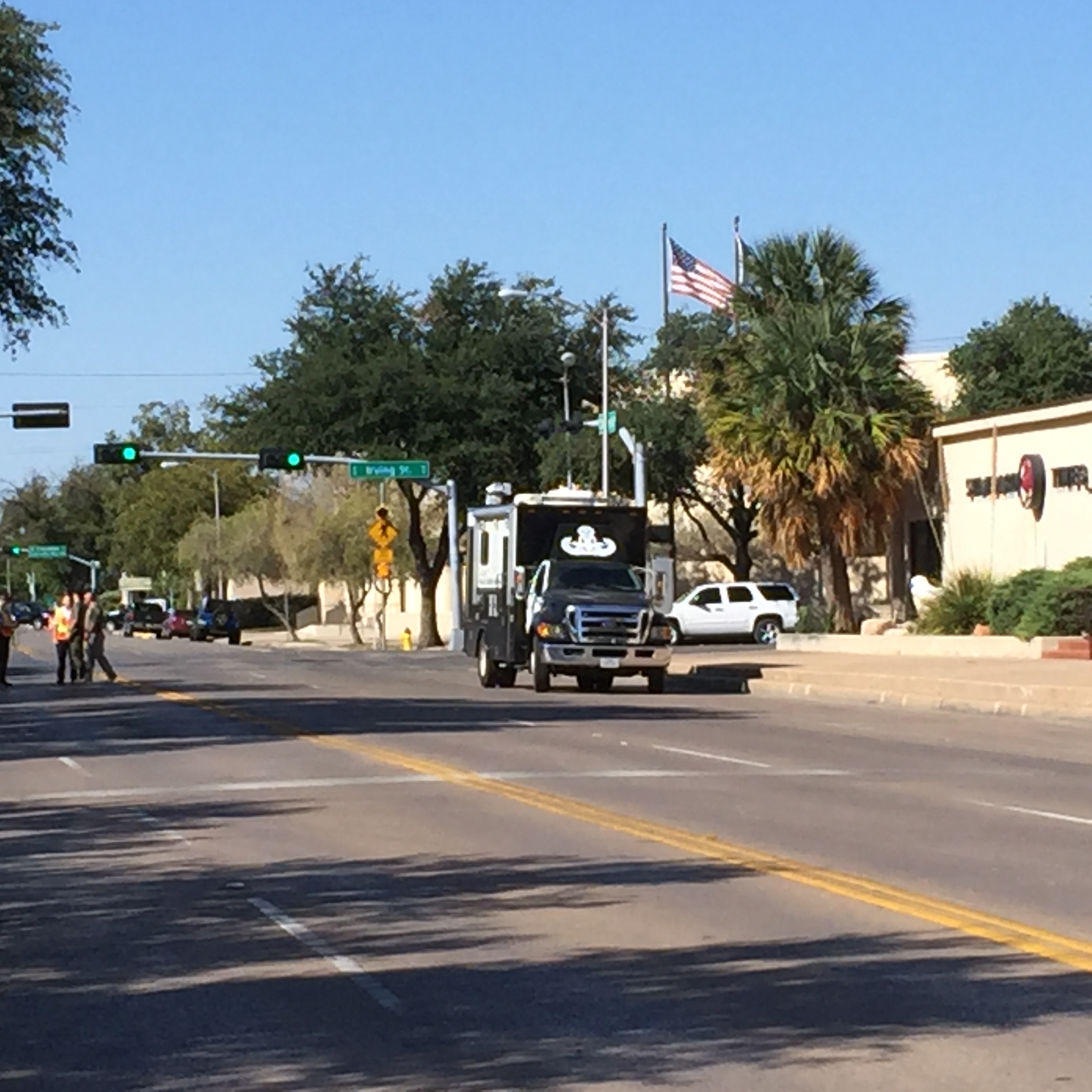 Coleman said the method for handling this situation will be based on that evaluation, so once officials finalize their analysis, they render the situation safe, or they may open the package. As soon as the squad completes the task, officials will explain what they found to SAPD and SAFD.
"We don't have any further reports," Coleman added. "We don't have any threats at this time. We don't have any information going on in town related to the incident."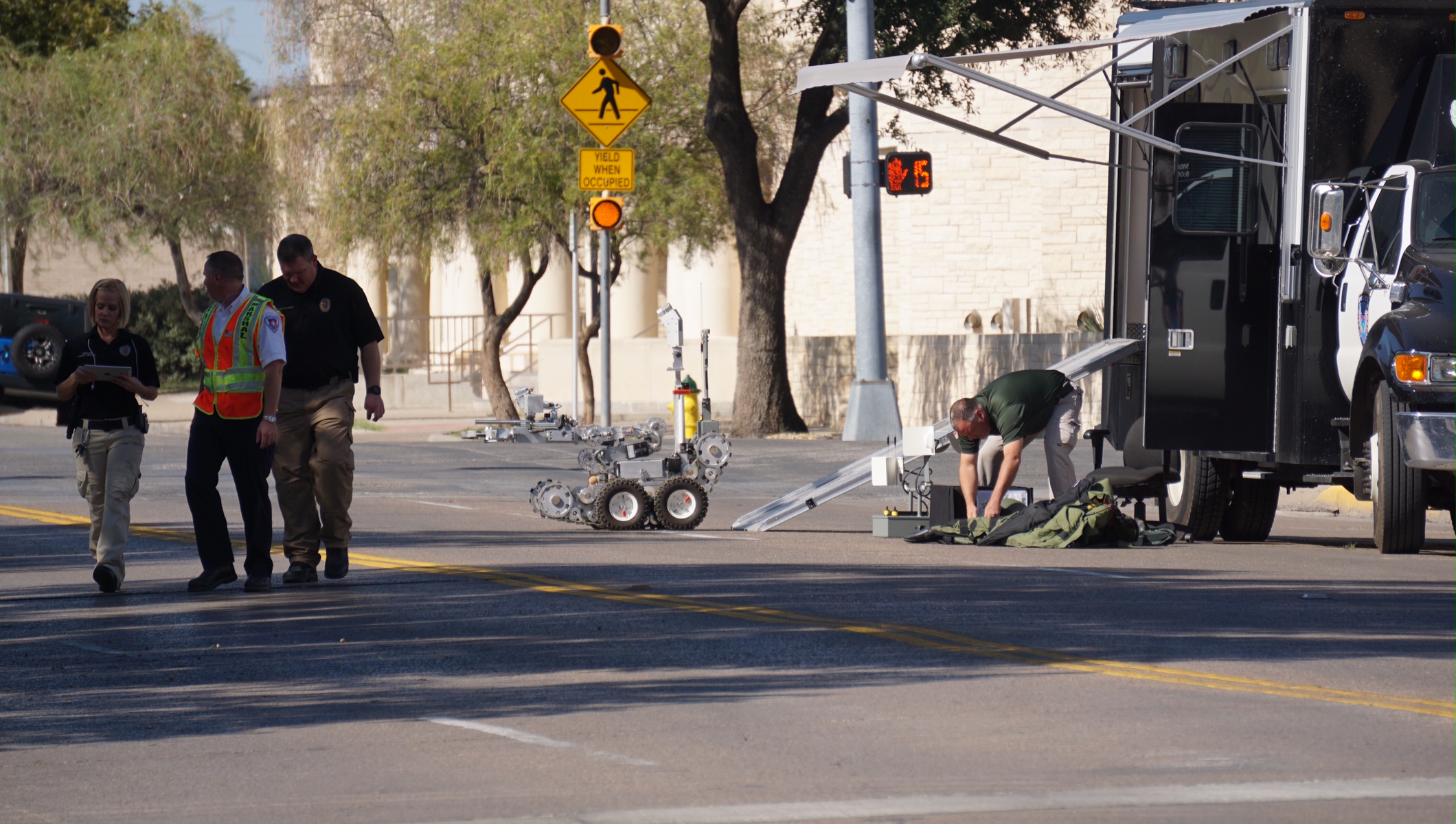 Update 12:30 p.m.
Fire Marshal Ross Coleman said that the Abilene Police Department EOD bomb team found a package full of paper and magazines with a meat thermometer stuck in it. It was not explosive, he said. His department will comb the scene for evidence and allow the offices in the San Angelo Central Tower, commonly referred to as the Wells Fargo Building Downtown, to re-open at 1 p.m.
Watch the press conference here:
Get more stories like this by signing up for our daily newsletter, The LIVE! Daily.