A 25-year-old San Angelo man was arrested on Friday for assaulting his grandmother with a telephone.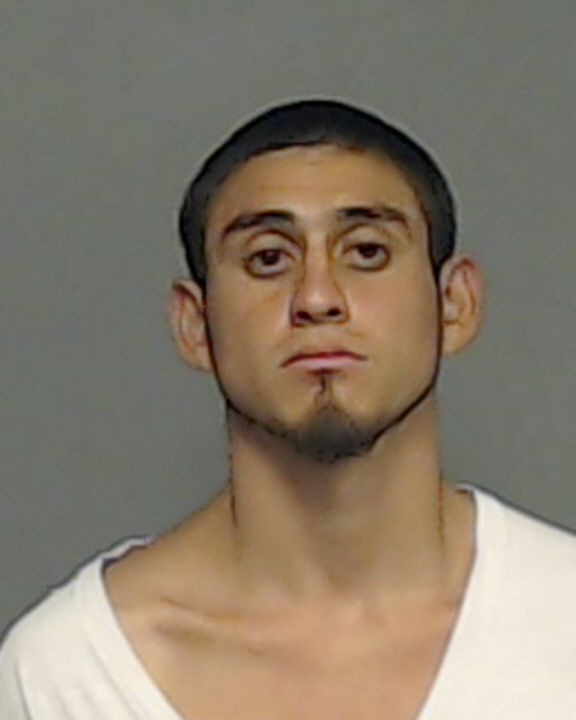 According to a complaint filed by SAPD Detective Kelly Lajoie, San Angelo Police responded to the 100 block of W. 26th St. on Friday following a 911 call for an unknown problem, at which point they met with the victim, who had a large bump on her forehead.
The victim, aged over 65, told police that her grandson, Jose Manuel Haro Jr.,  had struck her in the head with a phone while she was attempting to contact 911 for police assistance. Haro had then fled the house before the police arrived. He was located a short time later at a residence in the 2400 block of N. Chadbourne, where he occasionally sleeps on the couch. 
Haro was arrested for third-degree injury to an elderly person and interfering with an emergency request and booked into the Tom Green County Jail. A bond has been set at $15,000.
A total of 28 individuals were jailed on Friday. Those arrests included three charged with theft, two charged with assault and one person apiece charged with minor in possession, public intoxication, DWI and marijuana. Twenty-five people were released on Friday. 
On Saturday, 31 were jailed and 27 were released. Four of those arrested were charged with public intoxication, three were charged with assault, three more with evading arrest, two with theft and one person each charged with pot, DWI, minor in consumption and minor in possession.
Sunday eight were charged with public intoxication, plus two apiece charged with DWI, assault, and marijuana possession. One person was charged with drug possession. Twenty-two were booked into and 22 were released from the county jail on Sunday. 
Most Recent Videos