Man Accused of Drugging, Raping Local Teen
Two San Angelo men have been implicated in the drug-fueled rape of a 16-year-old girl, which is alleged to have taken place a local motel in the early morning hours of Saturday, May 30.
According to a complaint filed by detective Jeremy Cannady of the San Angelo Police Department, Angel Hernandez, 22, and Austin Ray Carpenter, 18, took turns sexually assaulting the girl in a motel room at America's Best Value Inn as she faded in and out of consciousness.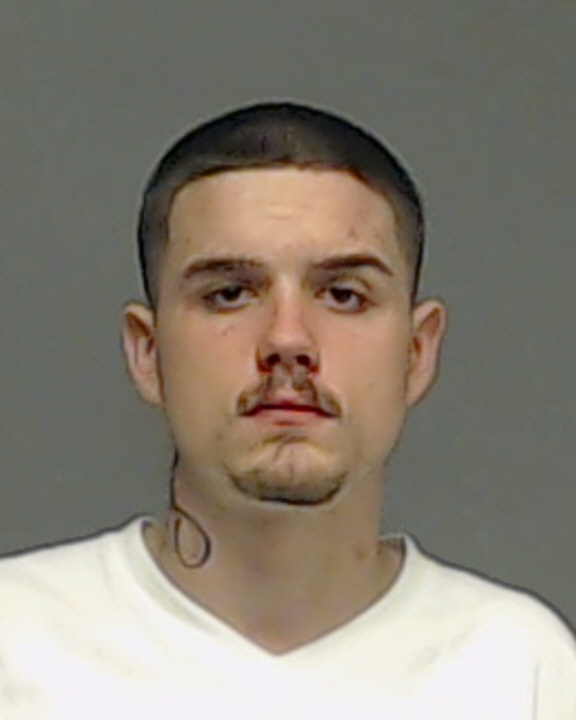 The victim, the complaint states, was at the motel with Carpenter and 22-year-old Paul Garcia, but at approximately 2:30 a.m., Garcia told them to leave, providing Carpenter with his ID so that he could rent another room. Carpenter and the victim, his ex-girlfriend, then went into the second room.
The girl told police that she had taken three Xanax pills that night and was standing nude at the dresser when 22-year-old Angel Hernandez walked in, grabbed her arm and pushed her face into an unknown white powder, forcing her to inhale. She then began to drift in and out of consciousness, the complaint states.
When the teenager awoke, both men were nude and Hernandez was sexually assaulting her, the complaint states. The abuse continued despite her pleas for it to stop and her attempts to push away, the complaint states, the men eventually taking turns as she cried for both of them to stop.
The next morning, the girl awoke to management calling telling her she was past due on check out and asking if she intended to book another night. She confirmed that she intended to check out and made her way to the front desk. Her cell phone and cash were missing, she told police.
Detective Cannady spoke with the manager of the motel after the incident, who relayed that the girl appeared to be intoxicated as she checked out and waited for a friend to pick her up. He also showed Cannady video surveillance footage—with a time stamp of 4:44 a.m. the manager knew to be incorrect—showing a man pull up in front of the motel room early that morning in a dark Chrysler 300 with oversized chrome wheels, the same type of vehicle Hernandez is known to drive.
On Saturday, Angel Hernandez was picked up on a warrant by the Tom Green County Sheriff's Office and was booked into the county jail. On Sunday, he posted a $75,000 bond and was released from the jail. He faces a second-degree felony charge of sexual assault of a child. 
Weekend Crime Report
Jail bookings were steady over the weekend, including two individuals jailed for public intoxication, two charged with assault and one person apiece charged with resisting arrest, evading and possession among the 28 jailed Friday. In total, 35 individuals were released on Friday.
On Saturday, 33 were booked, including three charged with DWI, two with theft and one apiece with aggravated assault with a deadly weapon, marijuana and drug possession. Twenty-five inmates were released on Saturday.
Sunday was busy, when five were jailed for public intoxication, three for assault, two for DWI, two for marijuana possession and one person each was charged with theft and drug possession. Twenty-five inmates were booked and released on Sunday.
Get more stories like this by signing up for our daily newsletter, The LIVE! Daily.