SAN ANGELO, TX — Two pickups and a Dodge Charger were entangled in a major crash at around 6 p.m. this evening in the westbound lanes of the Houston Harte Expressway. The crash closed all westbound lanes and traffic was diverted off the freeway at the Glenna exit.
Traffic was backed up for about a mile as wreckers and police traffic investigators worked the crash scene. A black F-150 apparently clammed into a guardrail in the crash.
The Houston Harte should re-open by 7:15 p.m.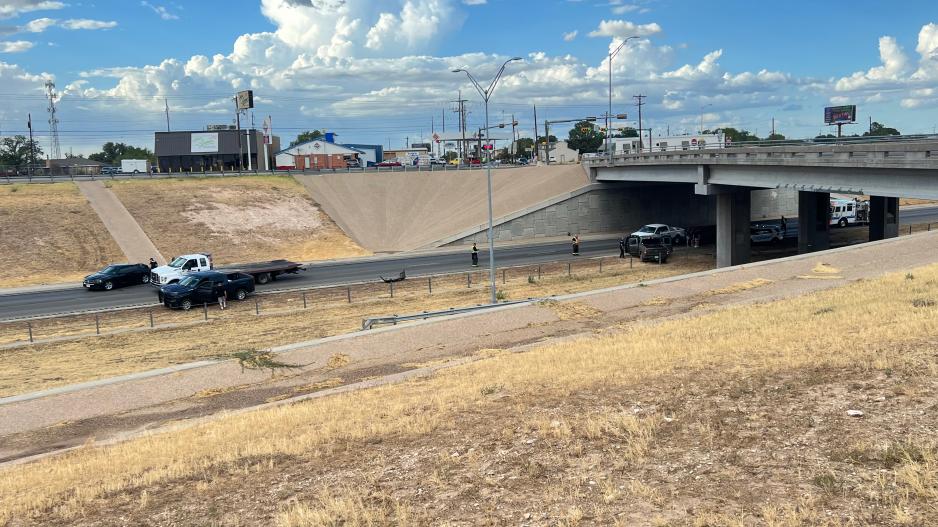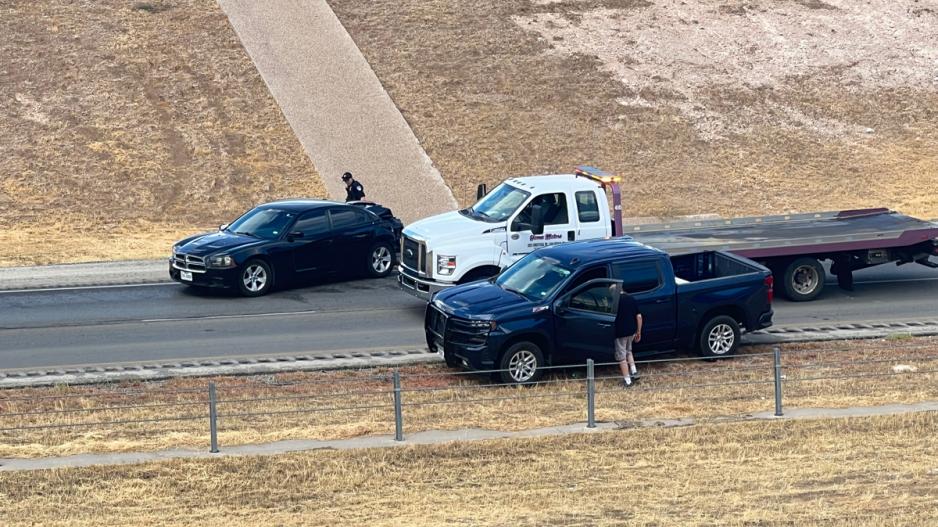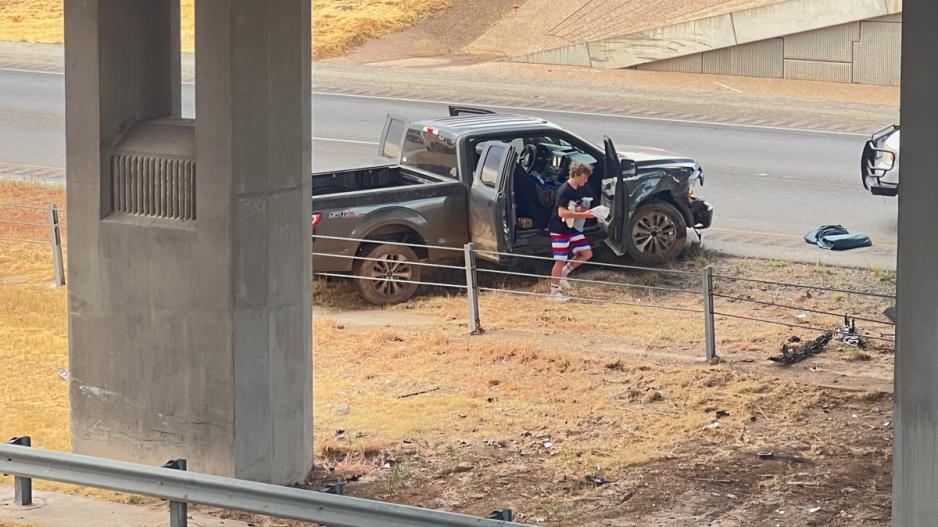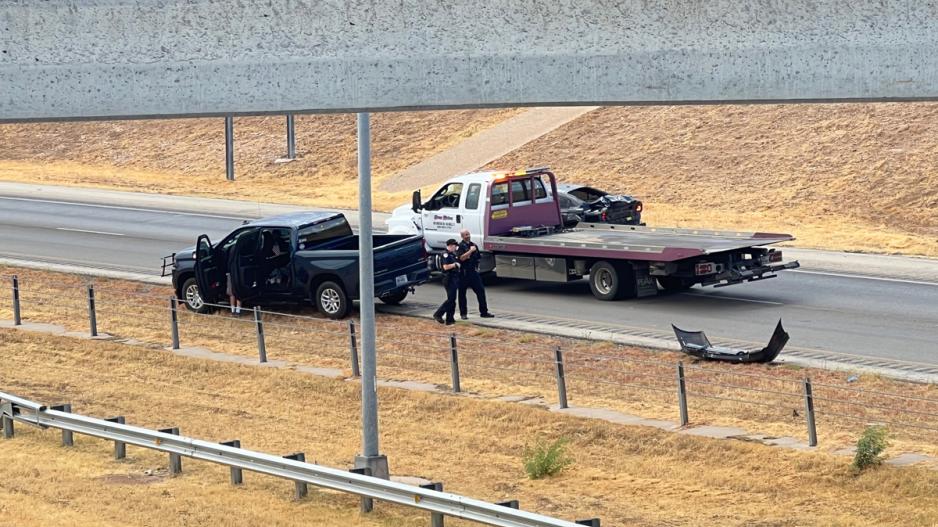 Most Recent Videos