SAN ANGELO – The signal light at the intersection of Johnson St. and Sherwood Way has been inactive for several days and there was a crash there Monday afternoon.  
According to San Angelo Police investigating the crash, a Black SUV was attempting to turn left from Johnson onto Sherwood Way.  At the same time, a white Suburban was eastbound on Sherwood Way.  The SAPD officer said witnesses said the black SUV failed to yield the right of way causing the crash. 
Watch video from the scene below.  
The passengers in the black SUV were transported by ambulance to the hospital with unspecified injuries.  
The driver of the SUV was at fault and will be cited for failure to yield the right of way.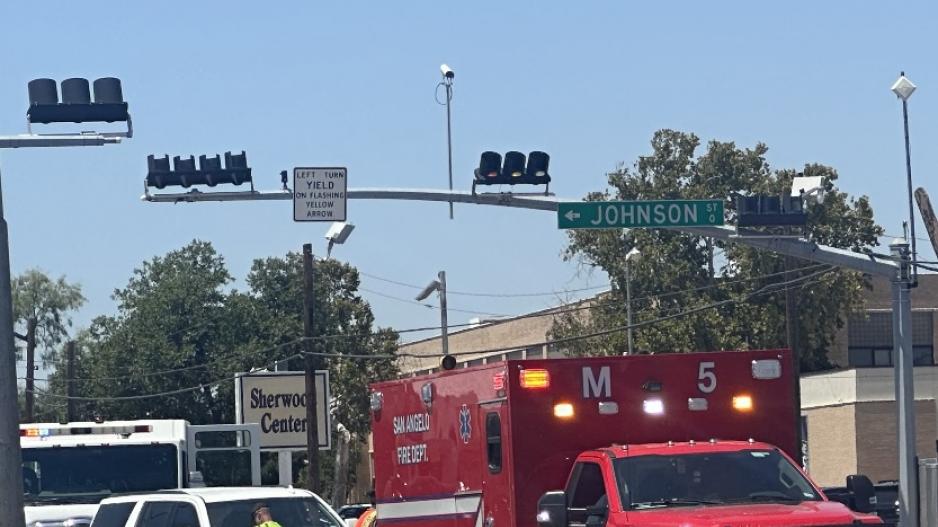 Most Recent Videos