SAN ANGELO, TX — The toddler who survived Monday's fatal crash in Grape Creek has been released from the hospital. 
As previously reported, on Jul. 17, 2023, a three-vehicle crash between a motorcycle, a Ford Edge, and a Semi occurred at US 87 and Glass Rd. For the original story, see: DPS: Toddler Killed in Horrific Grape Creek Crash Monday
The following day, the victims of the crash were identified. Only one of the five people in the crash was killed. That was a 2-year-old girl whose mother was driving the Edge. The mother and the child's 4-year-old sister were seriously injured and were hospitalized from the crash.
New information revealed by the family confirms that the 4-year-old has survived the crash and is now out of the hospital.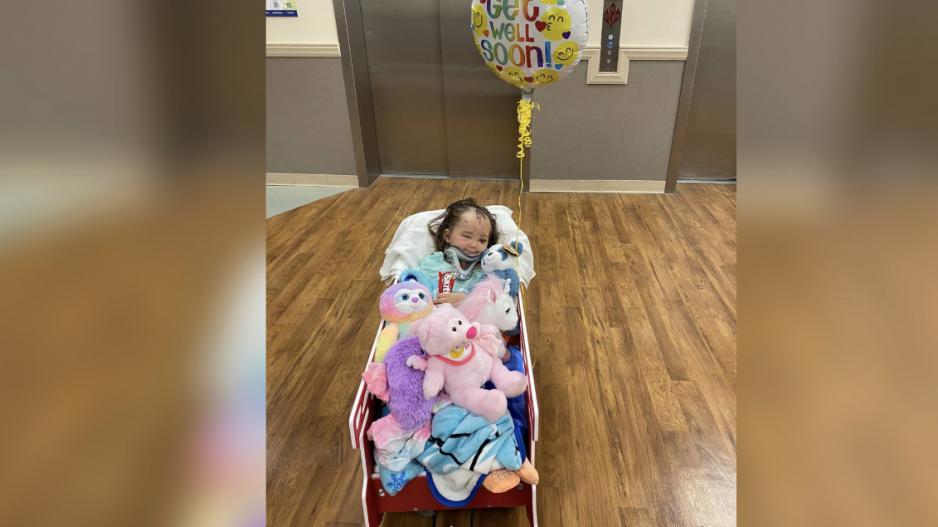 "Update Mya gets to come home today," confirmed a family member. "Everyone has been so amazing. I wanted to thank everyone from the bottom of my heart. I could not have gotten through this without you all! We have a long, long road ahead of us, but we will get through this together." 
Mya's journey is not over, though. She will still go through extensive wound care treatments. 
To see Mya's GoFundMe click the link here.
Most Recent Videos