SAN ANGELO – Two vehicles were damaged in a noontime crash at the intersection of N. Bryant Blvd. and 23rd St. Wednesday that blocked traffic at the busy and dangerous intersection.  
According to reporters on the scene, it appears a green Dodge Challenger crashed into the back of a dark colored SUV.  
San Angelo Police issued a Nixle Alert warning motorists to avoid the intersection because of the crash.  
Reporters say both the passenger car and the SUV were damaged enough that they had to be towed.  
No word from the scene on what caused the crash or if there were any injuries.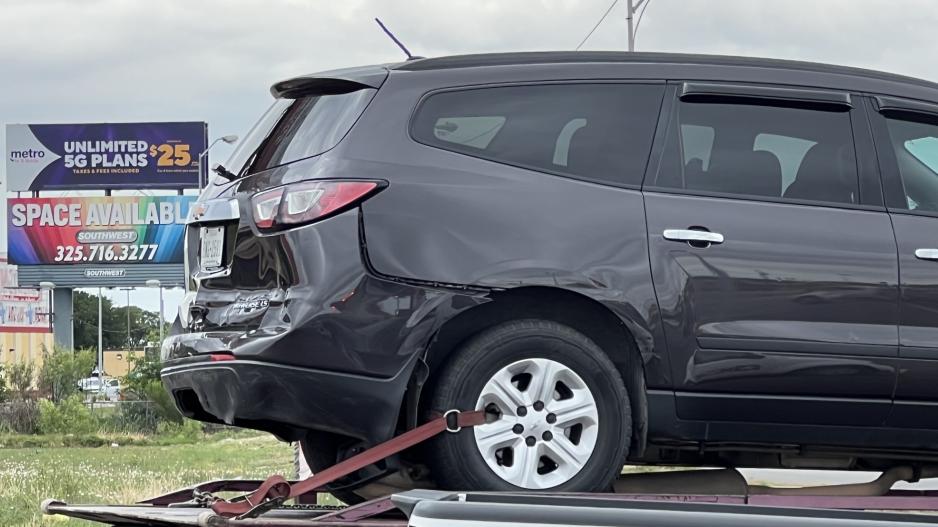 Most Recent Videos