SAN ANGELO, TX – Following the brief heavy rain on Monday afternoon local emergency crews were tasked with a water rescue at the underpass on Pulliam St.
According to our reporters on scene, on Mar. 27, 2023 at around 3 p.m., officers with the San Angelo Police Department and firefighters with the San Angelo Fire Department were dispatched to the 1000 block of Pulliam for the report of a water rescue.
When they arrived, the crew discovered a Holiday Cleaners van that had stalled out in the low water crossing.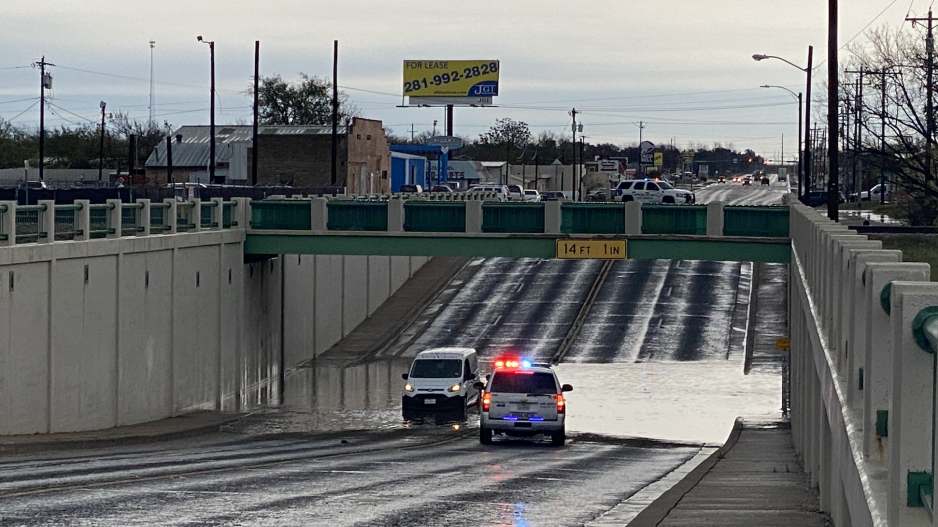 The driver of the vehicle made it out safe. The condition of the clothes inside the van is unknown at this time.  Officers on the scene say the driver was uninjured and the van was towed.  
Most Recent Videos