SAN ANGELO – A high speed crash at the intersection of Southwest Blvd. and the Loop 306 frontage road in front of the new McDonald's restaurant and the Firestone Tire shop Monday afternoon sent a parent and child to the hospital.  
San Angelo Police issued a Nixle alert at 3:30 p.m. advising drivers to avoid the intersection. The crash involved a black Dodge Challenger passenger car and a black Dodge Pickup.  
According to San Angelo Police Department Traffic Division investigating officer Long, the black Pickup was northbound on Southwest Blvd at the light while the Dodge Challenger was eastbound on the frontage road.  
Both drivers say they had a green light and the right of way at the time of the crash. 
Watch video of the crash scene below: 
The driver and child passenger in the Challenger were transported to the hospital by ambulance according to the officer.  
Both the driver and the child passenger appeared to suffer only minor injuries. 
It appears the crash occurred at speeds high enough to spin the pickup around and demolish the front end of the Challenger.  The pickup laded on the concrete berm under the overpass while the heavily damaged car wound up in the roadway in the intersection.  
No citations were issued at the scene because both drivers claim to have had the right of way.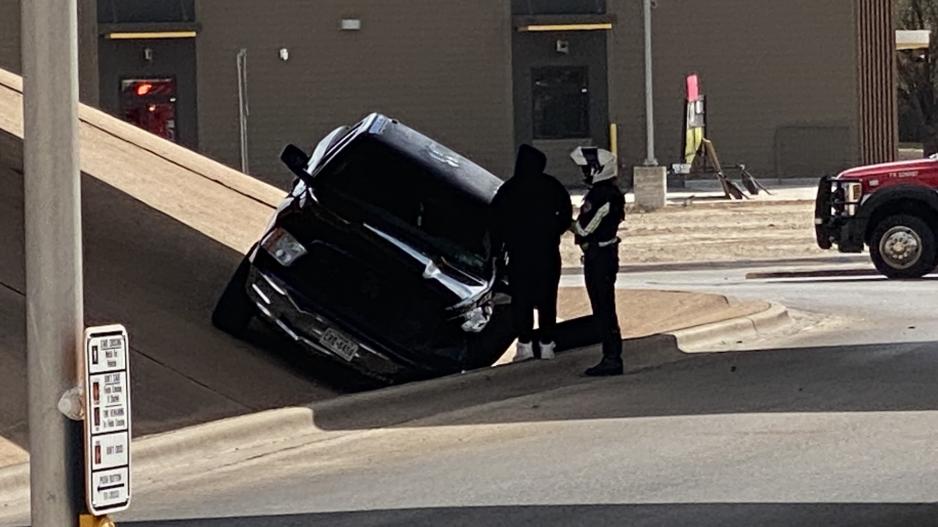 Most Recent Videos