SAN ANGELO, TX — Avoid the area of Sherwood Way and Sunset Blvd.
According to our reporters on scene, on Jan. 26, 2023, at around 10 p.m. officers with the San Angelo Police Department were dispatched to the intersection of Sherwood Wy. and Sunset Blvd. for the report of a major crash. 
Our reporters have only spotted one vehicle on scene. The vehicle was a Buick sedan that had extensive damage to the back-end.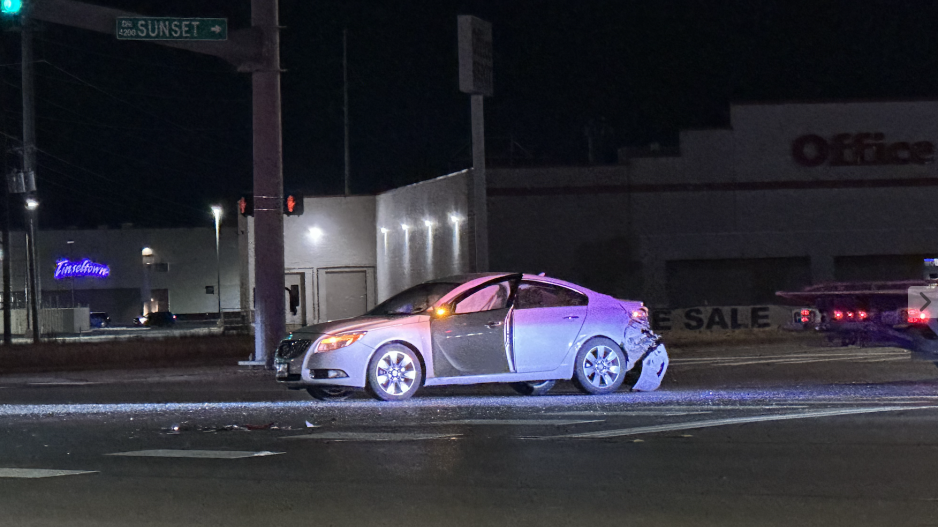 Police are on scene investigating the situation. The San Angelo Fire Department has also been called to the scene. 
Police are asking for drivers to avoid the area. 
Most Recent Videos