SAN ANGELO, TX — The Tom Green County Sheriff's Office advised motorists to avoid U.S. 67 south just past Twin Mountain Fence because both lanes are closed due to a truck fire just after 5 p.m. The lanes of US 67 were reopened by 6 p.m. after the debris was cleared.
Video and photos from the scene chronicle a pickup truck fully engulfed in flames. This is in the Dove Creek Volunteer Fire Department district and they are tending to the fire.
A witness at the scene said the truck appears to be a Ford F-150 Platinum pickup and we confirmed the make and model, too.
At the scene, no one appeared to be injured. The driver was seen walking around as the wrecker company, Home Motors, loaded the burned out carcass onto its flatbed truck.
Watch: Truck fire (contributed by reader Jarius Farris)
Here is a photo from the scene (contributed by reader Jarius Farris)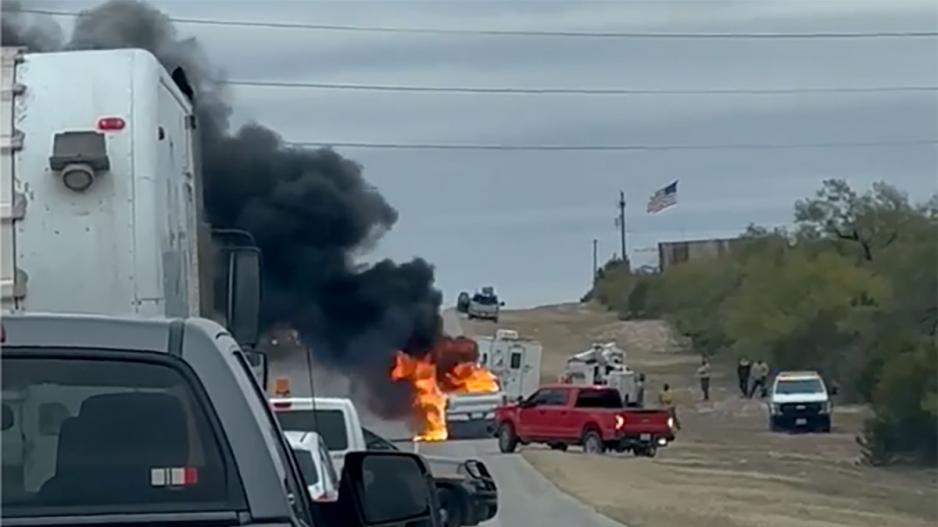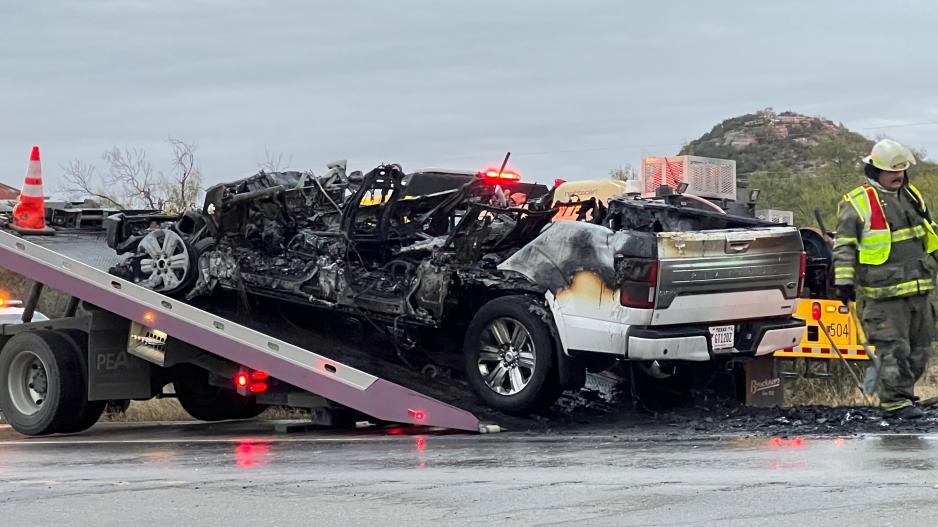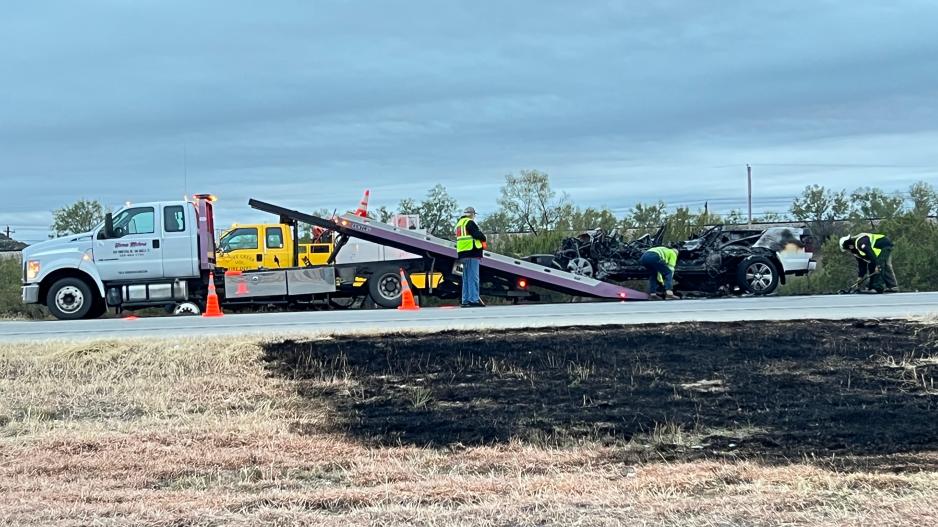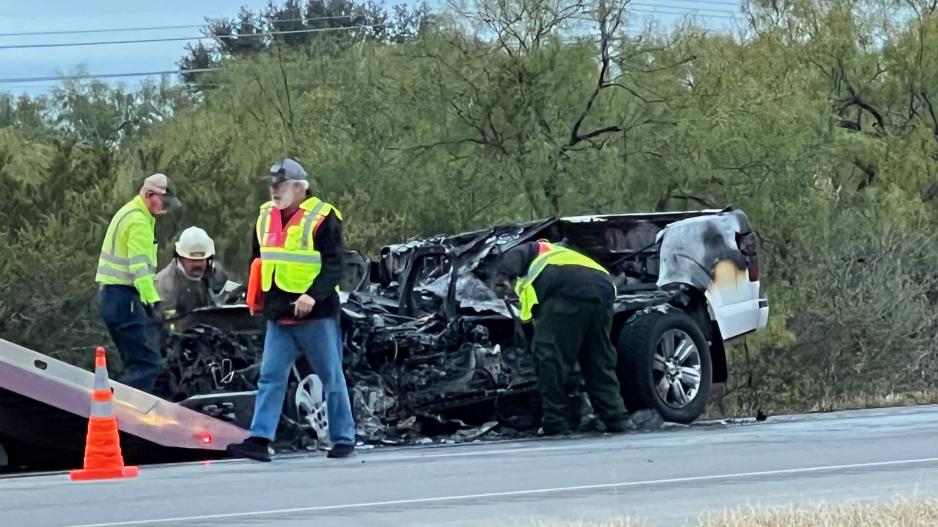 Most Recent Videos