SAN ANGELO – A power line was taken out on Tuesday morning in San Angelo after it was hit by an oversize load. 
According to reporters on scene, on Sep. 20, officers with the San Angelo Police Department were dispatched to the intersection of Houston Harte and Arden Rd. for the report of a minor crash.
When they arrived, the crew discovered a Semi pulling a large tank had snagged the utility lines.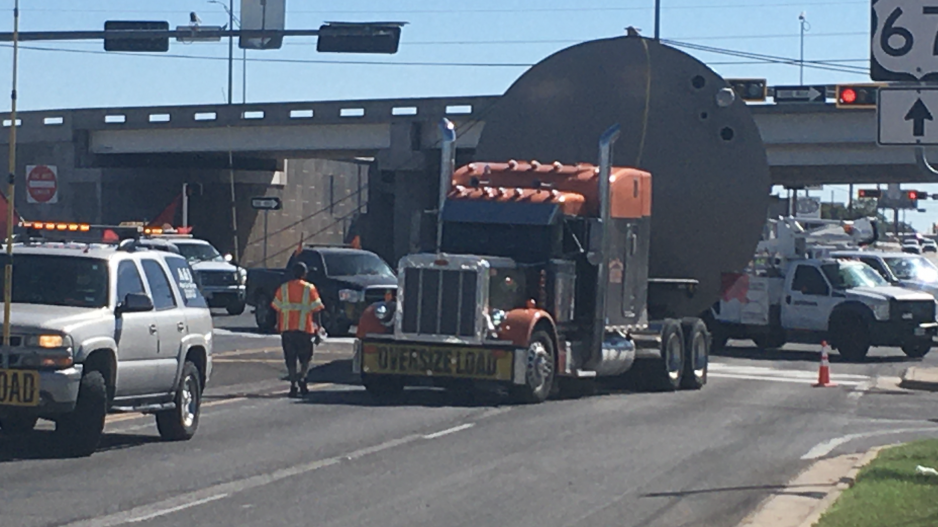 Officers are asking for drivers to avoid the area until clean up is complete.
Most Recent Videos