SAN ANGELO – There were some scary moments for law enforcement officers in the Tom Green County Sheriff's Office Monday afternoon after a pickup slammed into the building in downtown San Angelo.  
According to San Angelo Police Department Traffic Division investigating officer Sgt. Solsbery, the driver of a white Ford F-150 left the roadway on Harris Ave. and crashed into the building.  
Watch video from the crash scene below:
Officer Solsbery said the driver appeared to have suffered a medical issue and was transported by ambulance to the hospital.  
Witnesses said there was very little damage to the TGCSO office building.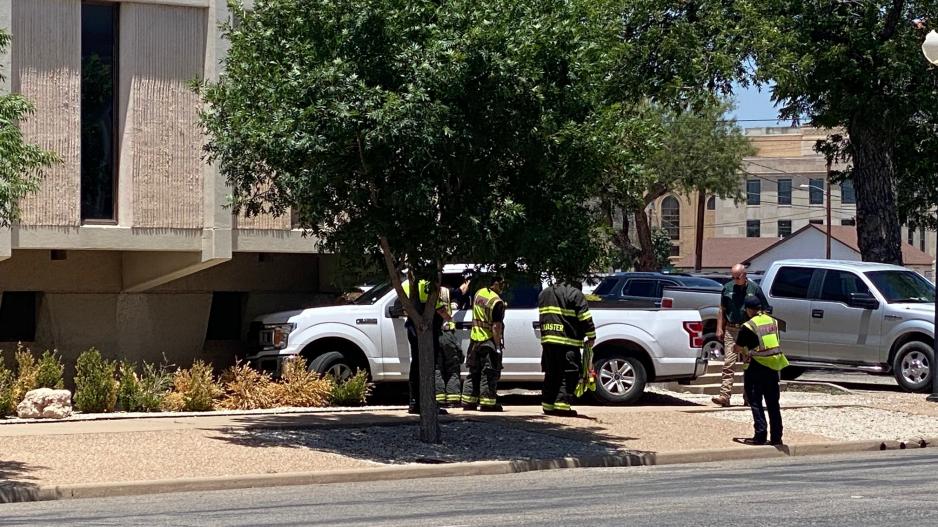 Most Recent Videos