SAN ANGELO – At least two people were injured in a two vehicle crash at the intersection of FM-2105 and US-87 N Friday evening.  
According to Jose Rivera with the Grape Creek Volunteer Fire Department, first responders were dispatched from San Angelo and Grape Creek to the deadly intersection around 7:30 p.m.
They found two dark colored SUVs had crashed in the intersection.  One of the vehicles had caught fire but the blaze was extinguished by passers by.  
Rivera says conditions were cloudy at the time but the roadway was dry.  
Rivera says two people were injured and at least one was transported to the hospital by San Angelo Ambulance with significant injuries.  
Rivera says Grape Creek volunteers have been dispatched to that intersection several times over the last two decades to serious and fatal crashes.  
The cause of the crash remains under investigation.  
Watch video from the crash scene below: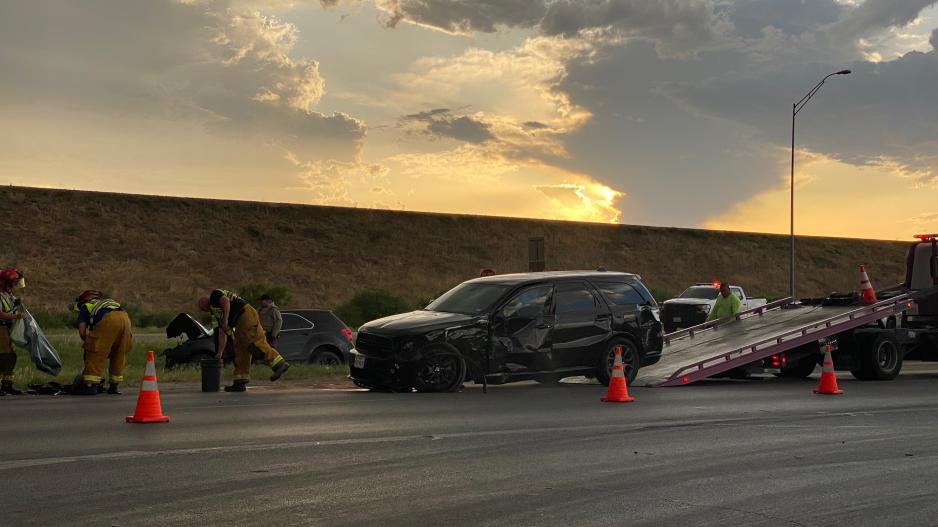 Most Recent Videos