SAN ANGELO, TX – A car crashed into a telephone pole on Thursday morning near Fort Concho.
According to reporters on scene, on May 12 at around 10 a.m., officers with the San Angelo Police Department and paramedics with San Angelo EMS were dispatched to the intersection of E Avenue A and Rust St. for the report of a major crash.
When they arrived, the crew discovered a silver passenger car that had crashed into a telephone pole.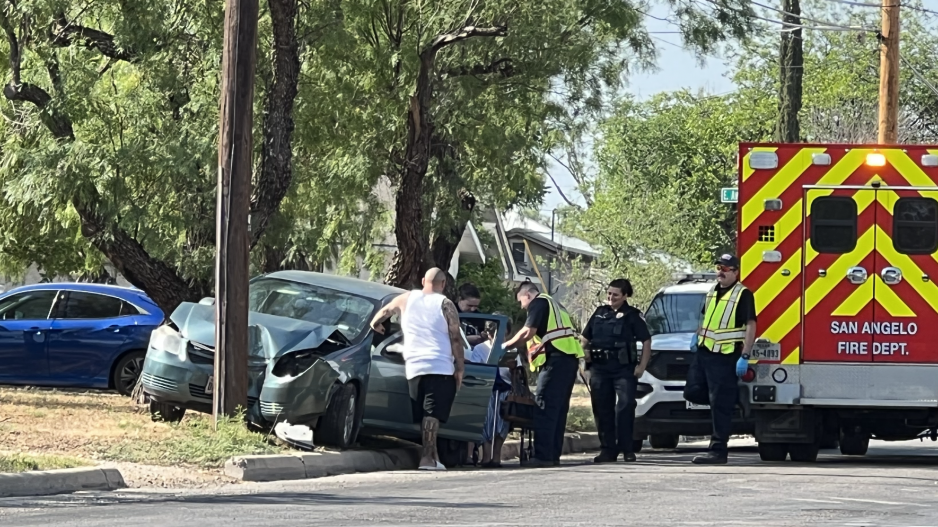 It appeared to reporters on scene that an elderly woman may have been driving the car.
Nobody was taken from the scene in an ambulance.
The telephone pole had minor damage.
Most Recent Videos