SAN ANGELO, TX –– A late-night crash closed down part of downtown on Wednesday night after two cars crashed right in front of the Stephens Central Library.
While official details are not available at this time, reporters at the scene observed a white Tesla and a metallic colored older model passenger car with significant damage at the scene.
The Tesla ended up against the glass wall of the library, surrounded by debris and broken glass. The second vehicle ended up across the street, next to Wells Fargo.
At this point, it is unknown if any human was injured in the crash, but the impact appears to have claimed at least one victim –– Paige Turner the historic sheep located at the corner in front of the library.
Footage of the scene shows the Tesla stopped over the base for Paige Turner, who had been there for more than five years.
On Thursday morning the Tom Green County Library System issued the following message:
"We have sad news this morning at Stephens. If you look at the crime scene photo below, you might note the absence of one of downtown San Angelo's most beloved residents, Paige Turner. An innocent bystander, our sheep Paige was taken out by a car accident last night and will be laid to rest later this week.
Alas, poor Paige. We knew her, San Angelo: a fellow of infinite jest, of most excellent fancy: she hath borne us on her back a thousand times..."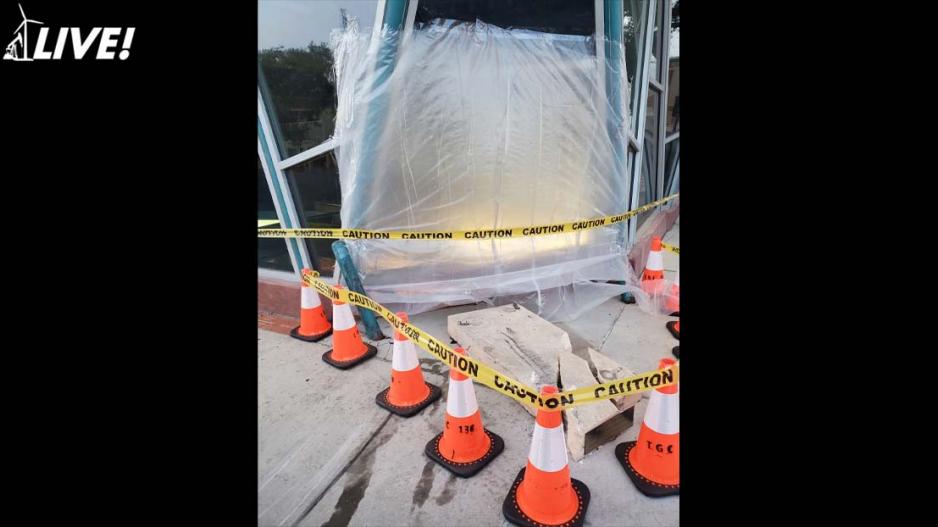 As a result of the crash, SAPD closed down Beaureguard Ave from Twohig to Chadbourne.
Most Recent Videos