SAN ANGELO, TX –– An elderly bicyclist was transported to Shannon on Wednesday afternoon after attempting to cross at the intersection of 29th Street and Bryant Ave.
According to Officer Long, the driver of a silver GMC pickup towing a tan Chevy pickup was traveling south on N. Bryant when the bicyclist failed to yield the right of way.
The elderly male was then struck by the towed vehicle. He was transported to the hospital with unknown injuries.
No citations have been issued at this time.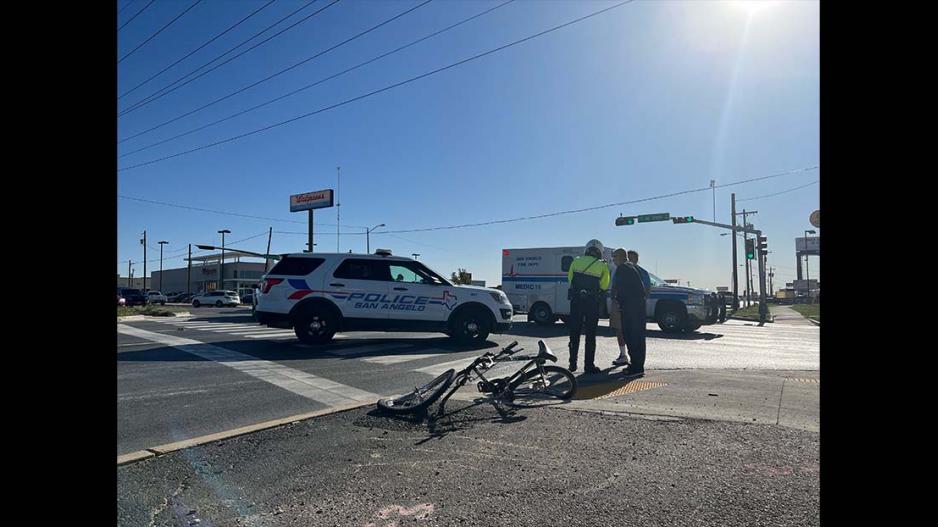 Most Recent Videos