LOS ANGELES, CA – Legendary Golfer Tiger Woods was hospitalized Tuesday morning after rolling his car down the side of hill.
According to the Los Angeles County Sheriff's Office, on Feb. 23 at around 7:23 a.m., deputies with the LACSO were dispatched to the on the border of Rolling Hills Estates and Rancho Palos Verdes for the report of a rollover crash.
When they arrived they discovered a car that had rolled down the side of a hill with a male driver stuck in side.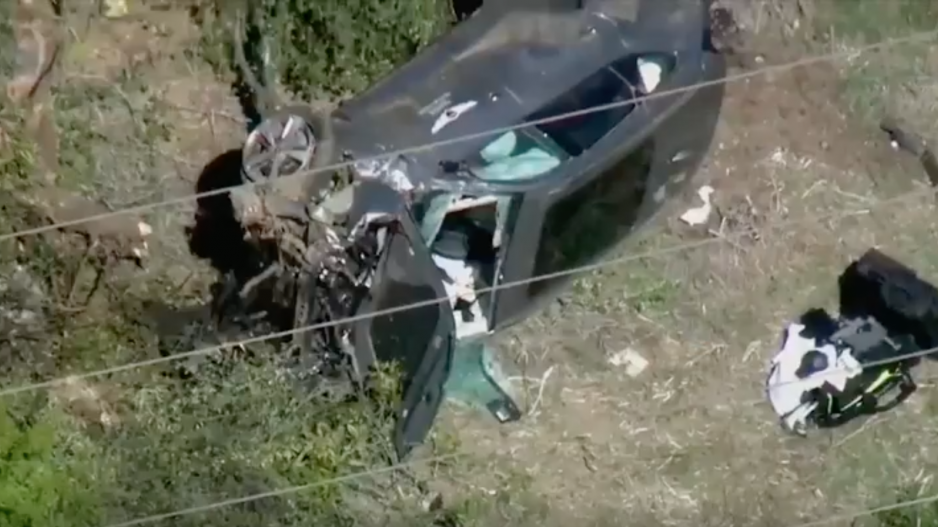 The jaws of life were used to cut the man out of the crushed vehicle. Once they got the man out they realized that it was 15 time PGA major champion Tiger Woods. 
Woods was immediately taken to the hospital where he is currently having surgery on his legs. Tiger's agent has confirmed that the 2019 Master's champion had suffered multiple injuries to his legs.
Deputies have told TMZ that they believe alcohol did contribute to the crash but they are unsure if any other substances were involved.
Woods has had a history of substance abuse and driving while under the influence. 
Tiger was in the area for his annual Genesis Invitational golf tournament at the Riviera Country Club in the Pacific Palisades.
Most Recent Original Videos